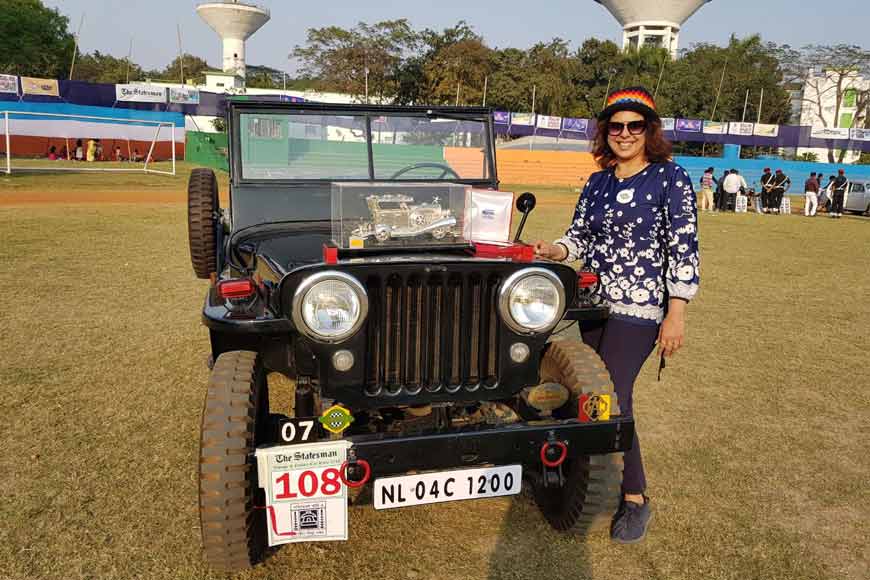 If you are an early bird and you love winter mornings, wake up to catch the best of Kolkata's vintage cars on display. Kolkata is famous for vintage car rallies which are rare in other metropolitan cities apart from Delhi. The reason behind this is the colonial influence over Kolkata and many families still possess these age-old vehicles down generations.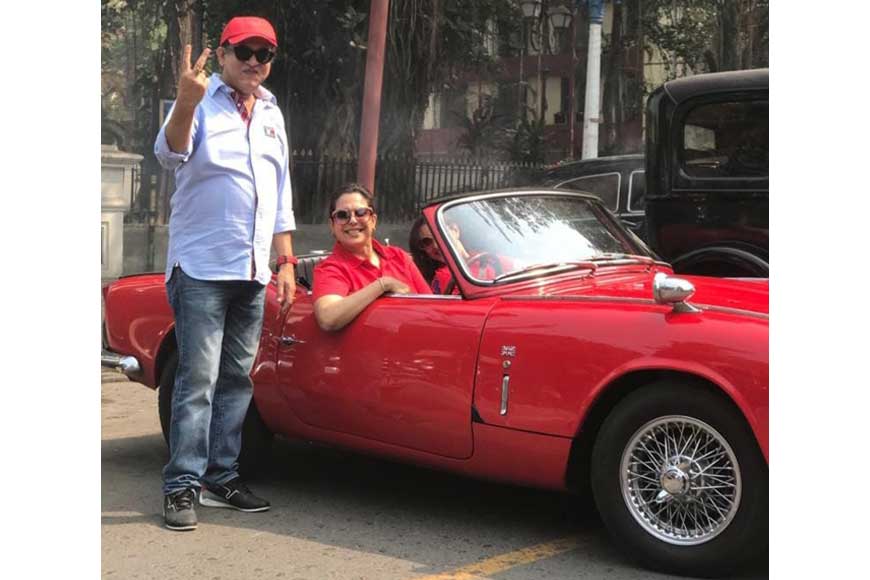 Among the many rallies, The Statesman Vintage & Classic Car Rally began way back in 1968. Kolkata and Delhi are the only two proud hosts of this unique event. This is the day that grand, old cars get dusted off and brought to life on city roads. Not just car owners, car restorers, and car lovers also flock to the rally. I was born in a 'rally family' and married to another 'rally family.' My parents, Rita and Debasis Sinha were participants of several Motor Car Rallies. My father-in-law, Late Nani Gopal Chanda, was a stalwart too. My husband Somdeb and quite recently our son, Somhrit are also a regular in vintage car rally circuit. I started my career in Motor Car Rallies in 1992 and participated at both local and national levels but in 2013 was introduced to the world of vintage cars by my uncle Saikat Dutta. Initially, I used to drive a Mini Cooper of the '60s and then either a 1952 Willys Jeep or a Triumph SpitFire 4.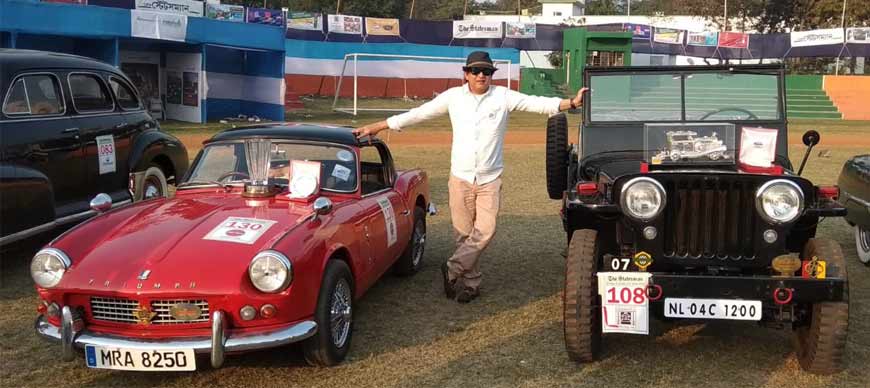 The feeling of driving a vintage car is heavenly. In case of speed cars, we drive modified new cars but the vintage cars are ancient. It is much more challenging to drive a vintage car keeping in mind the age of the car. In a crowded city like Kolkata, no one gives preference to vintage cars which are much slower. But they do attract a lot of attention from pedestrians.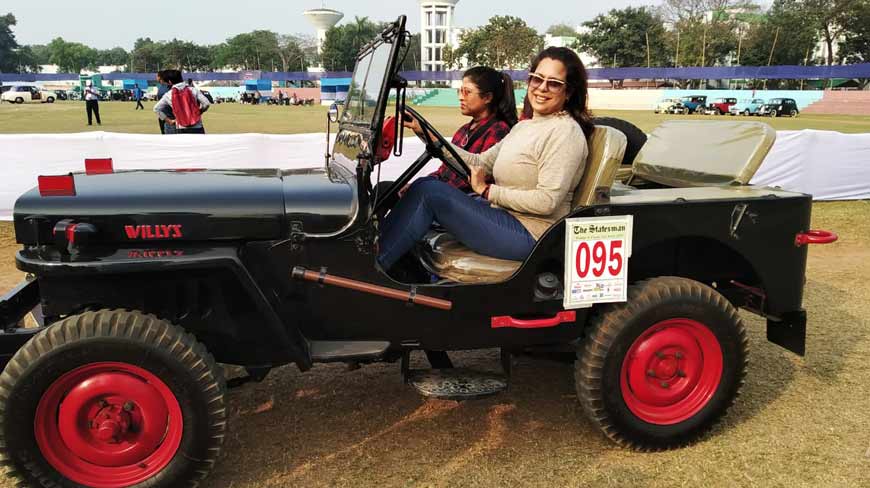 I drive my uncle, Saikat Dutta's Triumph Spitfire 4, 1963 whose first owner was actor Jackie Shroff. It was lying in Bombay as a non-runner for more than 20 years. The present owner, my uncle Saikat Dutta bought and brought it to Kolkata in 2008 and refurbished it. It is running since 2009, taking part in the Statesmen Vintage Car Rally every year and is a winner of numerous trophies. The second car is Willy Jeep 1951. It is a left-hand drive car and belonged to a colliery in and around Dhanbad. The jeep was lying idle for a very long time and was spotted in Panagarh under a tree in the year 2013. It was purchased by my uncle Saikat Dutta and was brought to Kolkata in 2013. It has been taking part in all Vintage Car Rallies every year and since then has been a winner. The major problem with vintage cars is absence of skilled mechanics who will understand such cars as well as mechanical parts, most of which need to be imported.

It is indeed a passion to own and drive such cars and many are members with vintage car clubs like Automobile Association, Classic Drivers Club and Eastern India Motors Group. And what fun it is to be part of a line-up of Bentleys, Daimlers, Morris Minors, Adlers, Stoewers and Baby Austins! If lucky enough, one can get a glimpse of one of the oldest cars of Kolkata that still runs --- a 1906 Renault Frères! This winter promises to be fun again, racing down nostalgia.