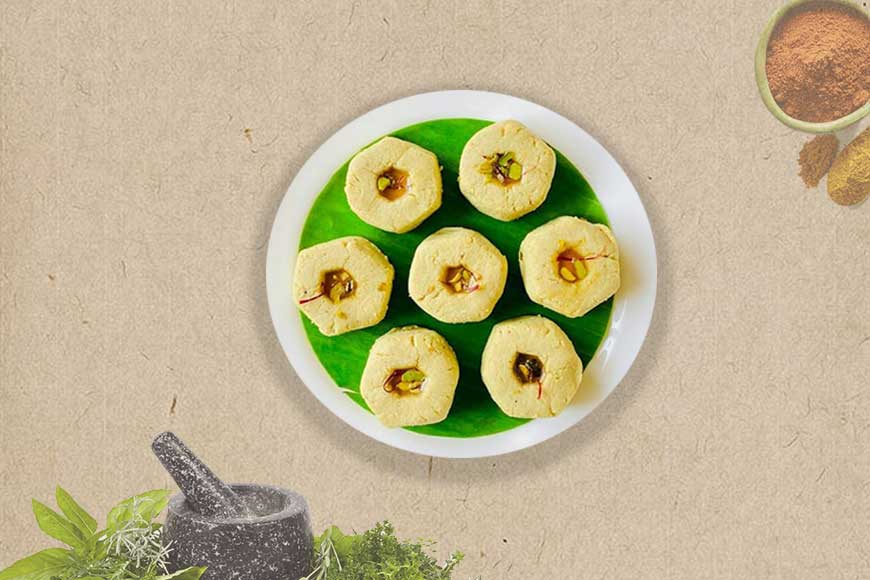 Bengal's love for sweets reaches epical proportions even in times of COVID-19. And why not? If you can infuse a dose of immunity boosters even in sweets, then it can be both healthy as well as a delicacy for majority of Bengalis. Keeping this in mind the famous Kolkata sweet shop that also happens to be one of the oldest, Balaram Mullick & Radharaman Mullick, have whipped up a new item --- The Immunity Sandesh!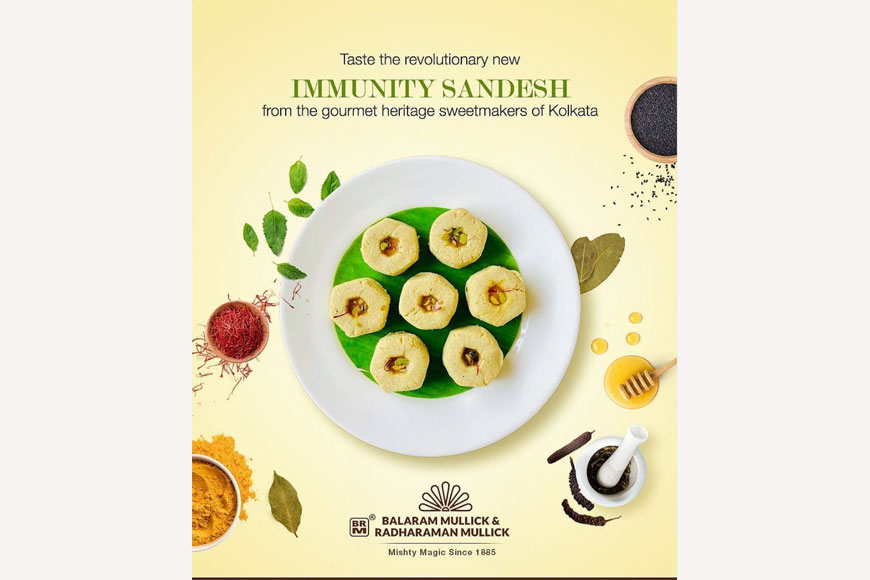 Yes, you have got it correct. This Sandesh has 15 different types of herbs and spices that is said to boost one's immunity to fight against any virus. After all, it is our immunity that will support us, in this fight against COVID-19. Ayurveda has been practiced in Bengal since long. Several common herbs and spices like tulsi, neem, turmeric, cardamom, clove, kalo jeera have been used in Bengali household since centuries to fight against any seasonal virus that usually invade.
Keeping this in mind the famous sweet shop decided to load their Immunity Sandesh with 15 such commonly used herbs and spices that have even been recommended by the Central Health Ministry's Ayush department. The sweet has no artificial ingredients and there is a dash of Himalayan honey added to it which itself is an immunity booster. The herbs and spices used in Immunity Sandesh include, turmeric, cardamom, bay leaves, black pepper, ginger, galangal, black cumin and nutmeg among others. So next time you are gorging on your favourite sweet, remember it has a dash of immunity boosters too in it!
Image source: Balaram Mullick and Radharaman Mullick
Story Tag:
Bengali Sweets, Balaram Mullick & Radharaman Mullick, Immunity Sandesh