Incredible in its potential, pumpkin has always been one of the most underrated vegetables in India. In Bengal pumpkin is mostly used in mixed vegetables, like kumror chhakka (a mashed pumpkin recipe with nuts) and even pumpkin fries and fritters. However, in USA the demand for pumpkins soar to crazy heights during the time of Halloween. After colonization took place in America, pumpkins were discovered and due to their abundant harvest in autumn, turnips were decided to be replaced with pumpkins. Hence, the pumpkin became the symbol of Halloween.
And now here's a fine little twist to the tale. Pumpkins and shingaras! Widely considered a quintessential Indian delicacy, shingaras in Kolkata roadside stalls usually have a stuffing of potato, cauliflower mixed with dices of pumpkins. Shingara happens to be a different version from samosa that did not have an Indian origin. The deep fried tight pack of spicy goodness that we thought belonged to India was in real a well-travelled immigrant from the Central Asia!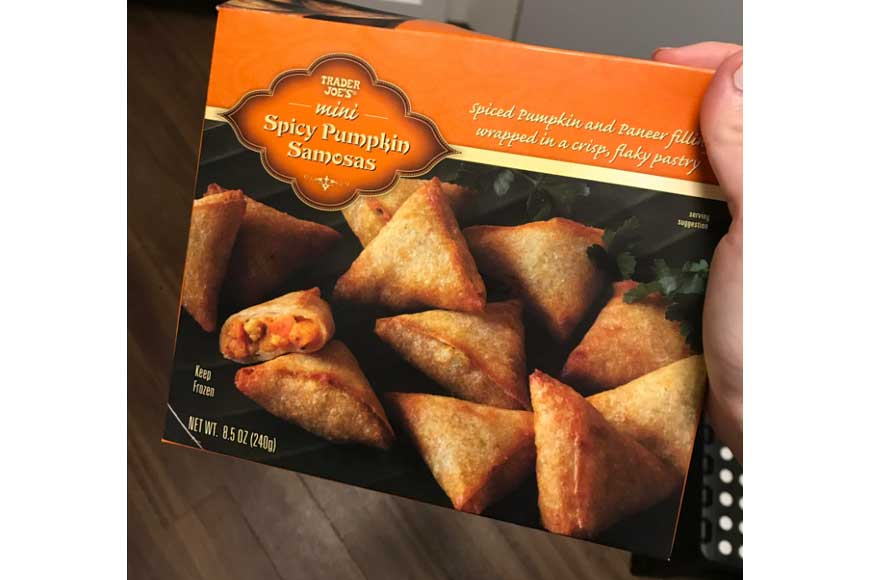 Ibn Batuta, the medieval Moroccan traveller who visited India in the 14th century, had chronicled the glittering banquets at the court of Muhammad bin Tughlaq. According to his accounts, a dish called sambusak — triangular pastry packed with minced peas, pistachios, almonds and other tasty fillings — was placed on the guests' plates right after the sherbet had been sipped. Likewise, Sufi scholar, musician and famed poet Amir Khusrau wrote of the samosa being enjoyed by nobles in the royal Indian courts in the year 1300. The Britishers too, were smitten by the samosa on their arrival in India and they, along with the Indian diaspora, took the tasty tidbit with them to the far corners of their colonial empire. The samosa settled in the hearts of people everywhere, leading to the evolution of multiple regional versions.
There are few snacks that pair so perfectly with tea like shingaras and samosas. Now this snack has ventured out to conquer newer territories and this time, the small ubiquitous Indian snack has entered the US market via Trader Joe's, the well-known American chain of grocery stores headquartered in Monrovia, California. The chain has over 530 stores across USA. This year, Trader Joe's has introduced 'Mini Spicy Pumpkin Samosas' and people are going ga-ga over the unique snack. Even pumpkin-neutral fellows are really eager to join the fray to collect samosa packets before they all get over. The taste of the crunchy little triangles with spicy pumpkin filling inside accompanied by 'green chutney' (sauce), has pulled many pumpkin haters into "pumpkin-enthusiast" territory and they resemble Kolkata's roadside shingara delicacy. Spice-wise, Trader Joe's Spicy Pumpkin samosas have a nice kick. It's not too overwhelming, even if one eats the whole box.

Florida-based author Mackenzie Filson shares her encounter with pumpkin samosas that makes for a good reading. She writes: "These new-to-me samosas had literally just come off the truck as I passed through the frozen aisle and had yet to even hit the cooler. Having worked at Trader Joe's before, a crew-member friend of mine discreetly handed me the box of these fall-inspired samosas like we were making a private deal, which I guess we were in a way. Pumpkin hysteria is no joke at Trader Joe's, where customers have commonly asked for pumpkin bread mix and stockpile pumpkin waffles as early as April to last them all year round. Now I can finally see why.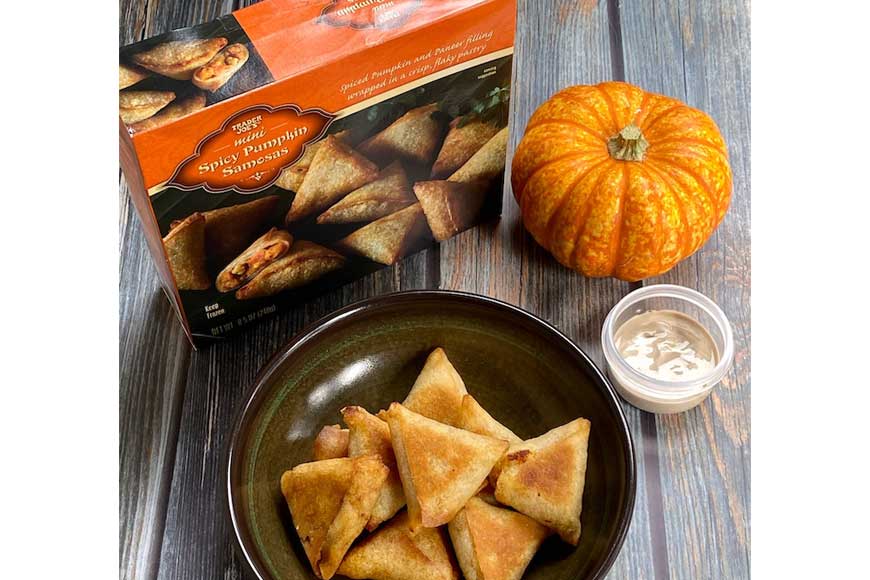 After safely getting my precious box of mini samosas home and into my air fryer (400°F for 7 minutes does the trick), I bit into a crispy, flaky, golden pastry crust revealing a spicy, delicately cheesy filling. Warm with the flavors of garam masala and chili pepper, and packed with paneer and chunks of sweet, earthy pumpkin, these Indian-inspired samosas will appeal to anyone who loves aloo-matar and a bit of kick.
Pumpkin finally gets to be the star in these seasonal samosas, not overwhelmed with too much spice and sugar so you almost forget what pumpkin actually tastes like. Eat the samosas on their own, or dip them in green chutney, and you just might find yourself on Team Pumpkin, too." Priced at $3.99 for 8.5 ounces, the mini spicy pumpkin samosas are "the best new fall item" at Trader Joe's and the packets are selling like hot cakes.
Club Trader Joe's! is a dedicated group of Trader Joe's fans and members of the group have been reviewing Trader Joe's products for over 10 years unbiased and fairly. Here's what a group member has to say about the pumpkin samosas: "The filling has that pumpkin spice that you have been craving all year but it's more savory and not so sweet, although there is a bit of sweetness from the pumpkins. They are somewhat spicy but not so much that it burns your mouth. I would easily put these out for a snack before dinner or at a dinner party for the holidays. I am going to rate these 8 bells!"
So, from all available accounts, it is quite evident that Trader Joe's Spicy Pumpkin Samosas are here to stay and it is time for Kolkata to raise a toast and celebrate pumpkin samosas' successful launch in the US.