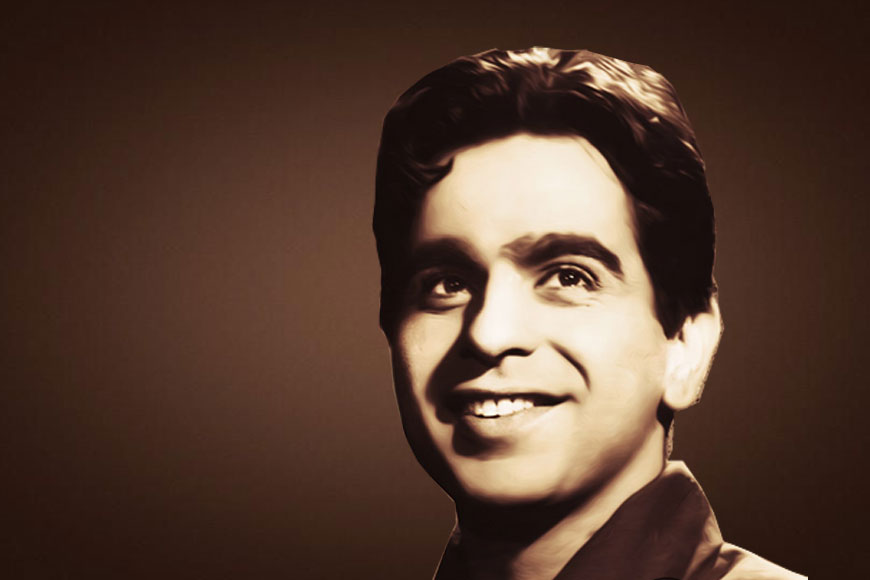 We never mourn the death of legends. Rather we celebrate them, their works and their memories. Just like legendary Dilip Kumar, who left this morning for the heavenly abode at the age of 98, but will forever be remembered by this land of Bengal, that was very dear to the actor. And why not? He started his career under a Bengali director, he made big under another Bengali director and he scripted history film after film by enacting roles from Bengali literature. At a point Dilip Kumar was talked about in Bollywood as the quintessential Bengali Bhadralok, a look that he purposely portrayed and took lessons to portray from none other than our Mahanayak Uttam Kumar. That's what legends do, they complement each other.
Dilip Kumar was always a huge fan of Uttam Kumar's captivating screen presence. On many occasions the legendary actor said how he used to follow the Mahanayak's works. "Uttam was the best of our entire lot. A truly clean person." On the other hand, Uttam Kumar complimented the 'Sagina Mahato' actor's style and method acting many a time.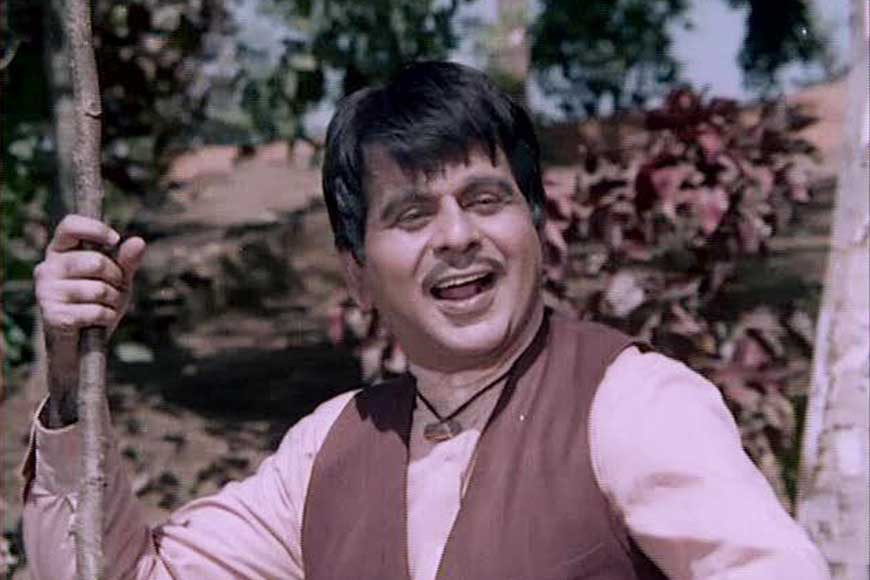 Sagina Mahato
Dilip Kumar, loved the hills of North Bengal and while shooting Sagina Mahato in Darjeeling years back, director Tapan Sinha recalled how he advised the thespian to shed his method acting for a particular shot and Dilip Kumar obeyed and leaped like a child in joy as a toy train passed by. Canning the shot in one take, Tapan Sinha exclaimed, "Well done Yusuf!" And that turned into a landmark scene of the movie.
A discovery of director Amiya Chakraborty, Dilip Kumar was literally groomed by Bengali directors and throughout his life he shared an excellent rapport with them. Be they Nitin Bose, Bimal Roy and Hrishikesh Mukherjee. Not only did they extract memorable performances from Dilip Kumar, but inspired him to get acquainted with Bengali culture. Dilip Kumar developed a special liking for the works of Bankim Chandra Chattopadhyay and Sarat Chandra Chattopadhyay. He improved his Bengali diction and learned to speak fluent Bengali, taking the guidance of novelist and screenplay writer Nabendu Ghosh.
Paari
Dilip Kumar's debut in Bengali cinema was with 'Paari' in 1963. Director Jaganath Chattopadhyay cast Dilip Kumar, Dharmendra, Abhi and Pranati Bhattacharya in this film based on author Jarasandha's work. Shot in the Andaman prison, Dilip Kumar was jailer Vijay Upadhyay in 'Paari'. His entry was in the second half. Viewers were enthralled as he affectionately spoke to Pranati Bhattacharya in Bengali. His dialogue delivery was low-key with two perfect modulations.

But when he rubbed shoulders with Suchitra Sen in Devdas, what followed was a cult movie. Dilip Kumar matched Suchitra Sen in each expression and he said to the media that he never watched Pramathesh Barua's 'Devdas.'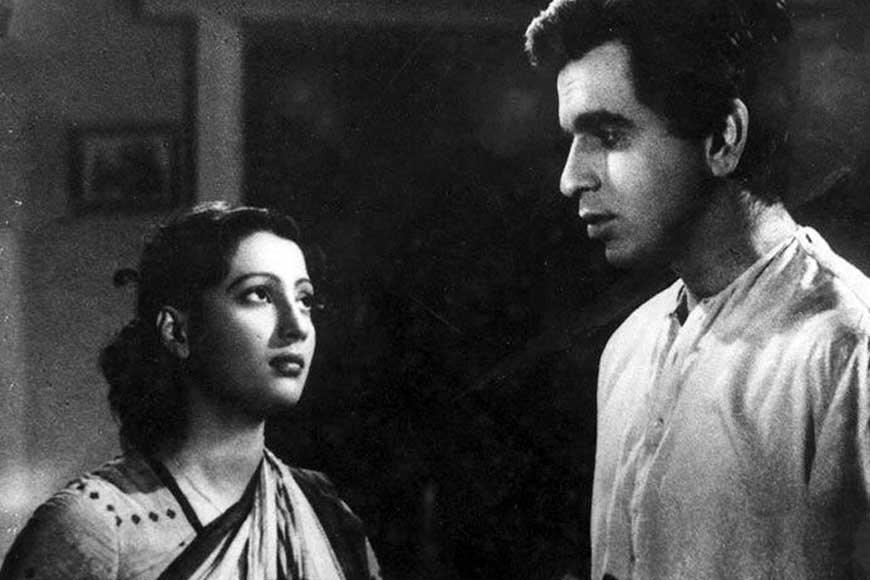 Devdas
In his range, depth and integrity, Dilip Kumar matched Hollywood great Marlon Brando or Japanese star Toshiro Mifune or Italian legend Marcello Mastroianni. But he never made any film abroad and never acted in an English-language film. But as said in his biography by Lord Meghnad Desai: "There are stars, some even bigger than him, but no better actors."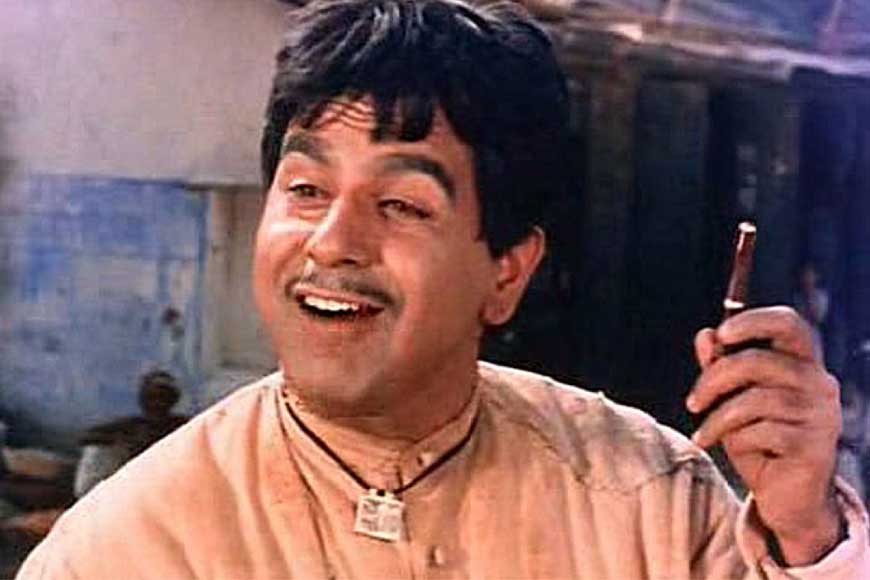 Ganga Jumna
For over half a century - from 1944 when he made his first film, Jwaar Bhata, until his last film, Qila - he essayed a gamut of roles which defined manhood for generations of Indians. From a typical farmer in films like Mela, Naya Daur, Ganga Jumna and Sagina Mahato to the suave urban young man in Andaz, Footpath, Paigham, Madhumati and Leader, he was just versatile and may be the finest tragic actor of his days.
Born Yusuf Khan in December 1922 in Peshawar, now part of Pakistan, he was the son of a fruit seller. He had no training in theatre or any inclination for the arts in his school or college days. But Devika Rani, the doyenne of Bombay Talkies studio and a formidable star in her own right picked him up, gave him his cinema name and cast him in Jwaar Bhata. But the crucial stage came in his third film Milan, based on revered writer Rabindranath Tagore's novel Nauka Dubi.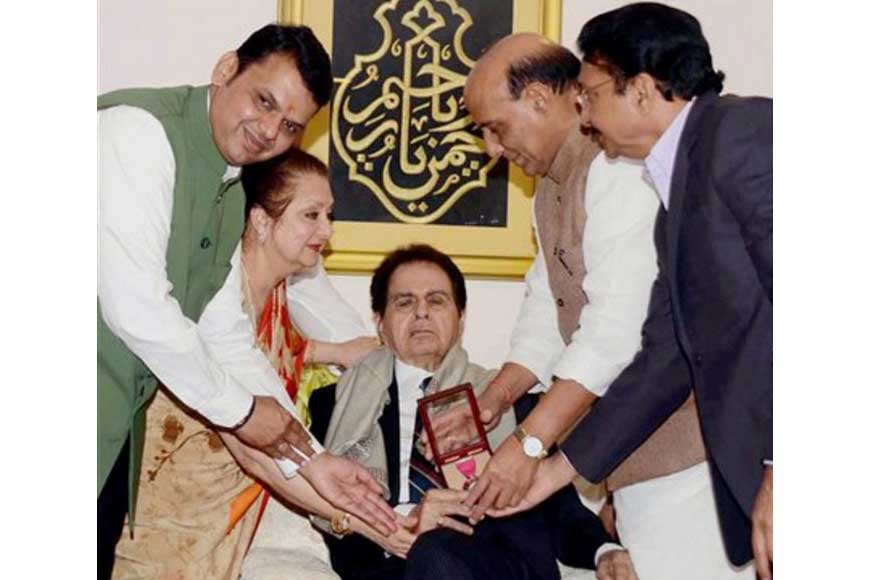 Padma Bhushan Award
This was when Kumar came under the influence of filmmaker Nitin Bose who, and he always told everyone in Bollywood how Bose taught him the essence of acting - how to be able to emote without speaking. In a long career as an actor and producer, Kumar achieved much and was rewarded.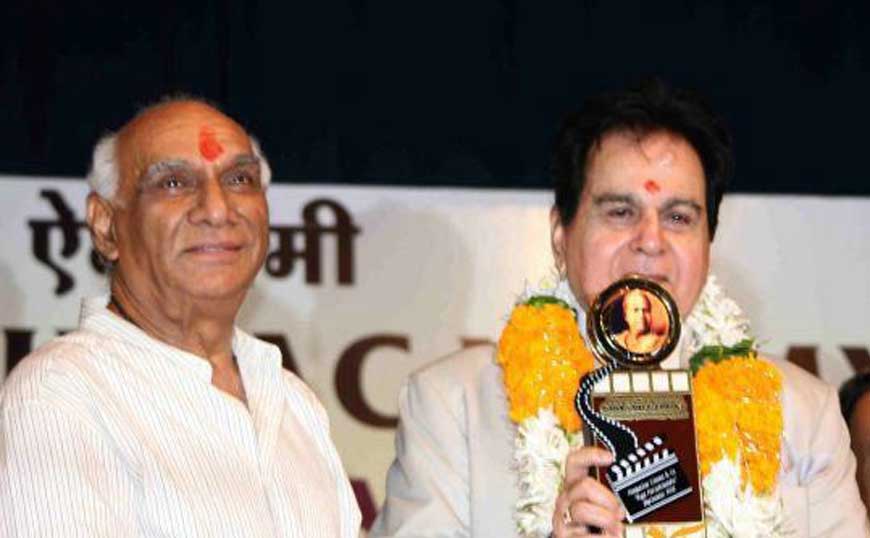 Dadasaheb Phalke Award
He received the Indian civilian award Padma Bhushan in 1991 and the Dadasaheb Phalke Award in 1994 for his contribution to cinema. Kumar holds the Guinness world record for having received the most awards among Indian actors.
His 1950s rivals Raj Kapoor and Dev Anand have passed away as have many of the leading ladies he was paired with - Nur Jahan, Nargis, Meena Kumari, Madhubala, Nalini Jaywant and Nutan. But as is said, legends never die. He too didn't.