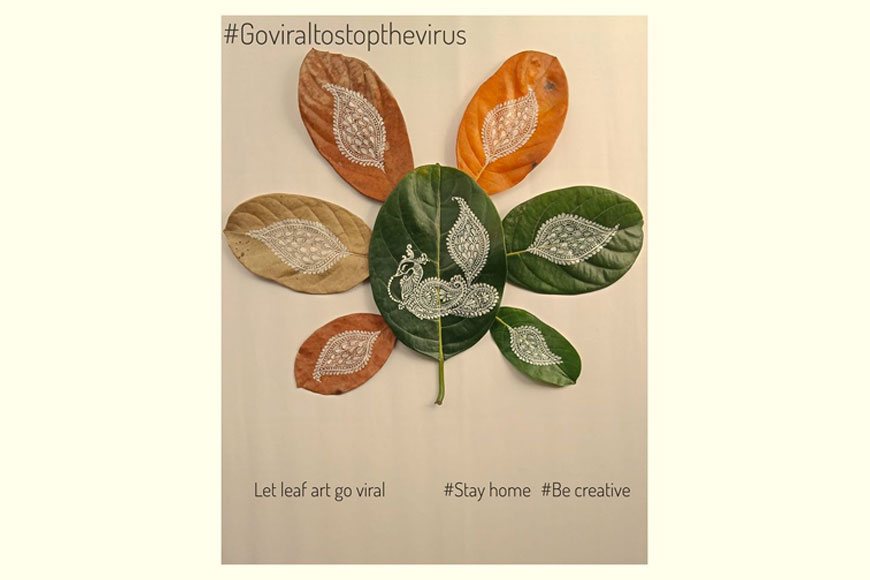 Prasenjit Das is a civil engineering student. Born and raised in Chandernagore, Das' had his interest in painting, especially mythological characters.
The #Goviraltostopthevirus project helps one to think about the positive form of the virus.
The detailed artwork by Prasenjit Das not only brings out the the better imagination in the form of leaf art of the virus's shape but spreads a positive vibe too.
With peacocks illustrated on the surfaces, the leaves have been beautifully placed; right from a green to a dead one. Perhaps it portrays the decease of the virus.
Story Tag:
#Goviraltostopthevirus poster challenge