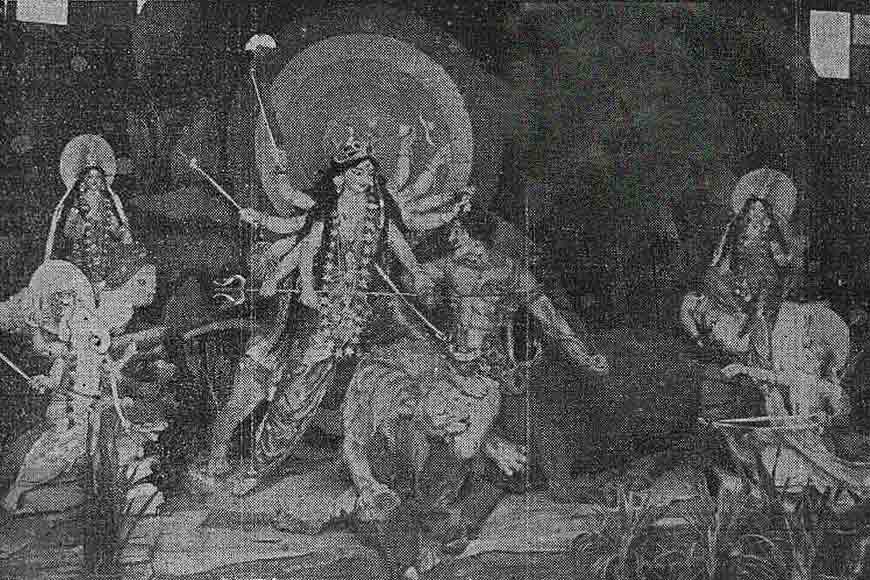 It was the fag end of the 19th-century and the year was 1892 (some say 1894) when Binodbihari Pal and Kusumkumari Devi of Ghurni in the neighbourhood of Krishnagar in Nadia district were blessed with the birth of their third child, Gopeswar. Gopeswar displayed immense artistic talent from his childhood and surprised his peers and adults alike who witnessed his creations. He had no formal training, yet his baby fingers would pick up a lump of soil playfully and then like a magician, he would create exquisite clay models in no time. He lost his mother very early in life and his maternal uncle, Satish Chandra Paul (S.C. Paul) took the young prodigy under his wings. In no time, Gopeswar's amazing craftsmanship became the talk of the town. He could create miniature figurines of objects he saw strewn around in a jiffy. The talented teenager became a hot topic of discussion among the hoi polloi in Ghurni.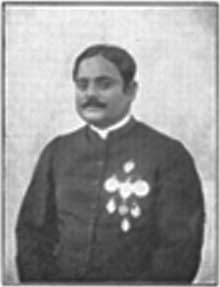 Meanwhile in 1915, the first Governor of Bengal (1912 – 1917), Lord Thomas David Gibson-Carmichael went to Ghurni on an official visit and heard about Gopeswar's incredible talent. Gopeswar was summoned to display his skills before him. Lord Carmichael was dumbfounded to watch Gopeswar at work. Within minutes, he froze moments through clay sculptures depicting Durga Puja rituals. A dazed Carmichael instantly named him 'The Lightning Sculptor,' who could transform a dollop of soil into a work of art of exquisite beauty. After this incident, his name spread like wildfire.
Meanwhile, after World War I ended, the British Empire arranged an elaborate exhibition in London in 1924 to flaunt its prowess in the sphere of art and culture. Gopeswar's extraordinary skills drew the attention of Percy Brown, the then- Principal of Government College of Art and Craft and he selected Pal to represent India at the exhibition in Wembley. So in 1924, Goepswar set sail for London to participate in the prestigious art exhibition. He boarded the ship with two barrels of soil from India. As was predictable, Gopeswar created magic at the exhibition.
Viewers were amazed to see him at work. He sculpted a dog in 30 seconds, galloping horses with their facial expressions in 45 seconds – all moulded from soil. The reigning British Monarch, King George V with his large entourage including members of the British Royal family visited the show and was equally impressed. The Duke of Connaught was part of the royal retinue and he rejected the claim that the young man could actually sculpt any statuette in five minutes' time. He went to test Gopeswar's mettle. Gopeswar shaped his bust in less than five minutes! And the degree of perfection was amazing. This incident was reported elaborately on July 7, 1924 in the 'Daily Telegraph' London edition and created quite a stir. He was again acclaimed as the 'Lightning Sculptor' by the British media. As recognition of his talent, he was honoured with a gold medal and offered all assistance to embark on a tour of continents and display his work. Instead, Gopeswar chose to visit Italy to hone his skills and after his stint at the mecca of classical art and sculpture, he returned to Calcutta.
Owing to family feud, Gopeswar had severed all ties with his maternal uncle's family before he left for England. He had relocated to Ranigunj and worked in the studio of his relative Kanti Chandra Paul and simultaneously in the pottery section at Burn & Company. While working there, Gopeswar was befriended by Radhakishan Sonthalia, a well-to-do businessman who helped him relocate financially to Calcutta.

After his return, Gopeswar took to sculpting idols professionally for a living. His work was in great demand and he himself enjoyed his profession immensely. In 1926, he built his studio in the traditional potters' colony at Kumortuli. In around 1932-33, he was requested to sculpt the Durga idol for Kumartuli Sarbojonin Puja, and he complied enthusiastically.
In those days, the 'ekchala thakur' (Goddess Durga and her consorts in a single platform) was in vogue. Gopeswar revolutionized the traditional style of placing idols in a single platform in 1938. This was the year when Netaji Subhas Chandra Bose was requested to be the president of Kumartuli Sarbojanain Puja. On the day of Panchami, a devastating fire gutted the idols. The entire potters' colony was mired in gloom and despondency. Gopeswar was undaunted and took up the challenge to sculpt and recreate the Durga idol with her celestial family within 24 hours! And he did it before the inaugural day!
However, he changed the traditional concept of 'Ek chala' idols and sculpted separate structures for each idol instead of a single platform. The newly-sculpted idols were placed in the pandal on the morning of the inauguration. Calcuttans were amazed to witness the placing of the idols. Instead of seeing the deities in a cluster, the focal point of the idol was Goddess Durga who stood on a single platform in all her majesty, annihilating the demon Mahishasur. Her children were erected on four separate platforms and placed as per tradition. Gopeswar conceptualized and executed the unique paanch-chala (five separate platforms) form. It was very well-received by Calcuttans and he continued to make the Kumortuli Sarbajonin Durgotsav idols for the next eight consecutive years.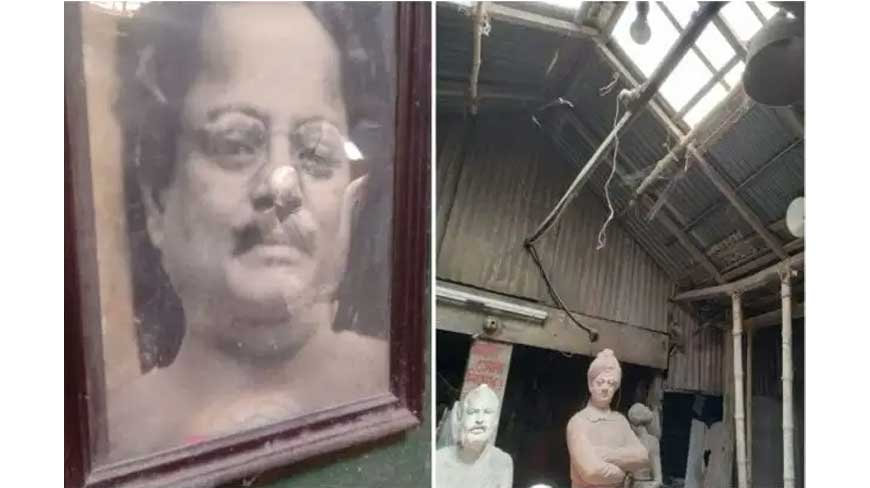 Gopeswar's palatial house stands distinctly in the midst of bustling Kumortuli with his name inscribed on the ornate nameplate. Bang opposite the house stands his studio on 40A Kashi Mitra Ghat Street, that he built with a lot of love and passion. It was modeled on the lines of European studios, a rarity in Calcutta in those days. Gopeswar is the only Indian whose work is installed on the premises of Victoria Memorial. He created a statue of Sri Ramakrishna that was installed at Belur Math and that of Swami Vivekananda which is prominently displayed at the premises of Ramakrishna Mission in Chicago, where Swamiji had delivered his famous speech at the World Parliament of Religions. The idol of Goddess Kali installed at Delhi Kalibari temple was also created here. The studio gets orders to supply statuettes of Sri Ramakrishna, Mother Sarada Devi and Vivekananda from various branches of the Ramakrishna Mission. The studio has also created idols of Maa Anandamoyee, head of a religious sect, British Monarch King George V, the Maharajah of Burdwan, academician Sir Asutosh Mookherjee, Sir Ramesh Chandra Mitter, Mahatma Sishir Kumar Ghosh and many more. Gopeswar died in 1945 at the age of 52.
Over the years, the legacy of Gopeswar Pal has been handed down generations. After his demise, his son, Siddheswar took over the business. Siddheswar was childless. After his death, his brother-in-law, Byomkesh Pal stepped in to take the reins and continues to be at the helm of affairs at the studio. His association with G. Paul & Company goes back to more than half-a-century. The studio needs to be preserved as a heritage remembering the great legacy of the Lightning Sculptor!