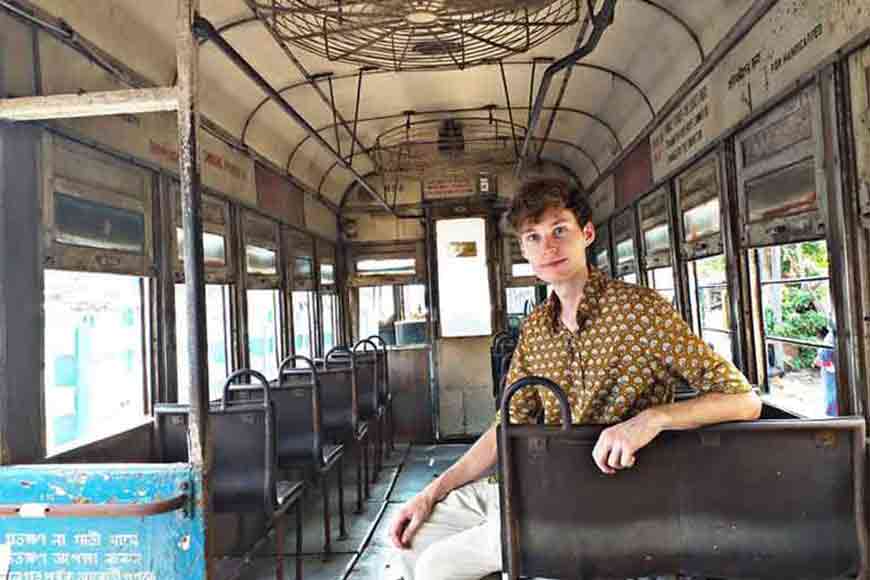 You might have caught a sight of a tall, lanky, young foreigner with a jhola crossing the tramlines at Gariahat. Or may be spending time at some institute going through books written in Bengali. Well, this young man is not just another tourist who have landed in Kolkata to visit places like the Missionaries of Charity or Victoria Memorial. Rather he has come to our beloved city to learn 'Bengali.' Yes, you heard it right. When most Bengalis and their children can hardly speak a sentence in proper Bangla these days, foreigners like Ivan make us realise how rich our language is!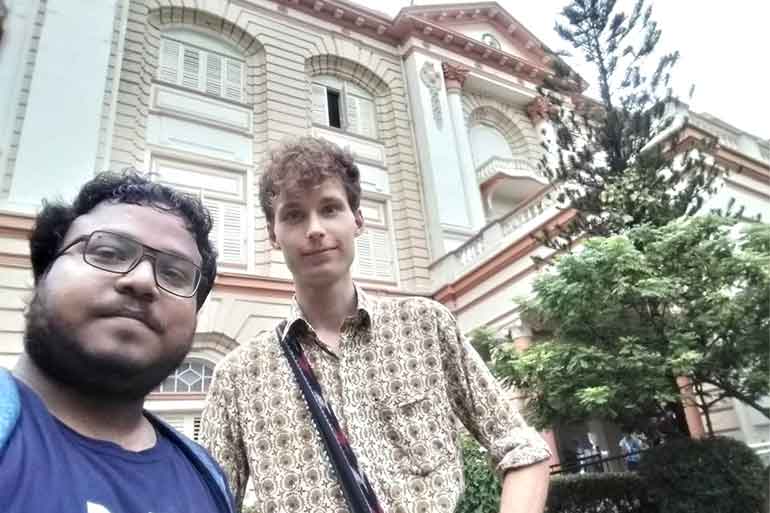 Since time immemorial there have been researchers like Max Mueller or even missionaries of Sreerampore who came to Kolkata to learn Bengali language and experiment on it. For Ivan however, it is not research, rather it is just 'love' for a language that is considered to be one of the sweetest and most enriched languages of the world.
In 2018 he had first landed in Kolkata as a student to American Institute of Indian Studies to learn Bengali. His classes would be over by 2pm and then he would walk through the city on his own. This helped him to imbibe the vibrant sights and sounds along with the enriched cultural vignettes of the 'City of Joy.' Truly, Ivan was mesmerized. He not only picked up Bangla language, he even loves welcoming everyone not with a Hello or Hi but with a Bangali Namaskar. Better to see Ivan has turned into a perfect Bangali Bhadrolok!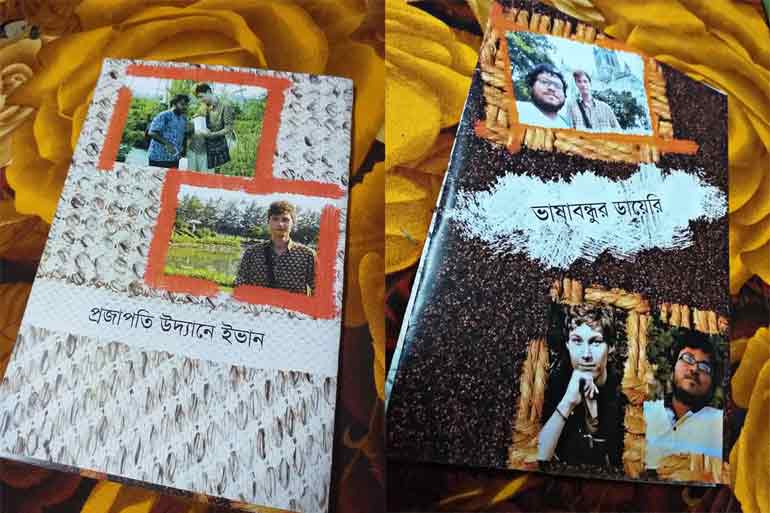 He loves listening to Rabindrasangeet, even if he does not understand meaning of words always. May be the tunes take him to a different plane. He also loves tram rides and the lost para culture. Ivan once again proves that love for a language can break the boundaries of separation. May be that's what even Rabindranath Tagore dreamt of.