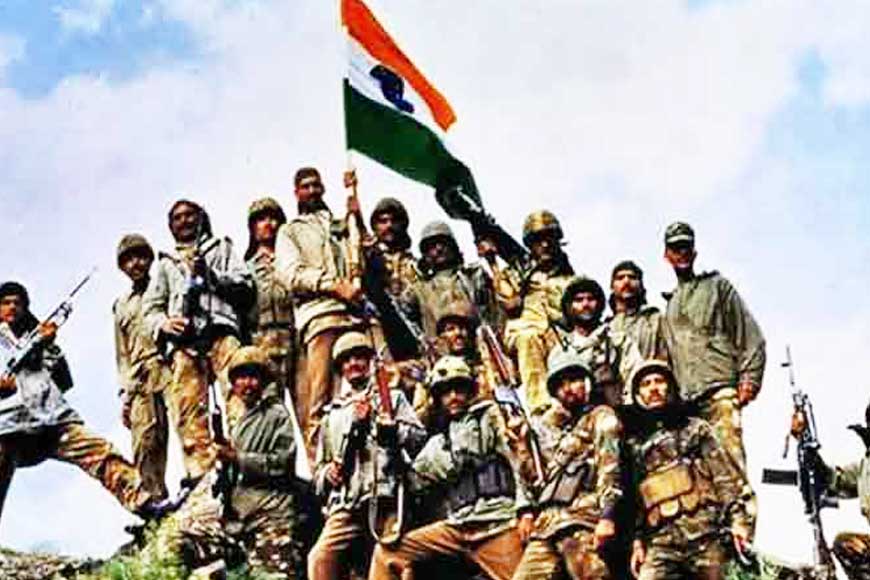 July 26. The day that makes every Indian proud and will make for generations to come. It was on this day 21 years ago that the Indian Army recaptured all the Indian posts in Kargil that had been occupied by Pakistani infiltrators. In the history of independent India, the Kargil War will be remembered as the fiercest and the most valiant operations conducted by the Indian Army as 527 Indian soldiers gave their lives in the War.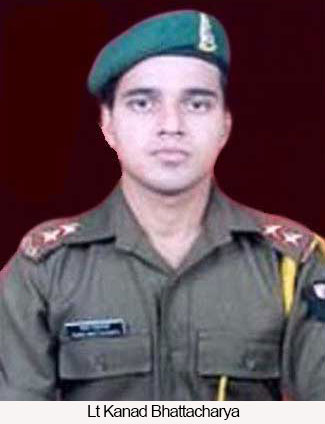 And every year on this day that is celebrated as Vijay Divas, the nation pays homage to the 527 martyrs who laid down their lives for their Motherland in the inhospitable terrains of Kargil along the LoC. While Bengal remembers the young brave-heart, Lieutenant Kanad Bhattacharya of Unit 8, Sikh Regiment. Bengalis will never forget this young man's sacrifice and he once again proved the fallacy in categorizing Bengalis as 'non-martial race' reluctant to go to the war front.
The Kargil War took place between May and July of 1999 in Kargil district of Jammu and Kashmir and started with the infiltration of Pakistani terrorists. Indian army patrol in the region spotted the Pakistani infiltrators. But the infiltrators had taken up key positions that gave them a strategic advantage when the conflict started. Based on information of local shepherds, the Indian Army was able to track the incursion points. And then 'Operation Vijay,' the code name given to India's offensive against Pakistan to flush out the infiltrators, was launched.
On June 25, 1999, 'The Indian Army launched a daring attack at Zulu Top in Muskoh Valley. Undaunted courage and unflinching determination of our troops led to successful capture of the objective'… that's what the army posted on Twitter. Indian soldiers fought the Kargil War under the toughest conditions, on difficult terrain, at an altitude of 18,000 feet.
Hailing from Tallah in North Kolkata, Kanad Bhattacharya always wanted to join the Indian Army. Standing tall at 6 ft, he was an out and out sportsperson, a dare-devil athlete with a black belt in karate. He lived with his parents and two siblings, Purba and Joba (now married). His father, Kamalakanta Bhattacharya was an officer in the Income Tax department and his mother Purnima, a homemaker. They were a typical middle class Bengali family where regular studies was given prime importance and like most families, the least Kanad was expected to do was complete his graduation and then seek a well-paying regular government or private white collar job with a decent pay cheque. Being ambitious or having dreams of a different career was fine, but it would get the customary parental nod only after 'Graduation.'
Kanad completed his schooling from St. James School, one of the oldest and most prestigious private schools in India in central Kolkata. After that, he did his graduation from S.A. Jaipuria College in North Kolkata. After that, he finally decided to pursue his dream and joined the Indian Armed Forces. As his first assignment after commissioning, Lt Kanad got posted to the Unit 8, Sikh Regiment which was deployed in Jammu and Kashmir fighting in the Kargil war. The war had started on May 3, and with each passing day, it intensified. On May 21, Lt Bhattacharya was ordered to establish a foothold on the north-eastern ridge near Tiger Hill. The route was covered with snow and inaccessible.
Lt Bhattacharya divided the patrol into two groups and started engaging the intruders from different positions. His strategy worked well and heavy firing continued between his patrol and the intruders. While carrying out his duty and leading his team from the front, Lt Kanad received multiple gunshot wounds. He later succumbed to his injuries and his body was recovered from the area of action on July 15, 1999 after the Indian forces had captured Tiger Hill.. His corpse was buried in snow,
Lt Kanad was a gallant soldier and a fine officer who laid down his life in the service of the nation at the young age of 22 years. He was awarded 'Sena Medal' (Posthumous) for his courage, unyielding fighting spirit and supreme sacrifice. Two decades have passed. So much has changed but we hardly talk of this son of Bengal and his supreme sacrifice for his countrymen. He died but his memory remains an inspiration for many youngsters who, like him, dream to join the armed forces and serve our Motherland with great zeal and fervor.
Story Tag:
Kargil Day, Bengali Community