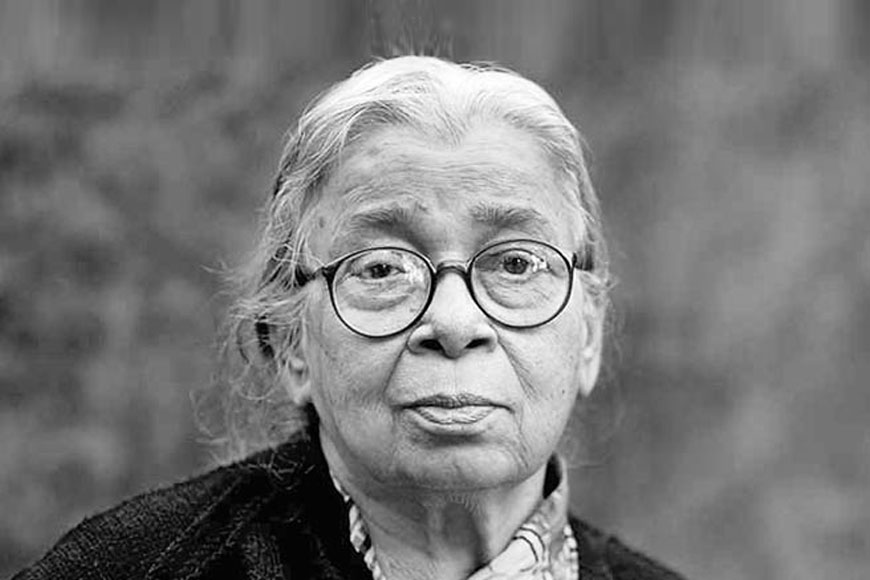 'I have always believed that the real history is made by ordinary people. I constantly come across the reappearance, in various forms, of folklore, ballads, myths and legends, carried by ordinary people across generations. The reason and inspiration for my writing are those people who are exploited and used, and yet do not accept defeat. For me, the endless source of ingredients for writing is in these amazingly noble, suffering human beings. Why should I look for my raw material elsewhere, once I have started knowing them? Sometimes it seems to me that my writing is really their doing….' Mahasweta Devi's powerful pen had raised a storm quite often as her socialist ideologies were brought forward while supporting the cause of downtrodden tribals all her life. Working and living among them most of her life, she had even spearheaded the Kheriya Sabar Kalyan Samiti, that worked relentlessly for the financial upliftment of the oppressed Sabar tribals of Bengal who had even no legal rights on their lands.
Then should we call Mahasweta Devi a bigger socialist than the communist regime that she once followed and later denounced? She had raised her voice several times against the discrimination suffered by tribal people in India. Her 1977 novel Aranyer Adhikar (Right to the Forest) was about the life of Birsa Munda. In June 2016, consequent to her activism, the Jharkhand government finally removed the manacles from the figure of Munda, which had been part of the commemorative sculpture of the notable young tribal leader as was made by the British rulers. And who can ever forget Hazar Churasir Maa? Her famous novel made into a movie that highlighted how brutally the Naxal Movement of Bengal was suppressed.
But then she started distancing herself from the Marxists, primarily because she could not support their industrial policy and hypocrisy. She stridently criticized confiscation from farmers of large tracts of fertile agricultural land by the then CPI(M) government which then ceded it to industrial houses at throwaway prices. She supported the candidature of Mamata Banerjee who is now the Chief Minister of West Bengal and lauded her for her Nandigram agitation against forcible land confiscation.
She is known to have helped the noted writer Manoranjan Bypari to come into prominence as his initial writings were published in her journal and as prompted by her. She had so much of conviction in her thoughts that at the Frankfurt Book Fair in 2006, where India was the first country to be the Fair's second time guest nation, she made an inaugural speech wherein she moved the audience to tears with her lines taken from the famous film song Mera Joota Hai Japani. This is truly the age where the Joota (shoe) is Japani (Japanese), Patloon (pants) is Englistani (British), the Topi (hat) is Roosi (Russian), But the Dil... Dil (heart) is always Hindustani (Indian)... My country, Torn, Tattered, Proud, Beautiful, Hot, Humid, Cold, Sandy, Shining India. That was the conviction of Mahasweta Devi, the die-hard revolutionary close to the sons of the soil!