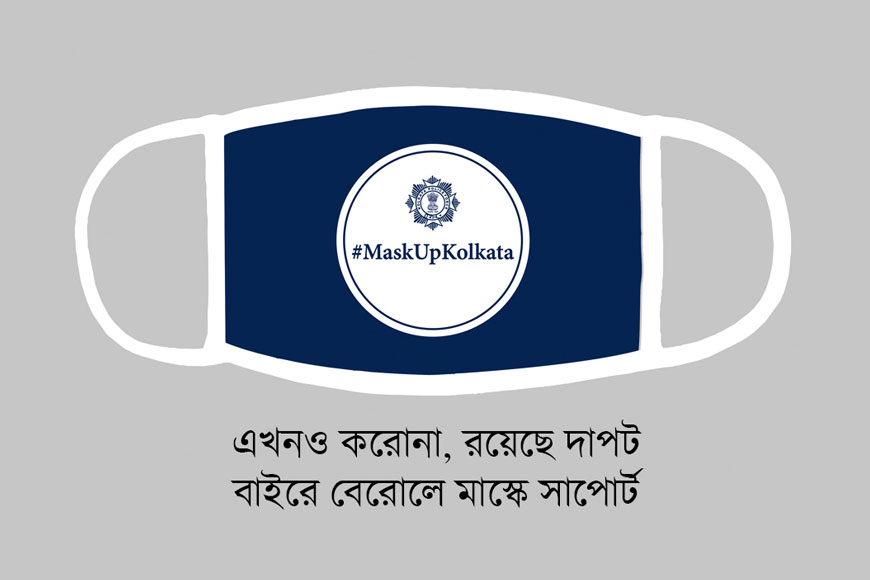 Sujoy Basu, a resident of Bhawanipore, brushes aside the need to wear a mask to curb the spread of corona virus and insists "it's all a hoax." He stands at the local cigarette kiosk, mask less, engrossed in an animated conversation with the shopkeeper, who seems equally 'bold' as his customer and there is no mask on his face while he talks. This is the scenario at Bhawanipore, the hub of coronavirus infection, an area that has witnessed an alarming spike in the number of Covid-19 positive cases! Despite aggressive campaigning, many citizens are still flouting rules imposed by the government and refusing to wear face masks in all public places.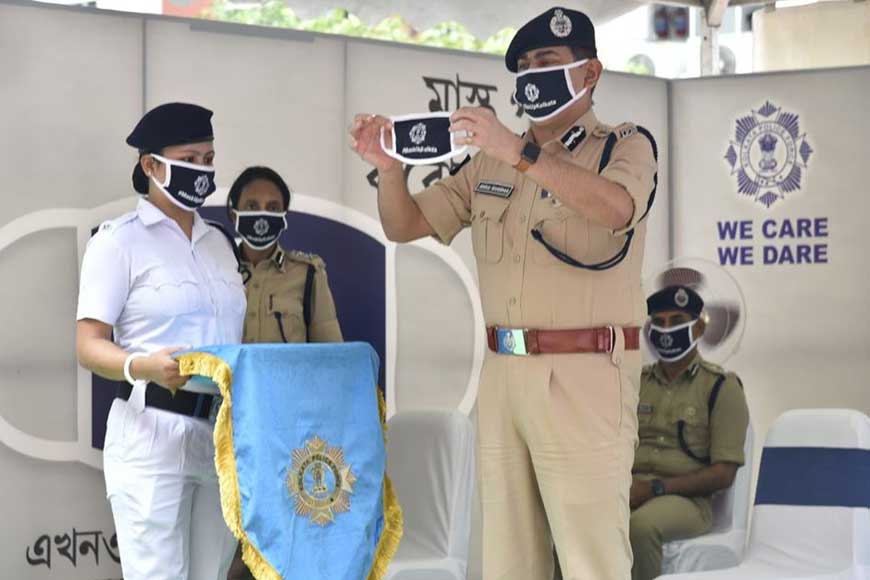 The city police has now decided to address the issue in two-pronged manner: it plans to sensitize citizens about the importance of wearing face masks in public places and the second and more vital one is to identify and intensify the drive to nab and "isolate" the offenders. It recently launched the 'Mask Up Kolkata' campaign from Lalbazar and distributed face masks among the people. A mask-wearing awareness anthem, sung by veteran singer Usha Utthup was also released to motivate people in Covid-19 safety activities. The campaign was launched by city police Commissioner Anuj Sharma.
For the past few years, the Kolkata police has been campaigning to enhance the necessity of wearing helmets while driving two-wheelers. Whenever offenders are seen, a fine is imposed on them on the spot. Initially, the number of offenders used to be very high, but gradually people understood the importance of using helmet and changed their habit. Even now, there are many offenders who slip on the helmet as soon as they spot a cop. A similar picture is emerging in the use of face masks as well. People are going around in public places, markets and shops with the face mask dangling from their necks. They do not realize this is hazardous and can prove to be fatal not only for them but for other citizens as well who are coming in contact with the offender. Hence, this time, the police will not only slap fine on them, but will ensure that the offenders are instantly isolated and socially forced to wear a mask. The idea is to involve all citizens in the vigil and see to it that every citizen is wearing a mask.
Kolkata Police plans to run the campaign aggressively using mobile vans and tableaus, which will roam around in different parts of Kolkata spreading awareness. Initially, the campaign was targeted at various busy traffic intersections where police officials distributed masks to those who forgot to wear them, and urged them to use hand wash and alcohol-based sanitizers and maintain the mandatory two-meter distance from each other in public places for their own safety. 'Mask-up Kolkata' banners have been put up at various places in the city as part of the sensitization drive.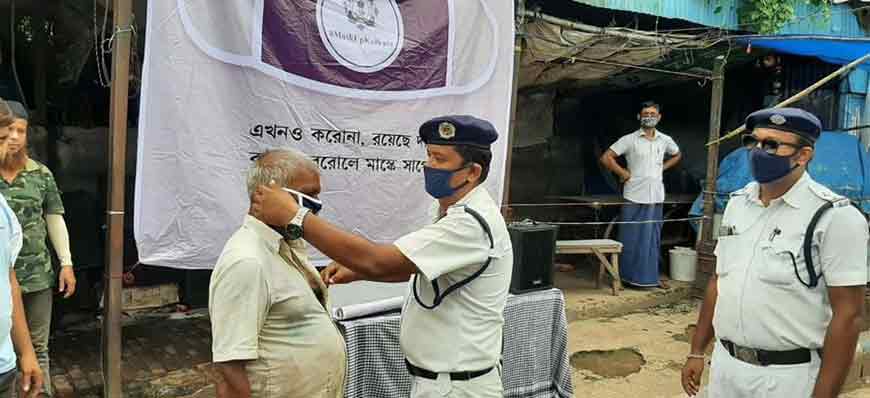 This initiative by the Kolkata Police is highly laudable. Their innovative campaigns and sustained efforts to make people aware of road safety rules have given positive results.
We are confident that their sincere concern to break the chain of this dreaded virus through the 'Mask Up Kolkata' campaign will be yet one more feather added to their cap.