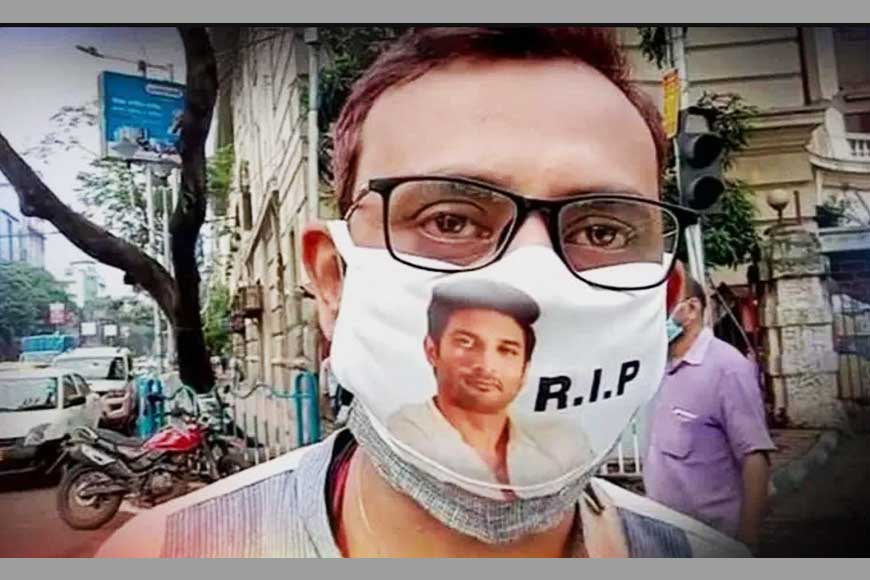 Rajarshi Das of Dumdum is the 'Mask Man' of Kolkata. He is the good samaritan who has volunteered to sensitize the masses about the necessity of wearing face masks to keep corona virus at bay and extended a helping hand to the makers of the masks. The lockdown has descended as a curse for the poor craftsmen who make a living by supplying goods and commodities to large establishments. Weavers and tailors have suddenly become jobless with no orders from clients coming their way. This situation has been continuing since the fag end of March 2020 and nobody knows when things are going to change.
Amid such uncertainty, Das decided to step in and do something constructive for the hapless poor. He started procuring these handmade masks from the tailors and began selling them to customers who were willing to buy the cheap but aesthetically pleasing masks from Das. He now delivers the indigenous, affordable cloth masks to willing customers' doorsteps. He channelizes the funds from the sales to the mask makers to ensure they do not lose hope or go to bed with empty stomach.
Recently, Das zeroed in on an innovative idea to increase both mass awareness and his sales. In a wedding reception party held at Madhugarh in Dumdum, he put up a stall next to the food counter. His novel idea was hugely appreciated and applauded by the guests who attended the party. In fact, his stall was the centre of attraction at the event. Although the number of guests who had gathered at the reception was restricted to 50 heads following government regulation, yet Rajarshi was undaunted and he set up the stall with his merchandise.
What is the speciality of Rajarshi's masks? These masks are locally made with khadi or printed cloth. He had chosen to display masks in three price ranges, Rs 30, Rs 35 and Rs 55. Sales picked up in no time and around 35 guests bought his masks. Das was overwhelmed by this success because he had initially planned to put up the stall in a wedding reception party to basically display his ware and spread the word around about the product.
But how did Das make inroads to the venue at Madhugarh? His maternal uncle, Tarak Das is a professional caterer and he was selected to cater food at the event. Rajarshi accompanied his uncle and met the host, Himadri Ghosh, and explained his plan in detail seeking his permission to set up the stall. Ghosh, who is himself an entrepreneur was moved by Das' noble intention and immediately agreed to the plan.
Rajarshi has contacted a number of Durga Puja organizers to sell masks in that specific locality during the pujas. He has contacted a number of housing complexes and plans to visit different localities and sell masks. The city-bred 'Mask Man' continues his war against poverty and starvation that the rural craftsmen have been subjected to after losing their means of livelihood.
Story Tag:
Face-masks, Hygiene, Pandemic