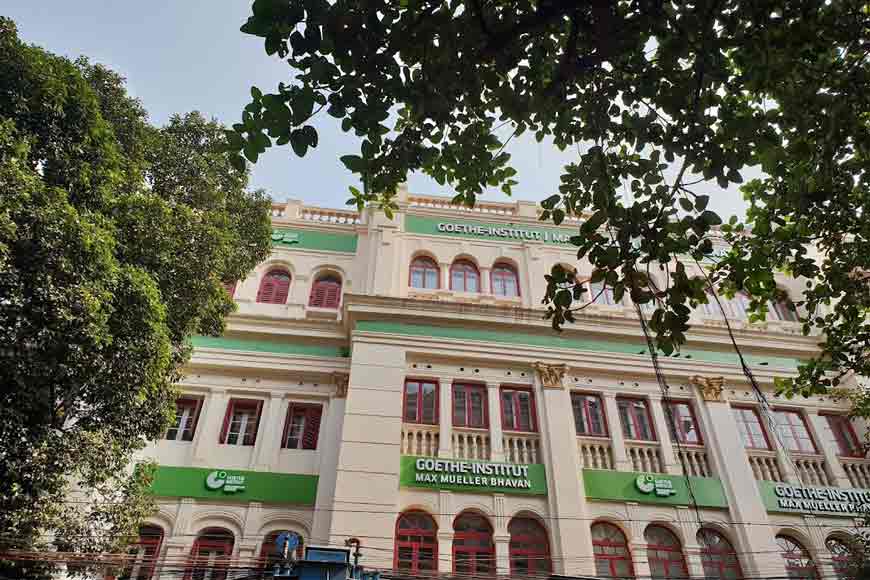 It has been sixty-five years since the imposing building of Goethe Institute or Max Mueller Bhavan stands in Kolkata celebrating the Indo-German ties in various ways. And it is indeed a big day. To celebrate the 65th year, Cologne-based artist Katja Davar collaborated with local Bengali artists and installed two permanent artworks on the premises. To encourage residents of Kolkata to get more involved in the German bond, Berthold Franke, regional director of South Asia, was present at a function to unveil these stupendous art installations. The artworks have been named "The Cables and Cumulus" and are made in two parts. The first is a 17m long piece of textile work that will hang from the top of the building's central staircase. Its title is Myth, Knowledge, Industrial Logic. The piece of art has minimal embroidery and digital imprints of pencil drawings of clouds. It focuses on the technical as well as abstract points. It seems as if the art is trying to portray the connections that remain invisible.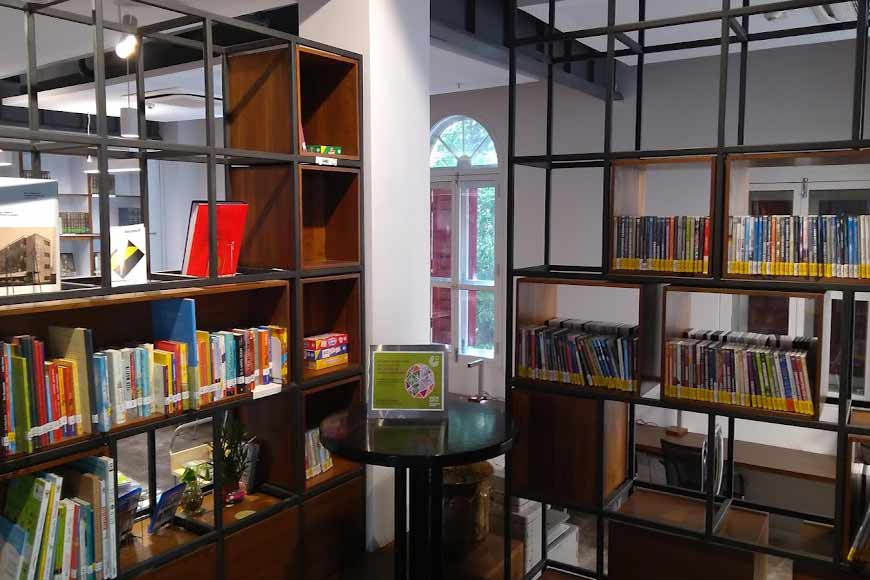 The second piece of art has been installed along the walls of the Goethe Institute reception area. It has been titled "At Depth the Bending/Old New World," and portrays the pencil colour mapping of the 17th and 18th-century shipping route data often traced back to Great Britain. Davar's works comprise both old and new forms of technology. She tries to depict the effect or impact of technology on the daily lives of people and the planet as a whole. Her works often combine drawings and textiles as seen in her work "Myth, Knowledge, Industrial Logic." Davar was assisted by local Bengali artists Neelanjana Ghose, Sumantra Mukherjee, and their teams in Kolkata. They came together to give form to Davar's vision and endeavour. The artworks by Davar portray cultural connections through old and new technology.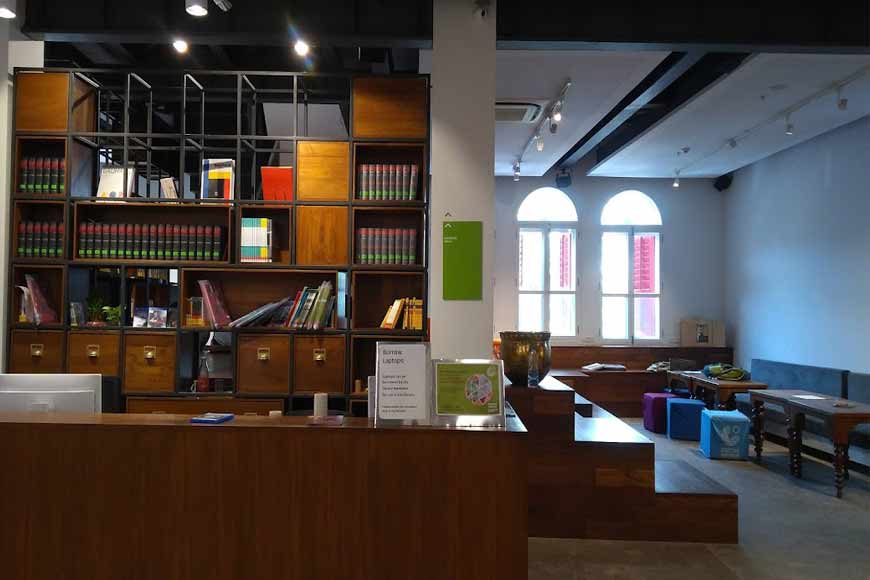 Max Mueller Bhavan had come up with a vision, that has been strongly portrayed in the artworks. Friedrich Max Mueller was a German Indologist and a Sanskrit scholar, who in his spiritual, philosophical, and romantic journey found a deep connection among Indo-European civilizations that stem from the ancient Vedic culture of India. According to Mueller, India was home to many such personalities who had a higher understanding of the world, those whose ideologies attracted the attention of even Plato and Kant. He was very fond of the culture and history of India. After 1860, he worked on the translation of the Rig Veda. Mueller was fascinated by classical languages and learned Greek, Latin, Arabic, Persian, and Sanskrit. He was interested in tracing the ancestry of Indo-European civilizations to the ancient Vedic culture of India. After publishing his book "The Six Systems of Hindu Philosophy", in 1899, Max Mueller passed away at his home in Oxford the following year. The Goethe Institutes in India were named after the founder of Indology. Some of his famous books are: "The Sacred Books of the East", "Lectures on the Science of Language", "Chips from a German workshop" and many more.

The German language school in Kolkata was opened in 1957, five years after its first international centre in Athens. Goethe Institute, Kolkata, offers a large number of courses to suit every situation. A student can choose to learn the German language on a full-time or part-time basis, or as a side hustle. They also provide both online and offline courses. Interactive classes help students understand and grasp the language even better. The institute also has a library that is open to all with books available for lending. Students can also avail of the e-library through an app. The institute has a film archive with over 600 culturally relevant documentary films available for research and loan. The Goethe Institute or Max Mueller Bhavan also organizes various cultural events to promote knowledge of the German language abroad and to foster international and cultural cooperation. The Max Mueller Bhavan is on Park Street near Gate 4 of Park Mansions.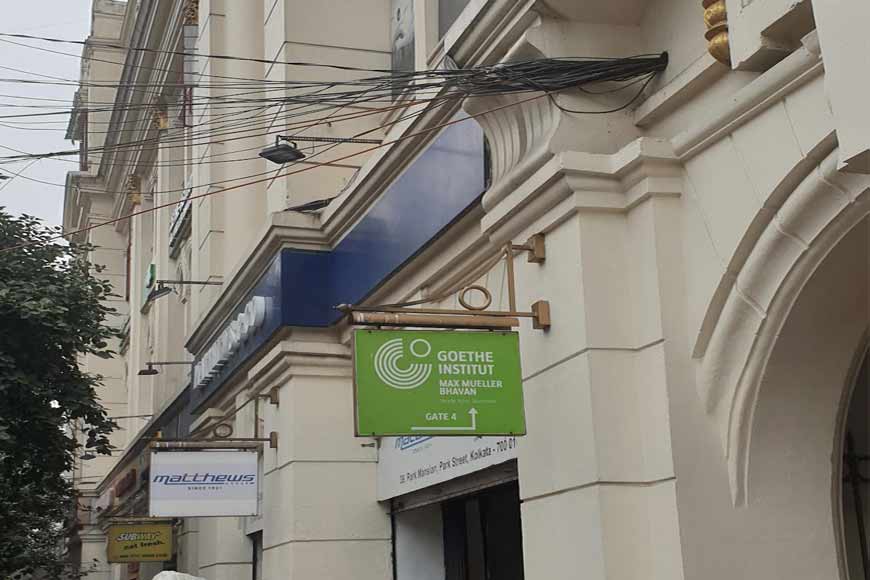 There are more than 150 such institutes worldwide, among which there are 6 institutes in India in Bangalore, Chennai, Kolkata, Mumbai, New Delhi, and Pune. The Kolkata institute is one of their oldest and is extremely active in promoting bilateral ties. They aim to spread the usage of the German language and culture throughout all nations and create a community of German enthusiasts in every corner of the world. The institute not only enhances the German language but also cooperates with other languages and cultures, societies, and libraries, adhering to the ethos of the this City of Joy, where all shades mingle in harmony.
Image Source : worldorgs.com