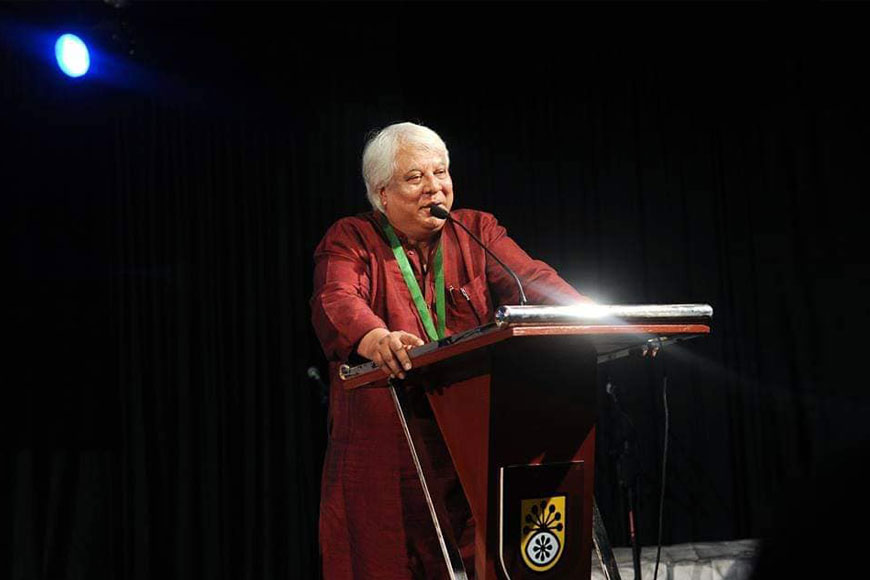 He is often called a music, theatre and film activist. But Devajit Bandopadhyay would love to be known as a music researcher and performer. And indeed he is so, trying relentlessly to bring in lost notations and papers on music and songs from abroad for decades. Probably the only PhD in music from Jadavpur University after Dr Anup Ghoshal, Bandopadhyay has been striving to bring Bengal's theatre and stage music to a larger audience. While MAYA Art space has successfully revived the Bengali adda culture through meaningful conversations every Wednesday. And when the twain meet, it will definitely be an eclectic evening of knowledge and music.
Devajit Bandopadhyay promises to keep you engaged through songs that not just praise but brings forth vignettes of a motherland that we all adore, and that too on the pre-independence day evening. From Hutum Pyanchar Naksha to local stage songs from Teen Paishar Paala, the songs and the stories behind the songs will enthral the audience about the situation of Kolkata in those decades. Even songs of theatre, Vande Mataram or Dhana Dhyanye Pushpe Bhora were once performed on stage.
So do not miss today's evening adda with researcher and performer Devajit Bandopadhyay at MAYA Art Space.
Address:
MAYA ART SPACE
Mohona, 329 Shanti Pally, Rajdanga
Call: 9836069987