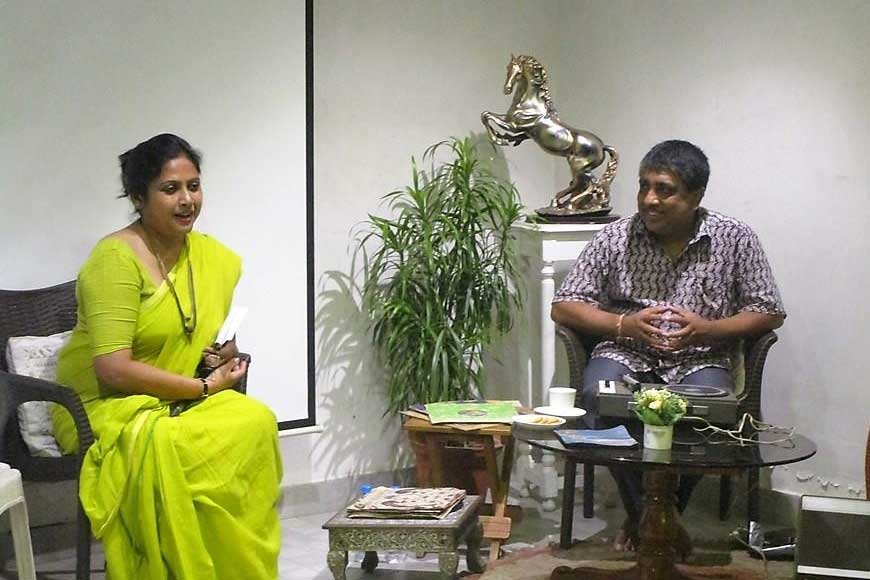 Do you feel lonely in this big city, where you have none to talk to? Is loneliness alienating you from the rest of the world? Or maybe, you are an avid trekker and wish to know what route map you need to follow to reach a peak. Music lover? Well, you have a food for thought too, listening to old long-play records on your granny's record player. Name any topic, and Maya Art Space is right there to touch your hearts through its newly launched adda sessions. Madhuchhanda Sen, owner of MAYA, has been toying with the idea of reviving a creative adda since long. As she puts in: "For me a creative adda is not just about knowing something, but about sharing of knowledge and ideas. That's exactly what we want these addas to come up with, where the audience and speakers get an equal participation platform and create new knowledge and solutions through heart-to-heart talk."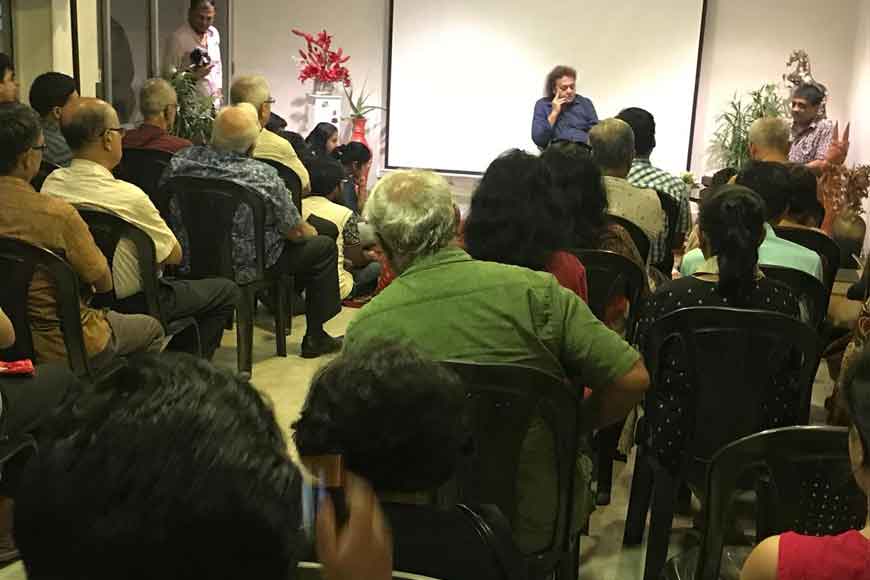 True, such sharing of thoughts at adda sessions have quintessentially been Bengal's culture. Bengalis are known to be the argumentative clan, and also a creative one. MAYA's adda sessions will help in carrying back positive vibes, solutions to every topic, be it loneliness, health issues, music, art, theatre and much more. In this hard-core life with the rat race on, who doesn't want to be a part of a positive adda, to feel happy in that one or two hours, where exchange of views are appreciated and developed on? Last week the first adda session saw Debdutta Gupta, renowned art historian and professor of St Xaviers College, along with well-known percussionist Pt Tanmoy Bose, enchanting the audience by discussing the style of old classical music. To bring in that old-world charm, 75/78 RPM records were played on an old record player. The audience was extremely receptive, coming from different sections of work, who thoroughly enjoyed the creative adda format.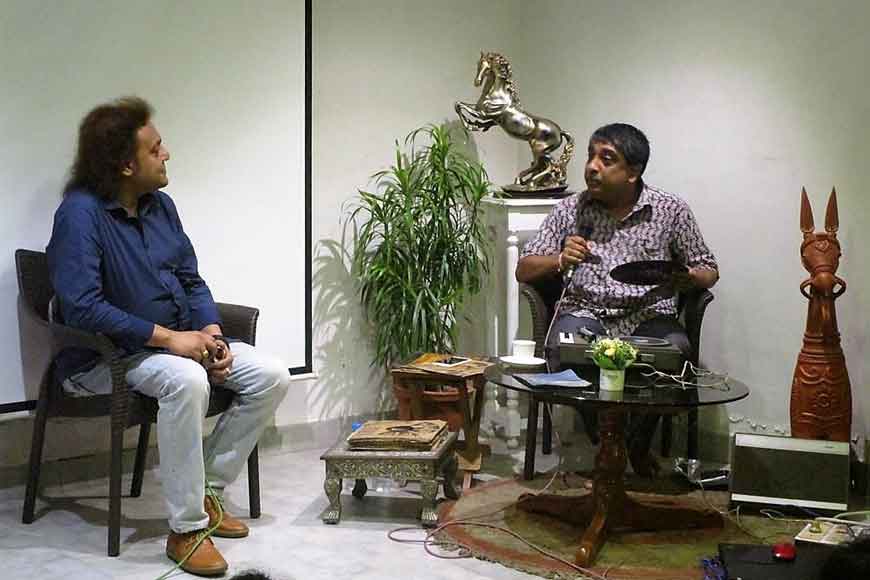 Today, Tridib Kumar Basu of NATMO, will discuss how essential and exhaustive a route map is to a trekker. Often, we think a map only helps in detecting a spot or a peak with latitudes and longitudes. But a map can be truly informative and for trekkers who go to high altitudes need to have these maps essentially with them, even to know what the weather will be like on that particular day. Another speaker Anjana Bandopadhyay will show through photographs, how the earthquake has changed the route of Kedarnath Yatra and how pilgrims are forced to take a new route these days.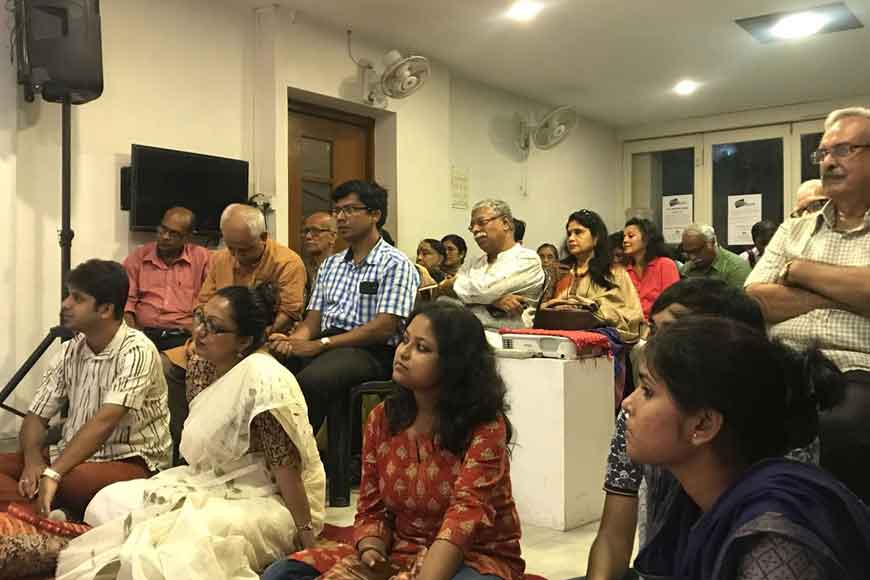 There are also a few more addas in the pipeline, including one on Art and Loneliness and the other with a famous globetrotter, who will share his experience of travelling through the remotest parts of the world. For those who are interested, be a part of this open-to-all adda sessions at Maya Art Space; Mohona, 329 Shanti Pally, Rajdanga, Kolkata 700107, Phone numbers: 9836069987/ 9051574622