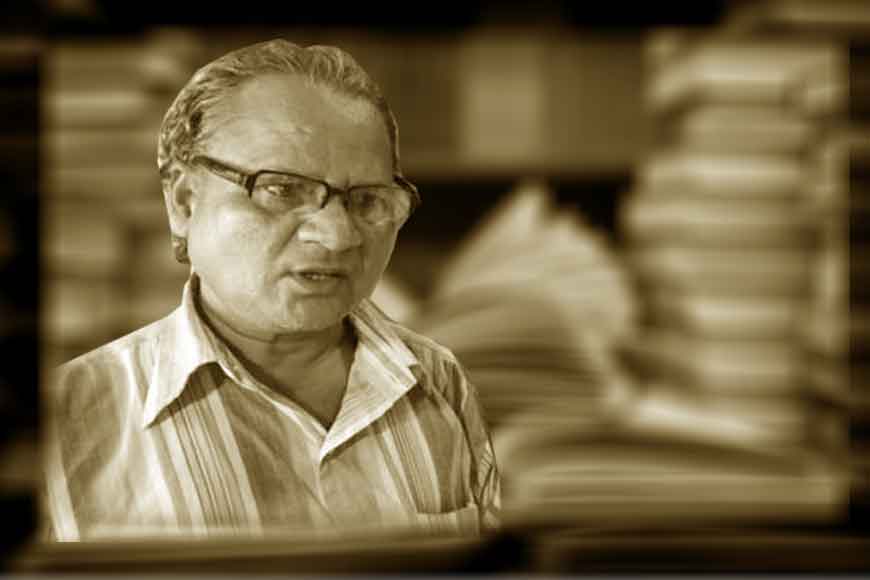 If you take a walk down the footpath in front of Jadavpur University, you will come across several food and fruit stalls and even mobile repair shops. But you will also come across a gem. A shop that sells precious old books. Owned by Purnendu Ghosh who is popularly known as Punyo da in the area, the shop brings you the flavour of old books. Punyo Da has not completed his graduation but has already created history by writing a book on Sundarbans, the fragile mangrove forest and its recognition across the world.
Ghosh originally belongs to Pargram in Purbodighi. Their ancestral home was at Bali. They shifted to Pargram when Port Canning was constructed. The family lost everything to the flood of 1943. Poverty became their constant companion. Ghosh's father was a mason but also played the wooden flute at village jatras. His father helped him to develop an inexplicable inclination towards literature, culture and art. After high-secondary examination, he took an admission in college but could not complete because of poverty. Ghosh took up varied jobs in order to contribute to the family income. Since his childhood days, Ghosh was passionate about writing. After working throughout the day, he used to resort to writing, that soothed his tired nerves.
He has done various odd jobs, from writing signboards, creating idols, working for magazines, washing utensils in hotels and much more. It has been ten years that Ghosh has been selling books and has been writing too. He started with wall magazines. Later, his writings also got published in a magazine and he got introduced to eminent Bengali writers Sanjeev Chattopadhyay and Shirshendu Mukhopadhyay. Ghosh's first book was Rakhal Vandana which had twelve stories. His book Golpotey Kolkata for children highlighted the rich history of Kolkata. Itihasher alokey Sundarban o Port Canning has shot him to fame.
This book is based on intensive research which highlights the history of the fast-developing settlements of Sundarbans. Ghosh has been working on this book for the last twenty years. He has travelled far and wide in Sundarbans and visited libraries to acquire information required for the book. But ask him and this humble author will say: 'I do not aim to gain any kind of popularity. All I seek is peace through writing.' His pillar of support is his wife, Rekha who is the first one to listen to anything he writes. But Rekha is now suffering from serious kidney ailment and Ghosh needs money for treatment. So for the time being he has to give up writing and concentrate on his business.