Mehuli's golden feat revives interest in Bengal's rich rifle shooting tradition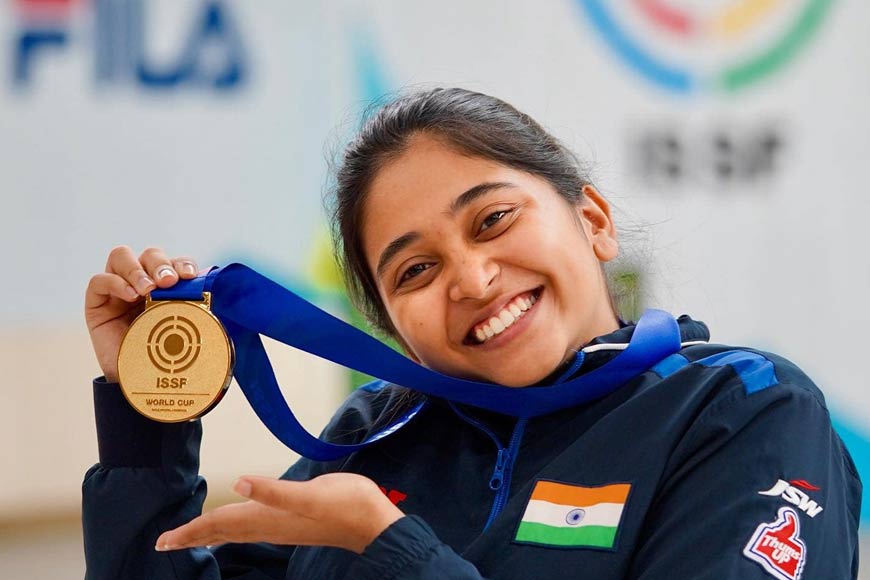 Changwon, South Korea. Not a name familiar to most Bengalis, but likely to be remembered now as the venue where Bengal girl Mehuli Ghosh clinched gold in the 10 m Air Rifle Mixed Team final of the Shooting World Cup on July 13 along with Tushar Mane, beating Hungary in a neck-and-neck encounter. On July 14, yesterday, Mehuli rounded off proceedings with a silver in the 10m Air Pistol Women's Team final, India going down fighting to hosts South Korea. Her performance is one of the reasons India has finished the tournament at the top of the medals tally, with three gold, four silver and one bronze, ahead of South Korea and Serbia.
Does Mehuli's outstanding achievement signal a revival of fortune for sports shooting in Bengal? Those who do take any interest in the sport at all will readily recall the achievements of Joydeep Karmakar, who has represented India in 28 World Cups, two Commonwealth Games, one Asian Games, and three World Championships. He also qualified to represent India at the 2012 London Olympics in the men's 50 m Rifle Prone event. With a career best world ranking of 4 and top ranking in Asia from 2010-12, he is easily the biggest name in Bengal's rifle shooting firmament in recent times.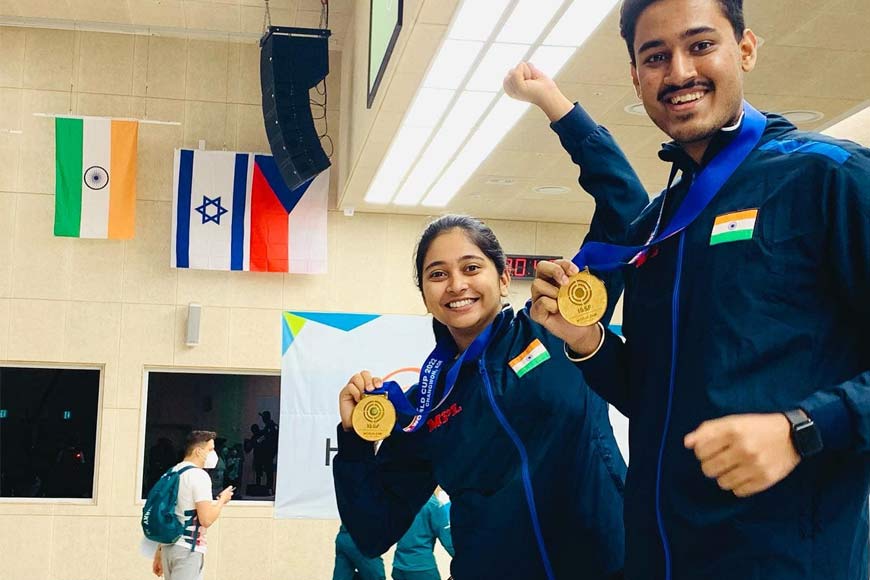 Those who can cast their minds a little further back may recall the petite, short-haired Soma Dutta, who represented India in as many as three Olympics - Los Angeles 1984, Seoul 1988, and Barcelona 1992, in the 10 m Air Rifle and 50 m Rifle three positions categories. She also became the first Indian woman to win a medal at the 1986 Asian Games in Seoul, bagging silver in the smallbore and bronze in the air rifle categories. We know very little of the now 55-year-old's current status, other than that she has settled in the US, has no real contact with Bengal or Kolkata, and is listed in the University of Texas El Paso's Hall of Fame as Soma Dutta-Williams.
As West Bengal Rifle Association (WBRA) secretary-general Debkumar Samanta points out, "There was a time when Bengal had a monopoly in India when it came to rifle shooting. The rest had to remain happy with pistol shooting. Post Independence, the first Indian team for the Olympics included shooter Dr Harihar Banerjee. But after Soma Dutta, there was a bit of a slide, especially in the 1990s, because Bengal couldn't keep up with the rapid pace at which sports shooting developed in the rest of the world."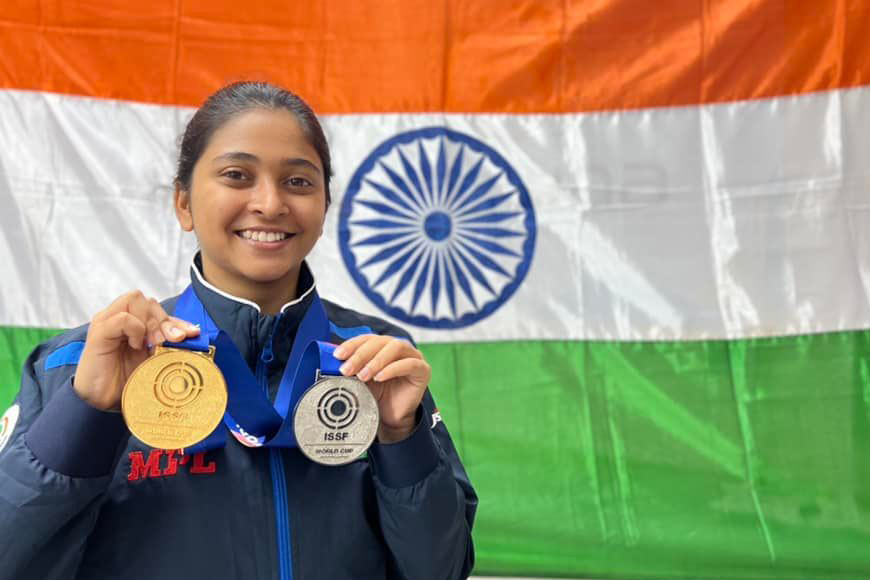 One of Soma's contemporaries was Bhagirath Samui, who also participated in the 1984 Olympics, finishing 39th in a field of 89 competitors. Later an employee of Dishergarh Power Corporation, Samui missed out on a bronze at the 1986 Asiad by a whisker, and remains one more name in the list of Bengal's sports shooters who have faded from public memory.

As Samanta points out, shooting is not an easy sport to finance. Unless one makes it to the national squad, one has to bear all expenses - including weapons, accessories, travel, food, lodging, training - out of pocket. At the national level, the Sports Authority of India (SAI) takes care of travel, training, ammunition and similar expenses, but not weapons. "Beyond a point, a few shooters may find private sponsors, but the limited government funds that we receive are spent on events and a few small projects," says Samanta.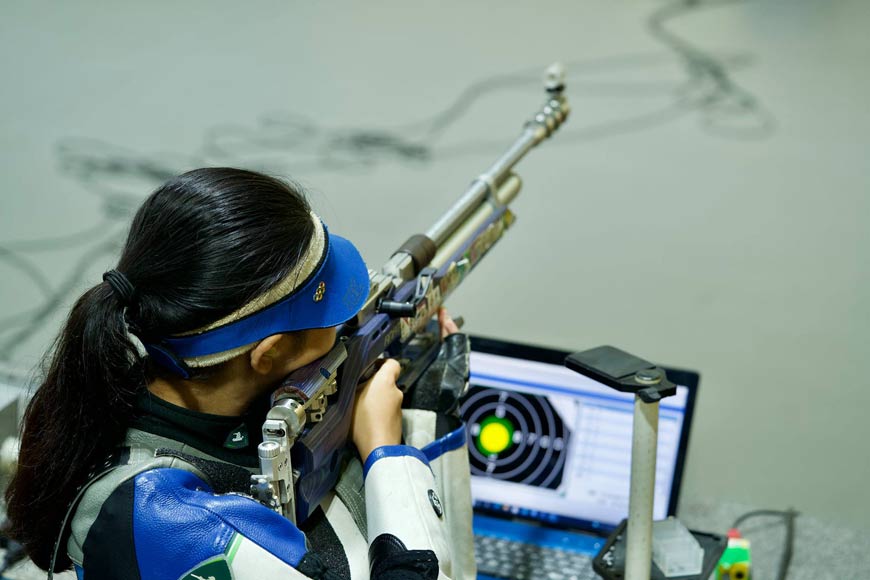 Happily, thanks in part to the likes of Karmakar and now Ghosh, he says there has been a renewed interest in sports shooting in Bengal. "I keep getting calls from parents eager to introduce their kids to shooting," he adds. Among the current crop of rising teenage shooting stars, he lists recent junior World Cup silver medallist Abhinav Sau, Ayushi Podder (daughter of veteran sports shooter Pankaj Podder), Arnisha Chowdhury, Srinjoy Datta, Rishav Ghosh, and Karmakar's son Adriyan.
Mehuli's win, he feels, will facilitate the path to personal sponsorships for more Bengal sports shooters, and will certainly contribute to the upswing of interest among parents and their children. As facilities improve and the talent pool widens, the showing can only get better. As WBRA-affiliated coach Vinay Tewari laughingly says, "Shooters come in all shapes and sizes! We customise fitness, diet and exercise regimens for each of them. The results will definitely show."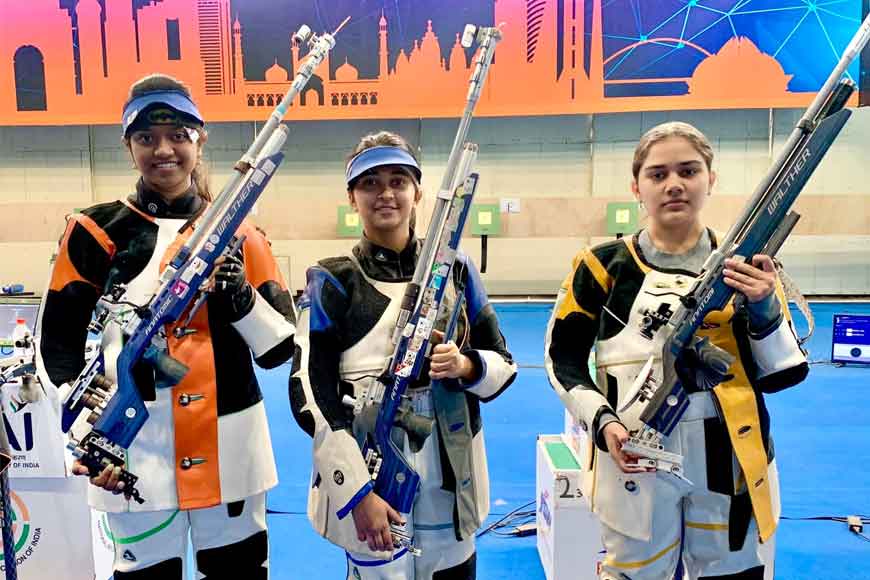 Even today, the best sports shooting facilities in the state are to be found at the Asansol Rifle Club, but thanks to institutions such as the Joydeep Karmakar Shooting Academy and Bulls Eye Shooting Academy in Bhadreswar (from where Surya Pratap Banshtu recently won silver at the junior World Cup in Germany), the picture is likely to get bigger.
Image Courtesy : Facebook of Mehuli Ghosh