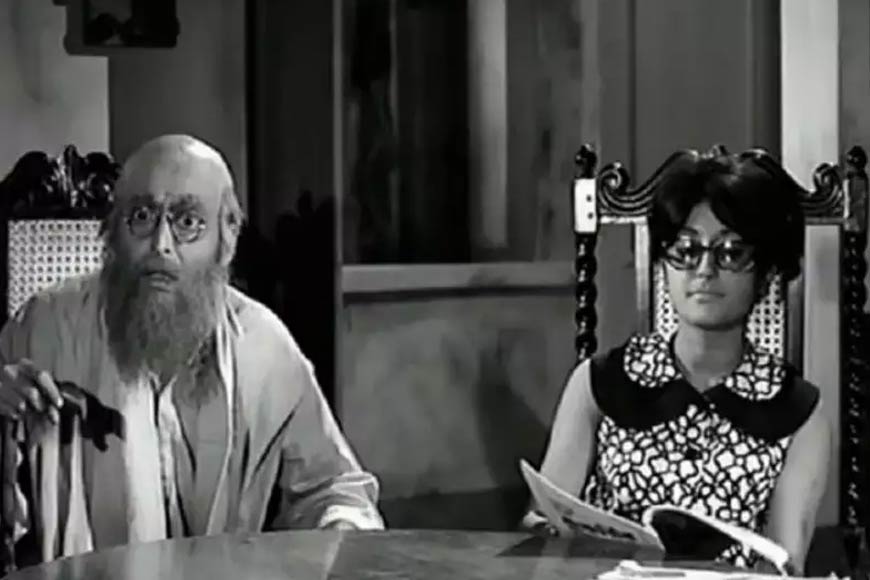 Basanta Bilap (1973)
Cast: Soumitra Chatterjee, Aparna Sen, Rabi Ghosh, Kajal Gupta, Anup Kumar, Sumitra Mukherjee, Chinmoy Roy
Director: Dinen Gupta
How does one define a masterpiece? The standard dictionary definition reads: "a work of outstanding artistry, skill, or workmanship". By that definition, Basanta Bilap would not qualify for the epithet. This is not a film that one remembers for its outstanding artistry or cinematic brilliance. What makes it so memorable, then, 50 years after its release?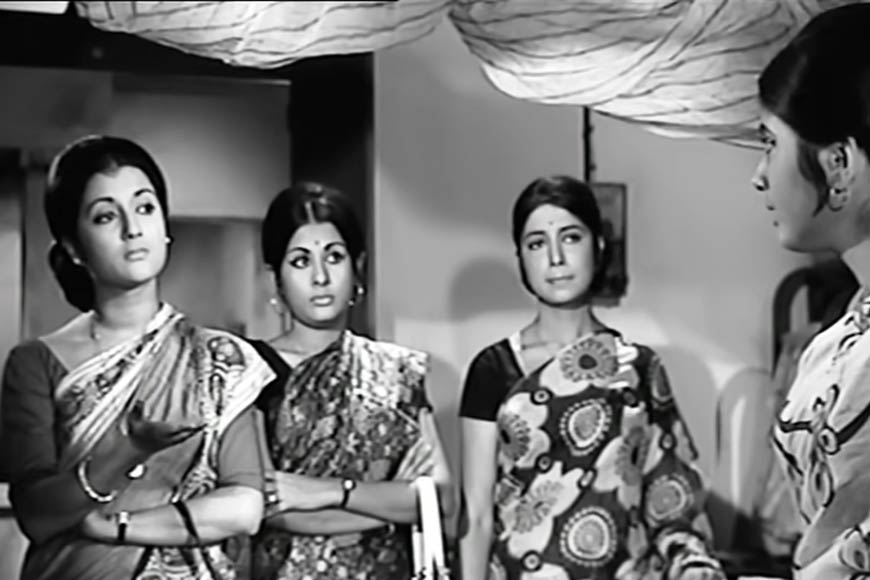 What if we were to depart from the dictionary definition and describe a masterpiece as a work of art that stands the test of time as well as popularity? One which presents us with unforgettable moments of joy, or sorrow, or fear, or some other emotion? A work in which even the minor characters remain imprinted in collective memory? Anyone who has seen Basanta Bilap would agree that it qualifies on all counts.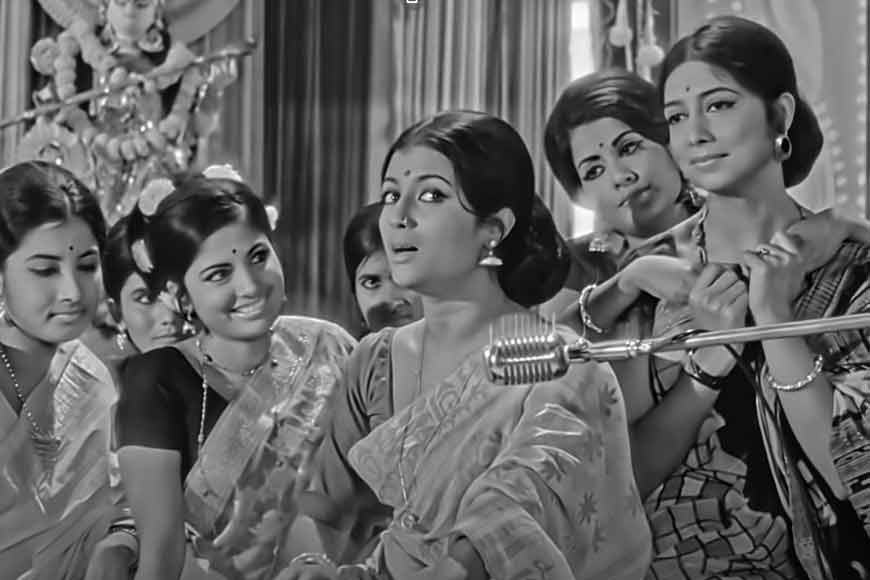 As both director and cinematographer, Dinen Gupta was the man behind the camera in more ways than one. Indeed, before he turned director, Gupta was known primarily as Rwittik Ghatak's cinematographer in films such as Ajantrik (1957) and Bari Theke Paliye (1959). He also helmed the camera for Rajen Tarafdar's Ganga (1960), a masterclass in cinematography if ever there was one.
His directorial debut was Natun Pata (1969), followed by a couple of strictly moderate hits, including the rather tepid 1971 adaptation of Ashapurna Devi's powerful novel Pratham Pratishruti, starring Sabitri Chatterjee and Basanta Chowdhury. This was followed by Ajker Nayak (1972), once again a rather lukewarm nod to the 'lumpen rebel' genre which emerged in Bengali cinema of the 1970s, following the Naxalite uprising.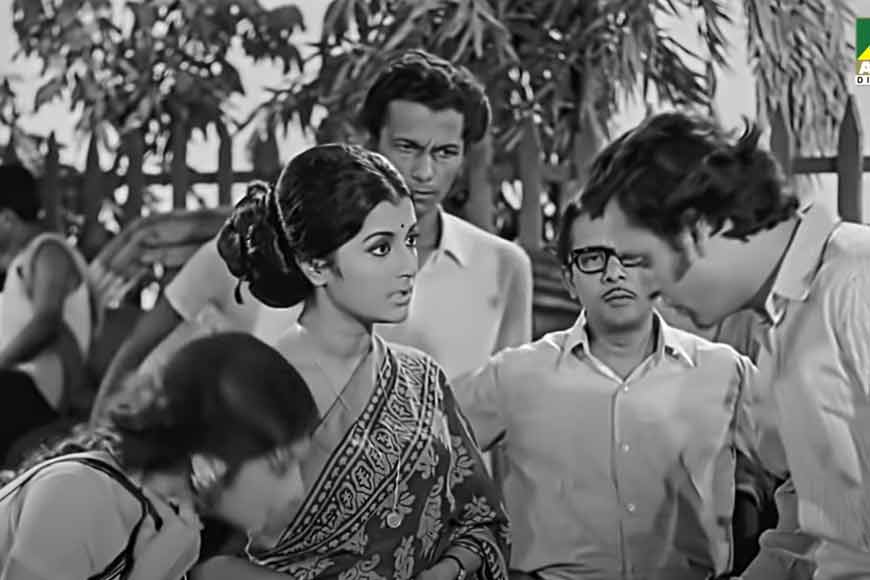 And then came Basanta Bilap, the film that firmly established his directorial credentials. Which is rather strange, since on the surface, this ought to be a rather run of the mill romantic comedy about a group of eight warring young men and women who are ultimately paired off neatly. There are no soaring dramatic moments, no gripping conflict, no depths of sorrow.
What redeems Basanta Bilap is its unflinching focus on comedy, its tight screenplay (Shekhar Chatterjee, based on a story by Bimal Kar), its hilarious set pieces, and the performances by its all star cast. Indeed, some of its set pieces have acquired proverbial status, such as the one involving Sidhu (Chinmoy) and his love interest - in which Sidhu wants his girlfriend to call him 'Uttam Kumar', leading to the memorable line, "Tumi amake bolo, Uttam Kumar (Please call me Uttam Kumar)." As they say these days, this scene has a fan base of its own.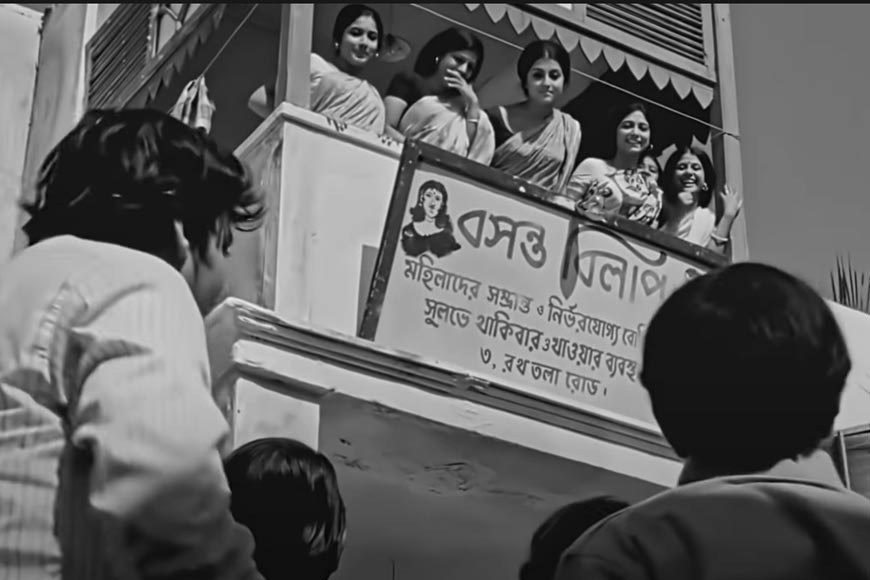 Yet another set piece involves Lalu (Anup Kumar) and Tarun Kumar (one of the aforementioned unforgettable minor characters), and their masterfully acted but effortless back and forth exchange in front of an office building, as Tarun Kumar tries to elicit information about Lalu's romantic rendezvous with Nita (Sumitra), while he hilariously tries to direct the conversation to a supposed thief trying to run away with Lalu's bicycle from the spot.

One more iconic scene is the one in which Lalu and Nita sneak off to watch a film, and are caught out by their respective friends. While we laugh at their childishly funny attempts to lie their way out of the situation, we also realise that Shyam (Soumitra) and Anuradha (Aparna)are finally beginning to pick up on the romantic undercurrents running through the two groups, and while Anuradha appears more likely to go along with the flow, Shyam makes a comically dramatic declaration of continued hostility before walking off the scene.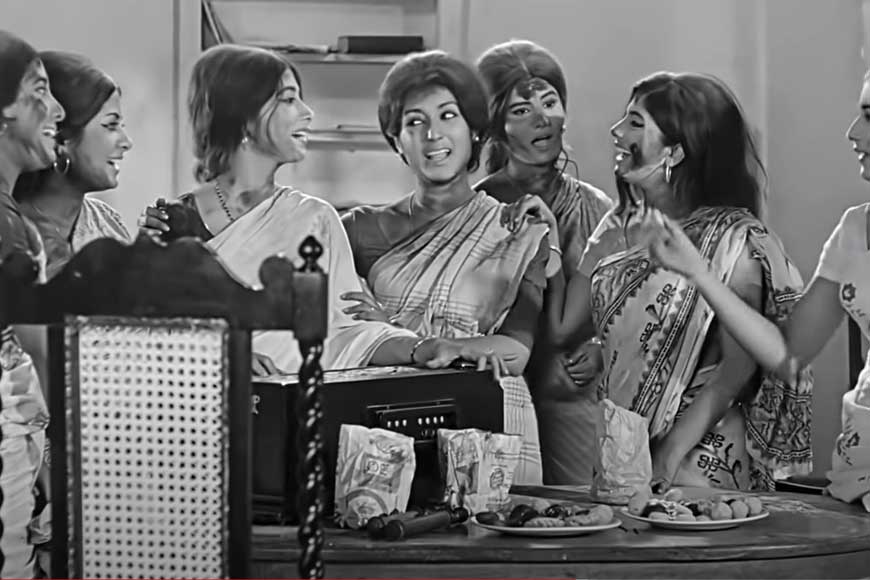 The film also captures the character of the small but bustling town in which it is set, traditional enough for everyone to know everyone else, yet progresisve enough to accommodate a working women's hostel. The central point of interest, of course, is the animosity between Shyam, the 'leader' of the boys, and Anuradha, his female counterpart. Supposedly implacable enemies, the two remain at each other's throats until the very end, where a rather unconvincing turn of events leads to a change of heart.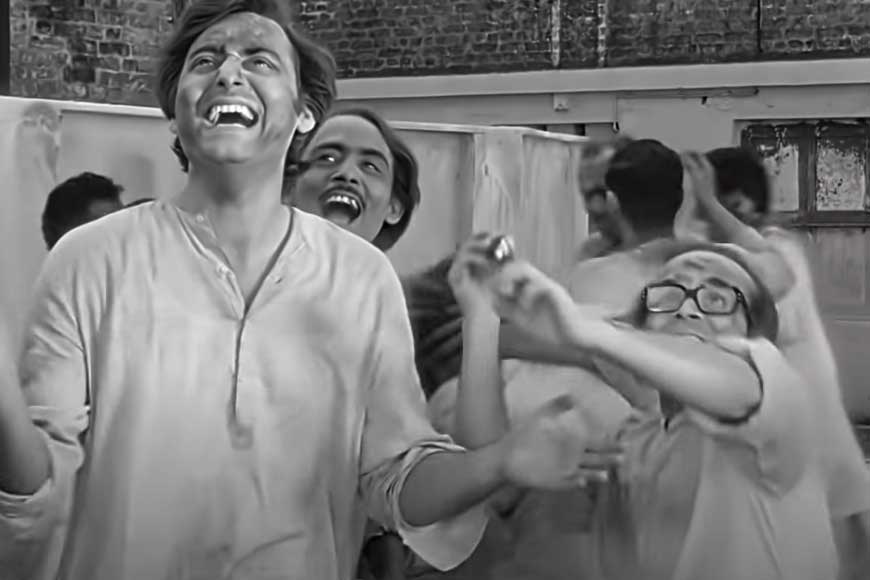 Aparna is perfect as the strong, vulnerable, independent woman, while Soumitra displays a surprising knack for comedy that Bengali cinema largely failed to explore. But the mainstay of the film is the trio of Rabi-Anup-Chinmoy, as talented a bunch of actors as you could hope to see anywhere. The scenes featuring their shenanigans have hundreds of thousands of views on Youtube, with fans quoting their funniest lines at each other.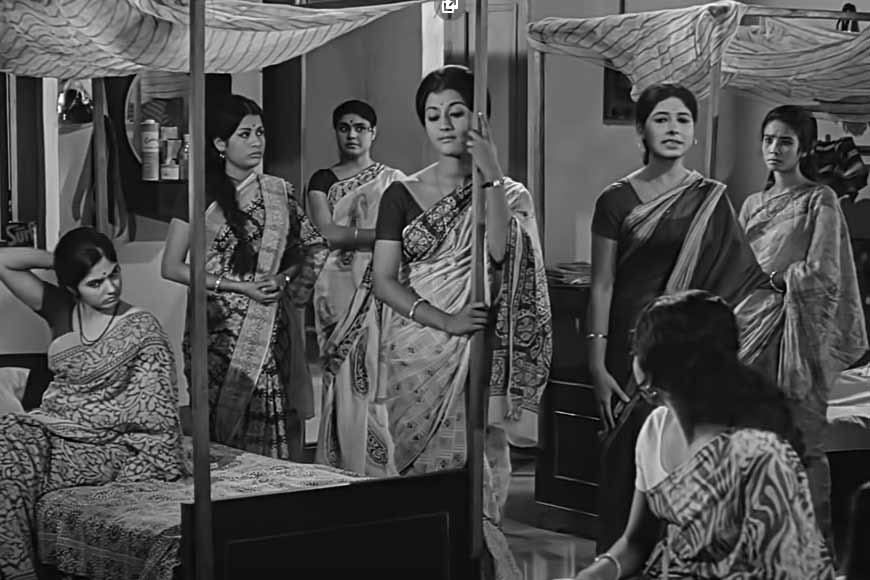 It would be unfair to end the review without mentioning Sudhin Dasgupta's smash hit compositions such as 'Ami Miss Calcutta', 'Jwole Purey Jaye', 'O Shayam Jakhan Takhan', and 'Ek Choretei Thanda'. The songs have remained almost as popular as the film's dialogues, with good reason.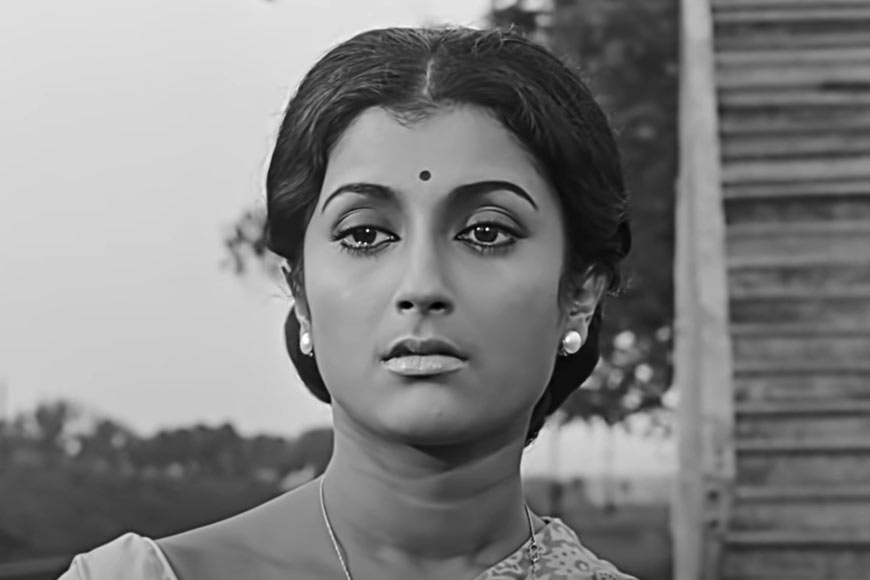 Above all, Basanta Bilap remains a masterpiece for infusing magic into ordinary, everyday situations, and for showing that a simple story, simply told, can often have a more lasting impact than the mightiest of dramas.