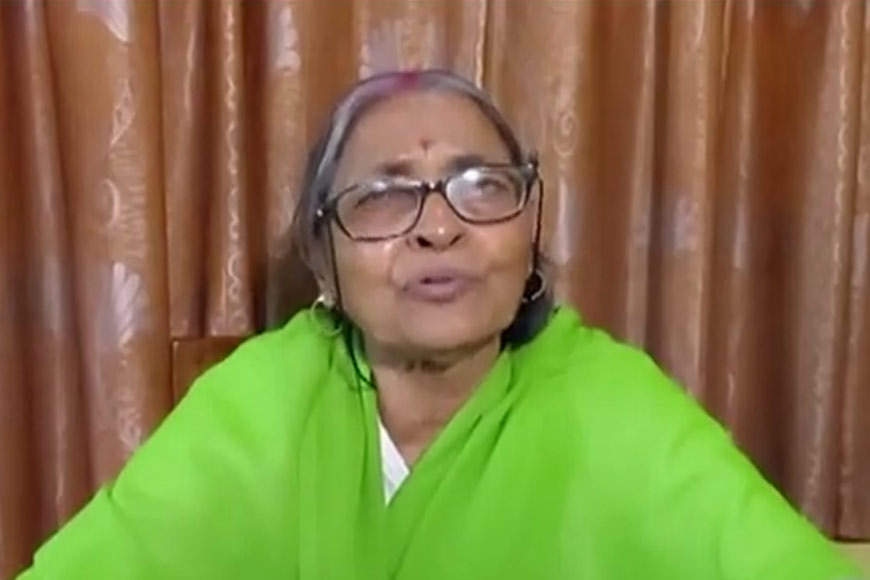 Since our very childhood, we realise that a mother plays a very important role in raising a child. Unfortunately, not everyone gets the privilege to experience the love and care of a mother. Yet, many become lucky to find a person in their life who fulfills the void of a mother. Madhuri Ghosh has proved to be one of those who has successfully raised and guided the women of her locality and helped them stand on their own feet, turning financially independent.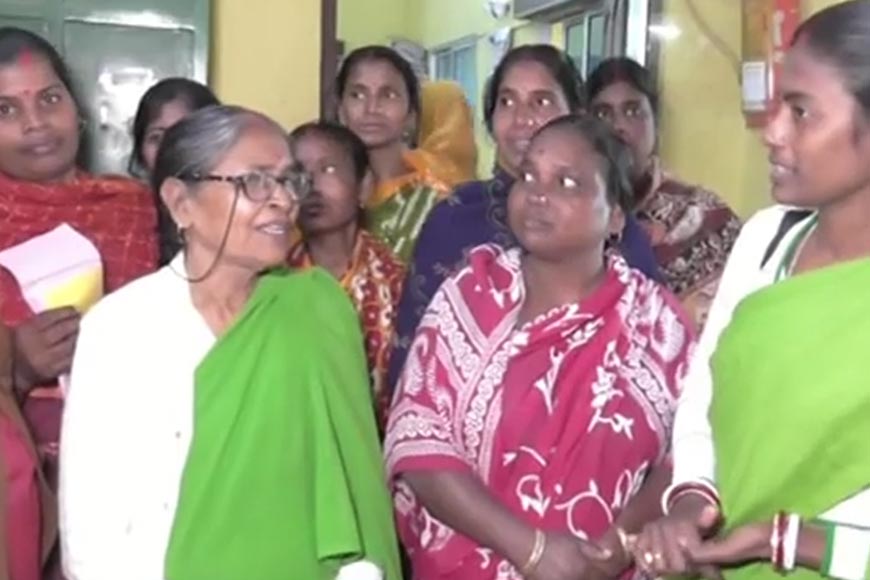 In Bangalpur, Bagnan, block number 1 of Howrah, there are many women who come from backward classes and are not a part of mainstream society, ostracised at times by their own families. They are mostly limited to their household chores and looking after their families at home. The women of the village were mostly not working outside. On top of that, they had to face domestic violence and abuse from their husbands. Hence, they needed support, someone who could help them get out of this inhuman situation. Madhuri Ghosh, a school teacher by profession, after her retirement, took the initiative to educate the women of the village and help them stand on their own feet. Madhuri started teaching them how to write and gave them basic education which can help them in their day-to-day lives. She was the headmistress at Bangalpur Jyotirmoyee Prathamik Balika Vidyalaya.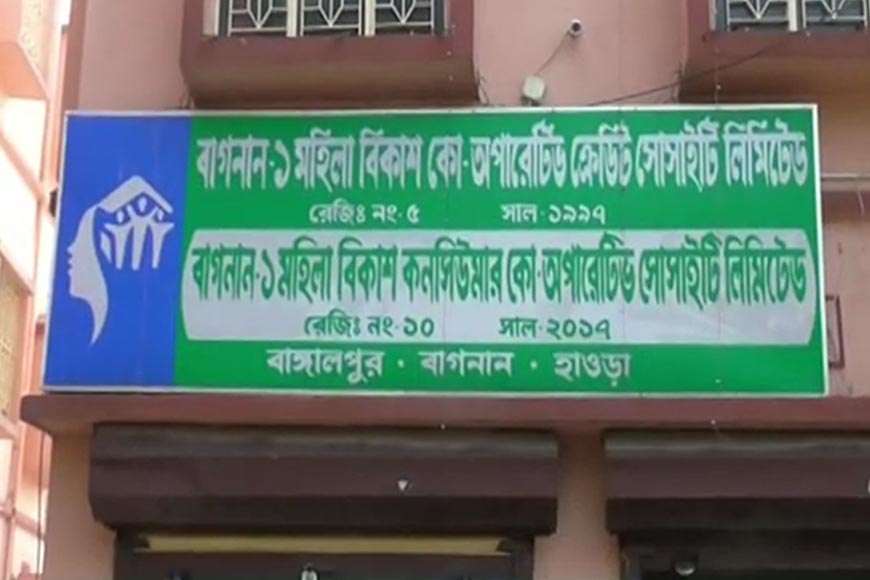 After their basic education, they were concerned about the state of their family and they asked Ghosh how they could improve their lives. Ghosh realised that after providing vocational training in food processing, tailoring, knitting etc, budding entrepreneurs would need a reliable credit facility if they were to scale up. In 1997, Madhuri started the Bangalpur Mahila Bikash Samiti along with 529 members of the locality with the help of the state government. Gradually, the samiti was joined by many more women, and currently, the number of members has exceeded 37 thousand. The Samiti requested the members to save Rs 10 or 20 every month and soon the practice of saving had caught on and many were saving Rs 1,000 a month or more.

According to sources, at present, there are women from 82 villages who are a part of this Samiti and together they have saved about Rs 52 crores that are used to give loans to those in need, start any business or scale them up. It extends credit worth Rs 2 crore a month, has a repayment record of 96 percent, and has no bad debts. Not only that, currently there are 1850 self-help groups in the society. On one hand, the women of the self-help groups produce different things under the idea of "Apna Bazar" and on the other hand, the members of the society buy these products so that there is a balance in production and selling. Currently, the value of all these products is around 88 lakh rupees.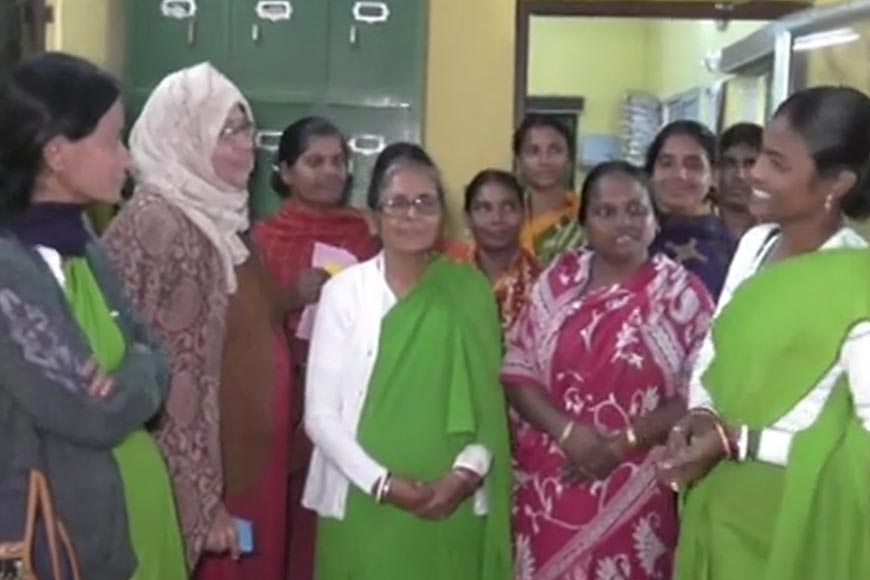 Due to the successful venture of her immense confidence in guiding such a large society, Madhuri Ghosh is known as "Mohammad Yunus of South Bengal." Mohammad Yunus of Bangladesh was awarded the Nobel Peace Prize in 2006 for his Grameen Bank. Madhuri got full support from her husband, Gopal Ghosh, a teacher at Olanpara High Madrasah. The maths and geography teacher has been a silent supporter all along. Madhuri used microcredit to unshackle the women of the village and helped them taste freedom and the outside world.
There are field staff who go around every house in the village and collect their savings, the minimum saving is Rs 10.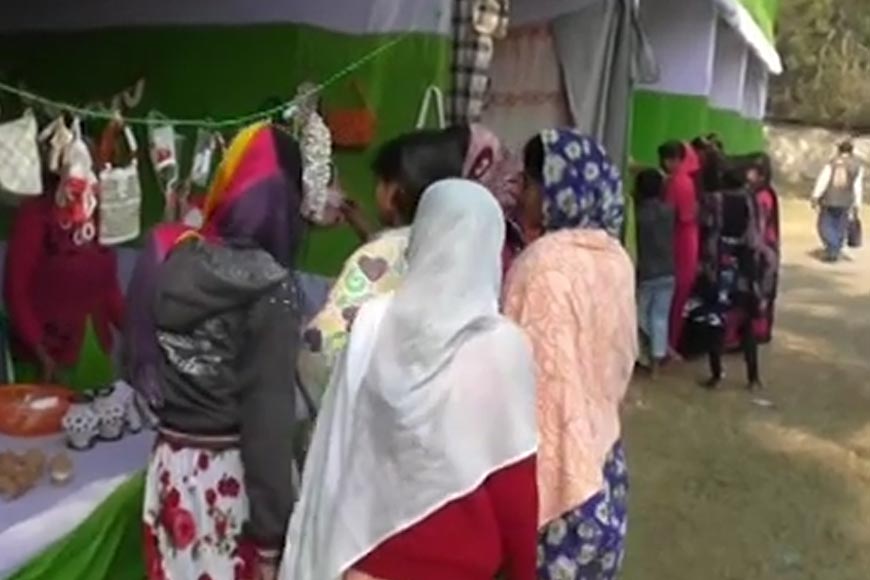 The women of the village are indebted to Madhuri Ghosh who has made it clear that without the help from the women of the village and their constant support, she would have not been able to keep everything together. Women like Madhuri Ghosh show us that when it comes to women, they will give all they have to improve their lives and move towards greater glory. Every family in the village regards Madhuri with respect and love. In our society, where poverty is one of the largest issues that is holding back development, one Madhuri is required to bear the torch high.