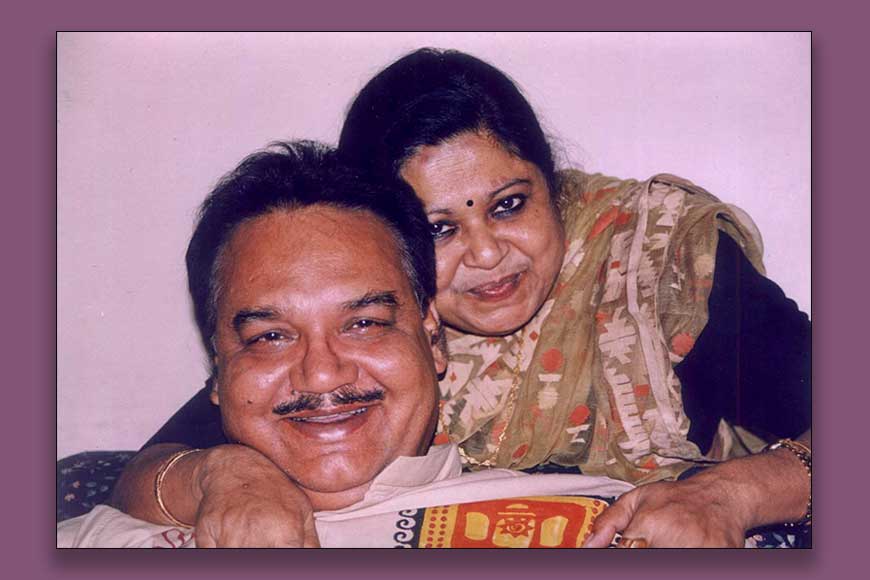 "I have a loyal band of listeners who like my classical vocal but they are mostly elderly people and they do not go around discussing or canvassing for me. Rabindrasangeet, on the other hand, appeals to all sections of the masses, cutting across age and social standing. Naturally, more people listen to my Rabindrasangeet recitals. But I won't say I feel saddened by this. It is actually a lack of knowing an individual.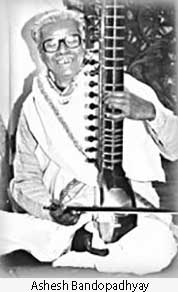 When I came to Viva Bharati as a pupil, Ashesh Bandopadhyay was my guru. He belonged to Bishnupur gharana and was a brilliant classical music maestro. He was not only a superb vocalist but also an equally talented sitar player. I have heard him play the Surbahar and Tabla. He played the Esraj splendidly. I learnt to play the Esraj from him. Rabindranath Tagore had discovered Ashesh-Da's brilliance early and brought him to Santiniketan.
Mohan Singh, the lad who landed in Santiniketan from far off Ludhiana in Punjab, to train in music, is a content man now. He is no longer willing to look back and says he does not have any regret nor any ambition to achieve anything more in life. He feels he is really blessed to get an opportunity to learn from such stalwart gurus like Ashesh Bandopadhyay, Pandit Dhurv Tara Joshi and B.B. Wazalwar. He fondly cherishes his association with these devoted teachers.
In the initial years, after Singh arrived in Santiniketan and began his classes in Sangeet Bhavan, he did not know a word in Bengali but that was not an impediment when he attended but he did have acute problem interacting with his classmates and friends. He usually expressed himself in Hindi or English. There were only six students in Singh's class, five girls and he was the sole male student. In those days, boys and girls used to be segregated and most of the classes were held separately. Mohan did his class alone and the girls attended their classes in a group, but when they had their classes together, Singh had trouble communicating.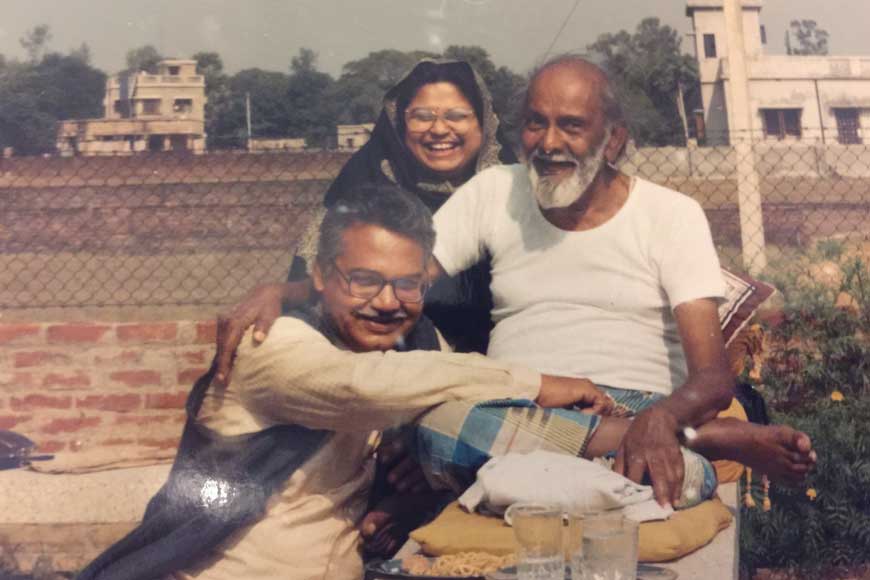 Pandit Dhurv Tara Joshi and Mohan Singh
Among those five girls was Suchismita Gupta, a Bengali was his classmate. She was lovingly called by her pet name, Sumu. Singh knew it was imperative for him to learn the language if he was to stay and study in Rabindranath's Santiniketan. He was ashamed of his inadequacy and contemplated ways to learn the language when Suchismita came to him and gifted him a copy of Sahaj Path. She threatened they would boycott him and discontinue their interaction with him if he did not take steps to learn Bengali.
Singh promised to take up the challenge and learn the language but he asked Sumu to first give him a book containing the Bengali alphabets. In his own words: 'As I delved into the book of alphabets, I realized the letters were similar to Hindi script and I picked them up instantly. A week later, I read out the entire content of Sahaj Path to Sumu and my life-long love affair with the Bengali language thus began.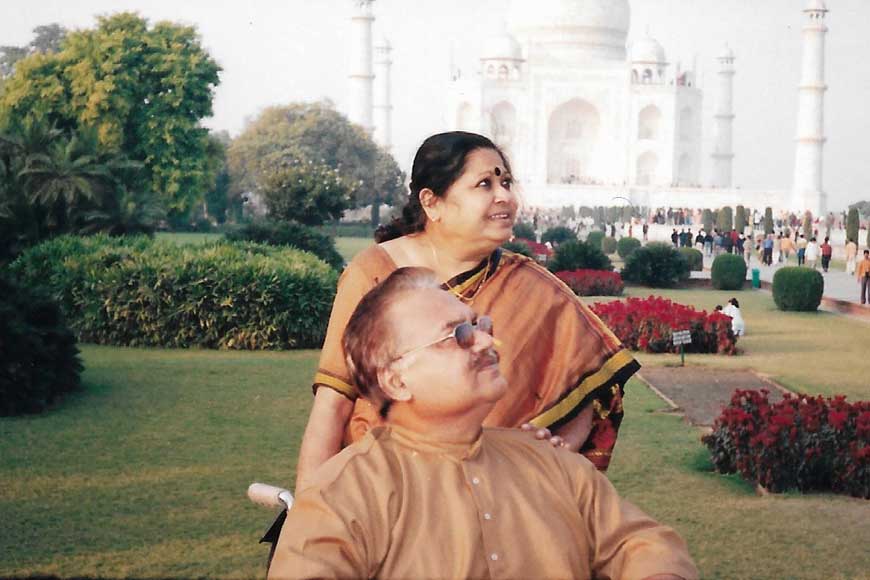 Suchismita and Mohan Singh
Suchismita left for her heavenly abode years ago. It was she who taught him Bengali and discovered the various facets of this introvert youth. Their love affair transcended the physical boundaries of Santiniketan's red laterite soil paths, the vast deserted fields, the tree-lined avenues, Sonajhuri, Lalbandh… washed by the soft rays of the full moon… into oblivion. Rabindranath had written in a poem, "Jabar diney ei kothati bolay jeno jaai/ Ja dekhechi, jaa peyechhi, tulona taar naai/ Ei jyoti samudra majhe Je shatadal padma raaje/ Taari modhu paan korechhi, dhanya aami taai (On the day of my departure, I want to proclaim/ Whatever I have witnessed, whatever I have received/ Is an immense gift that cannot be compared with anything/ Amid this vast ocean of enlightenment/ The lotus that reigns in the midst, I have had the opportunity to suck the nectar of life from it and hence a thousand times blessed am I.) .
There is the vast chasm between what we see and what we achieve in this life and loved ones like Sumu remain ensconced within forever.
Transcribed from an original interview of Mohan Singh Khangura taken by Arpita Chatterjee