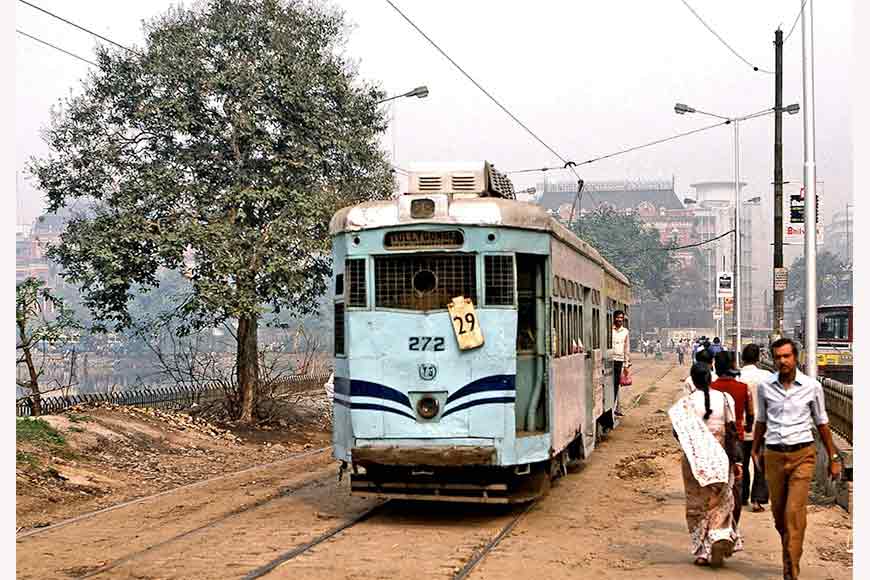 Slow-moving, financially unviable, waste of space. In a nutshell, that is how most modern Kolkatans have been conditioned to view trams. Why 'conditioned'? Well the popular perception of trams in Kolkata has been shaped by the policies of successive governments, but primarily those of the Left Front government in the early 1990s.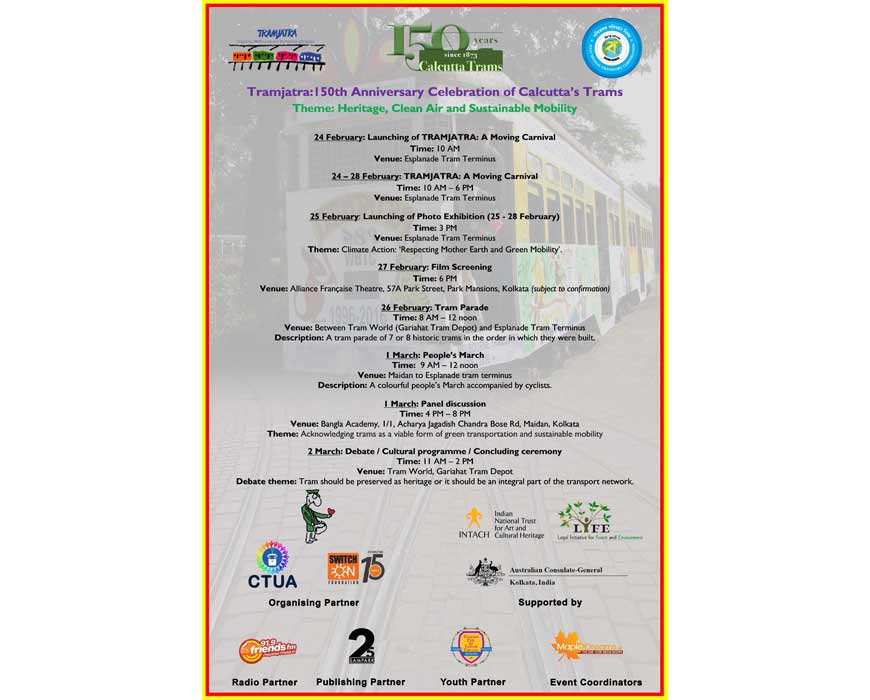 Unfortunately, those policies have largely been carried forward by the current government, with the result that 150 years after the first trams began operating in the city, Kolkata's trams are more vulnerable than ever, with just two routes now operational.
Since 2018, one organisation has been fighting to reverse the conditioning – the Calcutta Tram Users Association (CTUA), a citizens' initiative formed to save the city's rapidly vanishing trams. And members are gearing up for Tramjatra 2023, a week-long celebration to be inaugurated at Esplanade Tram Depot at 10.00 am tomorrow, February 24, to mark 150 years of trams in Kolkata, highlighting the themes of "heritage, clean air and green mobility" according to a statement by CTUA.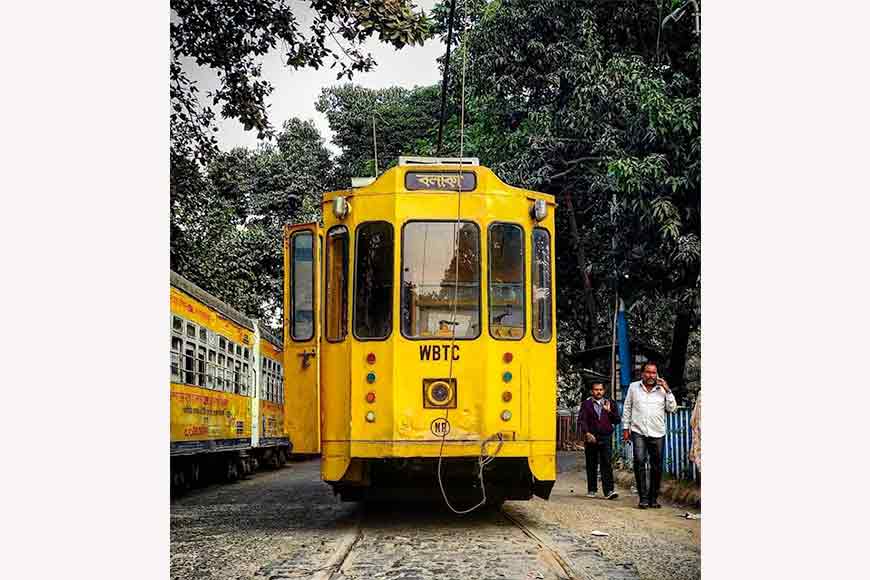 Launched in 1996, Tramjatra is an annual tram carnival hosted jointly by enthusiasts from Melbourne and Kolkata. At the time of its launch, Kolkata was still home to about two dozen tram routes. "One of our regular participants is Melbourne trammie Roberto D'Andrea, who will be present this year too," says Madhusree Mukherjee of Maple Dreams LLP and event coordinator, Tramjatra 2023. D'Andrea is a familiar name to many in this city, thanks to his earlier widely publicised efforts on behalf of Kolkata trams.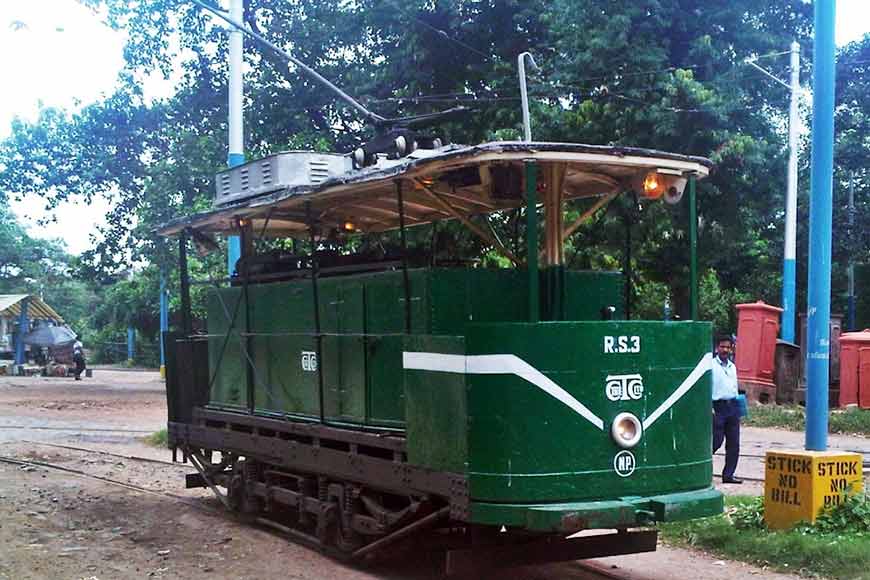 During an earlier conversation, Dr Debashis Bhattacharyya, the current president of CTUA, had pointed out why most of our notions about trams are unfounded in reality. "Trams require the least maintenance and last the longest among all forms of transport. An average tramcar will serve you for 50-70 years. They also have the lowest running costs, actually help in the decongestion of roads, and are the least prone to accidents. Had they not been economically viable, they wouldn't have been making a comeback in various parts of the world."
Which ought to give us pause for thought. If major international cities such as San Diego (USA), Bordeaux (France), and Melbourne (Australia) are actually increasing the area covered by trams, why is Kolkata – with Asia's oldest operating tramway – not following suit? As Dr Bhattacharyya said, "I saw trams in San Diego with five or six coaches, and even people with cars prefer them. Just one such tram would become a substitute for 1,000 cars, leading to a lack of congestion."

In the early 1990s, the Left Front government began dismantling Kolkata's tramways, introducing state buses in their place. Kolkata has the oldest electric tramway in India, in operation since 1902, though it was in 1873 that the country's first horse-drawn trams ran between Sealdah and Armenian Ghat Street, a distance of approximately four km.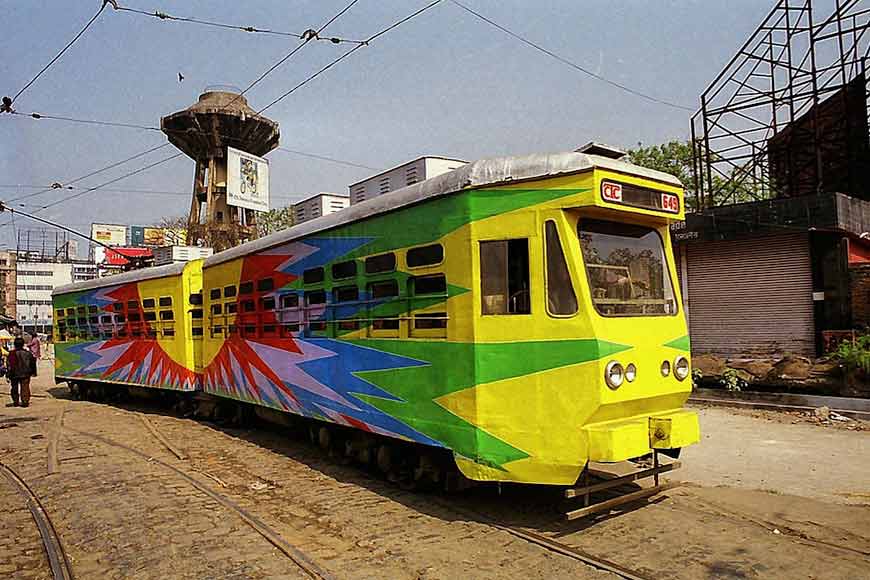 As for those who believe trams are slow moving vehicles, consider this: Belgium runs a unique Coastal Tram, regarded as the world's longest tram route at 67 km, with 68 stops. The tram can reach a speed of up to 78 kmph, which also makes it one of the fastest in the world, taking 2 hours and 21 minutes to travel the entire route on a fully electrified track.
How many of us travel through the city at that speed? On how many roads can we go beyond 35 kmph at most? On a dedicated track, a tramcar could easily outpace a bus or even a car.
But most of Kolkata's dedicated tracks have long disappeared, and once again, it was the Left Front government's decision to integrate tramlines with roads, resulting in congestion. "How is it fair to first create the congestion, and then to blame trams for it?" asks Mukherjee.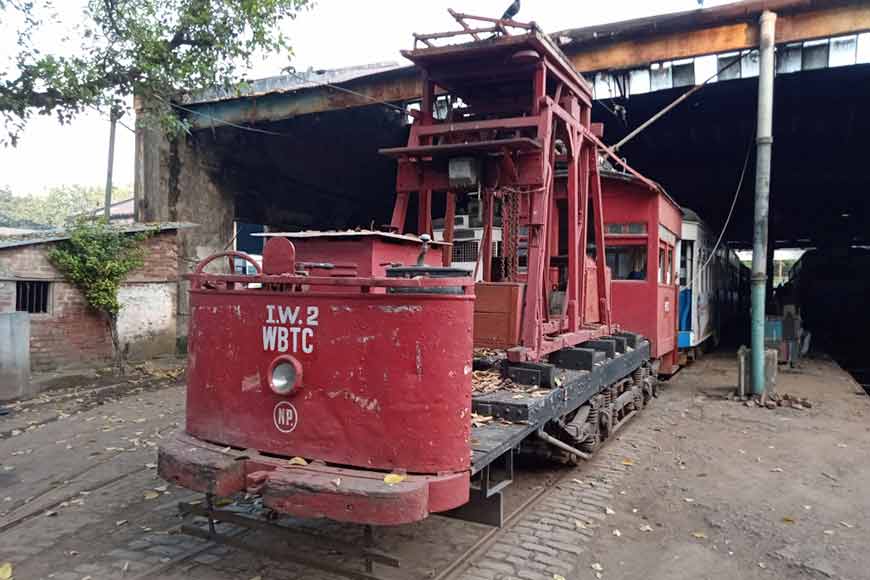 This year, among the dignitaries present at the inauguration of Tramjatra will be West Bengal Minister of Transport Snehasis Chakraborty and Rajanvir Singh Kapur IAS, the MD of West Bengal Transport Corporation.
"If we have to save trams, government participation is a must, in my opinion. We want to help people regain their pride in trams. The carnival is not a protest, it is an invitation to more people to use trams. Just think, a single tram can replace 75-100 cars. How much congestion can that avoid? We have been told that Kolkata trams can run at a speed of 40 kmph, and if tram tracks were used as dividers as they used to be, how many cars can they replace?" asks Mukherjee.
With that thought in mind, perhaps a visit to Esplanade Tram Depot tomorrow would be in order?