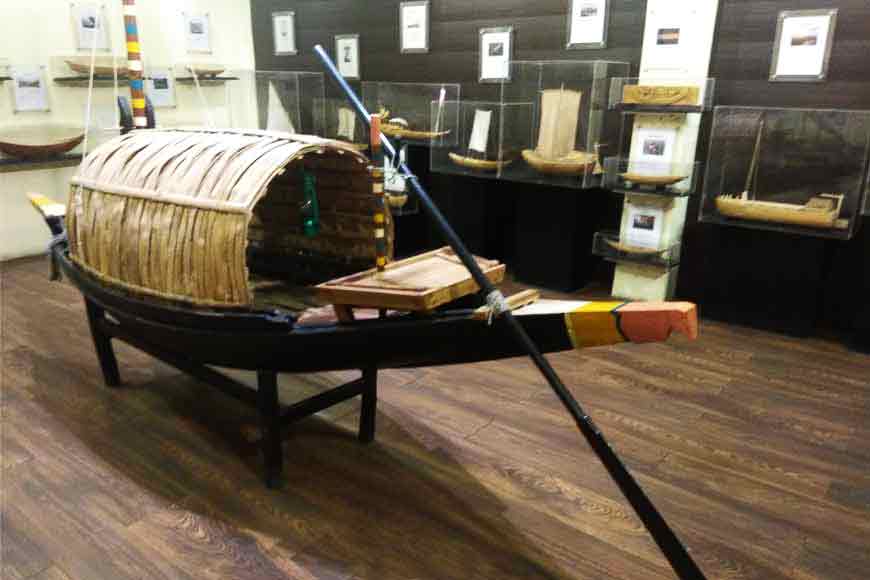 Hawa lagey gaaner paley / Majhi amaar bosho haaley (The breeze makes the song-sails flutter / O boatman, be on the radar). None other than Rabindranath Tagore felt the charm of being on a boat for days, sailing on a river. His annual boat trips to Silaidaha in Bangladesh, spending days on a moored or sailing boat on the Padma, made him express subtly a melancholy associated with rivers and boats in many of his writings. River Padma is a distant dream today for many of us and so is the Hooghly or Ganga, thanks to our hectic life and geographical boundaries. But that doesn't take away our yearning to be with the flowing river atop a solitary boat! To satisfy that need to be close to your dream sails, you can always drop in at the Boat Museum of Kolkata, a rare and hidden gem, at Ambedkar Bhavan in Salt Lake.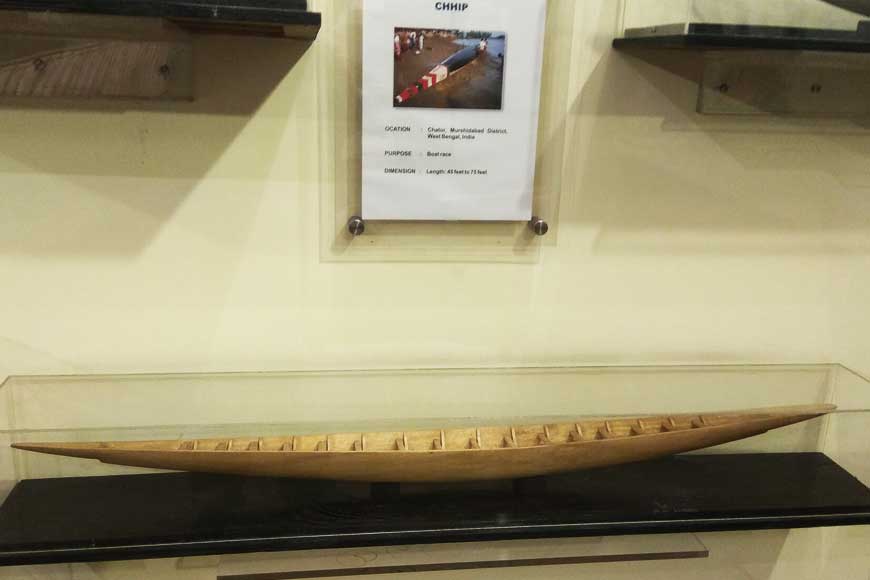 Chhip
Several ancient texts have mentioned Bengal as the 'Land of Maritime Valour.' A significant portion of this land's history and heritage is centred on boats and rivers. From music to folklores to paintings, boats have always been a principal subject through passage of time. And you can be a part of that 'lost time,' while visiting this museum. Entering the building, you are almost immediately greeted to a life-size boat with a lantern hanging from its bulging roof in a colourful sway. The whole room is adorned with varieties of miniature boat models displayed in comely lighting. From fishing boats to cargo ships to 'promod toroni' (boats used by zamindars and nawabs for their leisure travels) to passenger ferries --- a wide range will make you realise how once upon a time boats were a part and parcel of Bengal's rural life.
Feal-Chara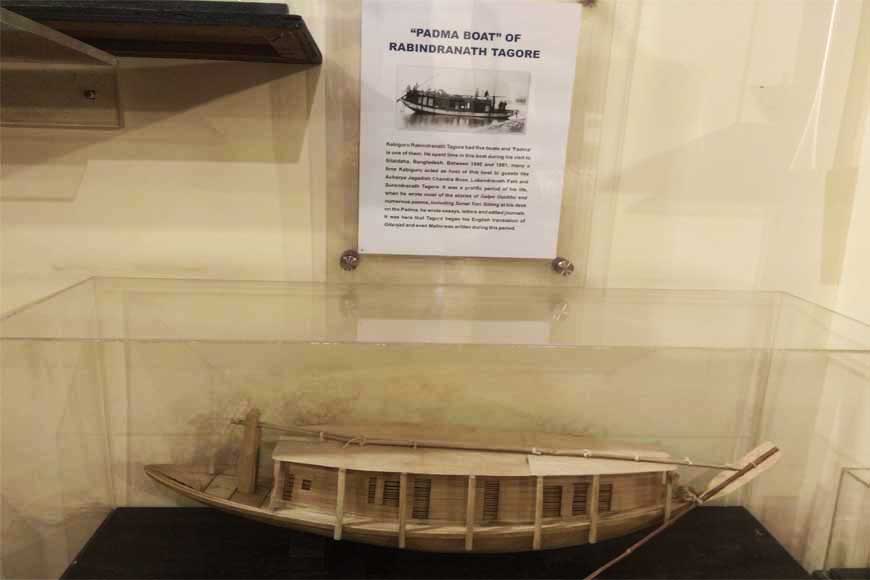 Padma Boat
Boats also tell silent stories. Take for example the famous 'Padma Boat' of Rabindranath Tagore, the one on which he spent a lot of time between 1890-91. This is the boat that was probably witness to days when Tagore created words, weaving them to some of the most emotional poems or wrote letters to his near and dear ones. Nothing but the quiet splash of the oars, songs of Muslim boatmen and the boat itself gave him company. Another important model on display in this museum is the 'Kheya Nouka' or simply 'Kheya,' one of the most popular boats of Bengal, often seen ferrying passengers and goods. While the sleek 'Chhip Nouka', that can reach a length of 75 feet, is still used for boat races during local festivals, particularly in districts of Murshidabad. The 'Moor-Punkee' or 'Mayur-Pankhi' was an exclusive boat meant only for the elite. It got its name from the design of its hull, that resembles a peacock's neck. The museum has a rare etching of a Mayur Pankhi by French artist F.B. Solvyns.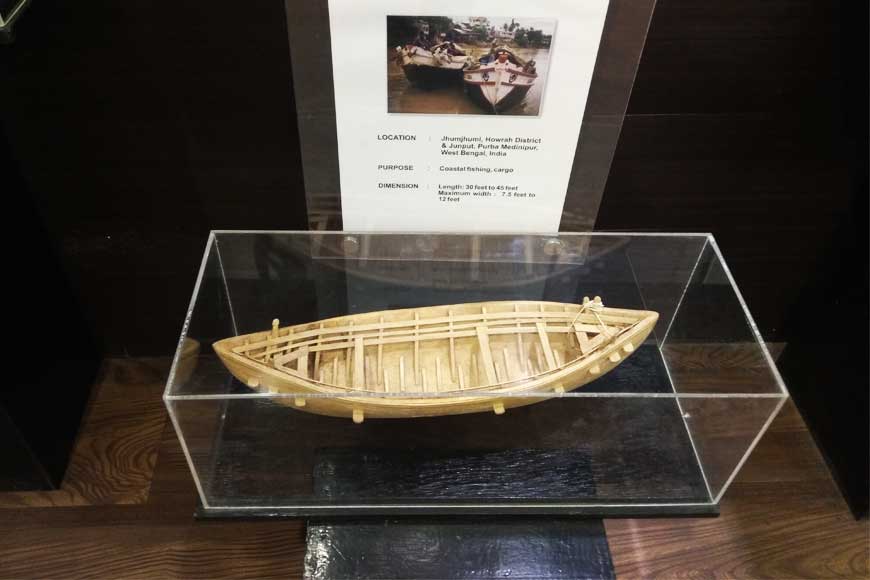 Pansi
Top craftsmen from Dinajpur worked day and night to create the exact simulation of the models. The whole project was supported by the Backward Classes Welfare Department of West Bengal Government. If you are interested to drown yourself in the world of boats, do not forget to drop in at Kolkata's Boat Museum.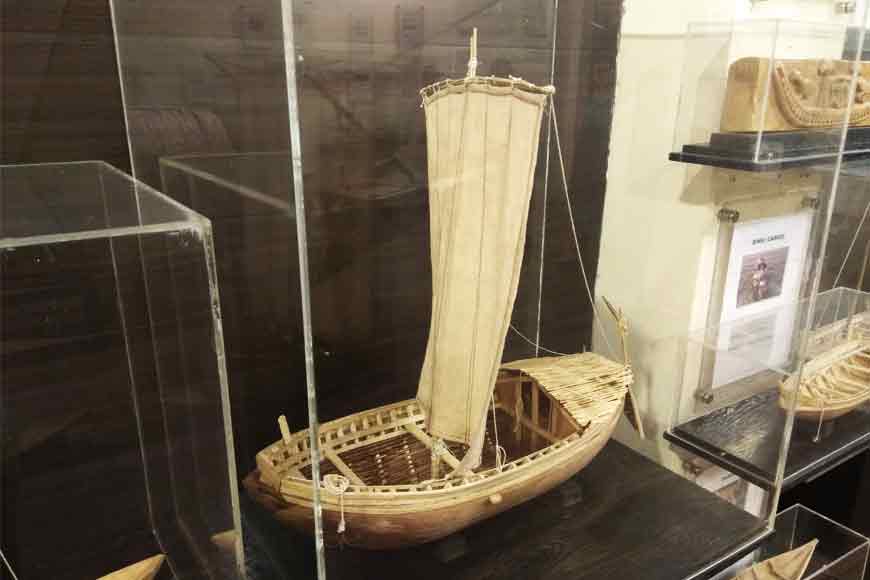 Pinnace