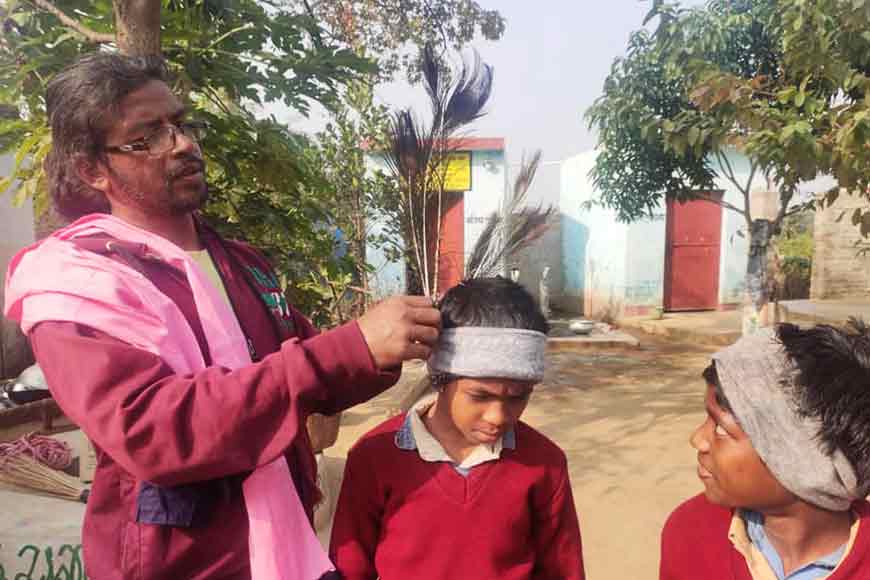 We have all heard of Dasarath Manjhi – The Mountain Man, who carved a path through a hillock to shorten the travel route from his remote village. Even a movie was made on him. But how many of us know of Naren Hansda, the folk singer from Purulia, who transformed a barren tract of land atop a hillock into a blossoming forests for a bunch of orphan students? He carved a similar path like Manjhi through a hillock and built a school for his 'children.'
Hansda is from remote Ayodhya Hills of Purulia, which was once a barren tribal belt, not just remote but impoverished. Today, one comes across lush green forests of banyan, neem, teak, palm and peepul that dot the southern end of the Ajodhya Hills which were barren even a decade back. The wilderness and social backwardness of the area had always rocked the consciousness of Hansda. While speaking to GB, he said: "The greenery of the village, which looks so bright today, is actually dark from within. With very little ray of education touching the lives of the tribals, lack of vocational training, superstitions abound, ruling the society and scarcity of jobs, make life difficult in this area.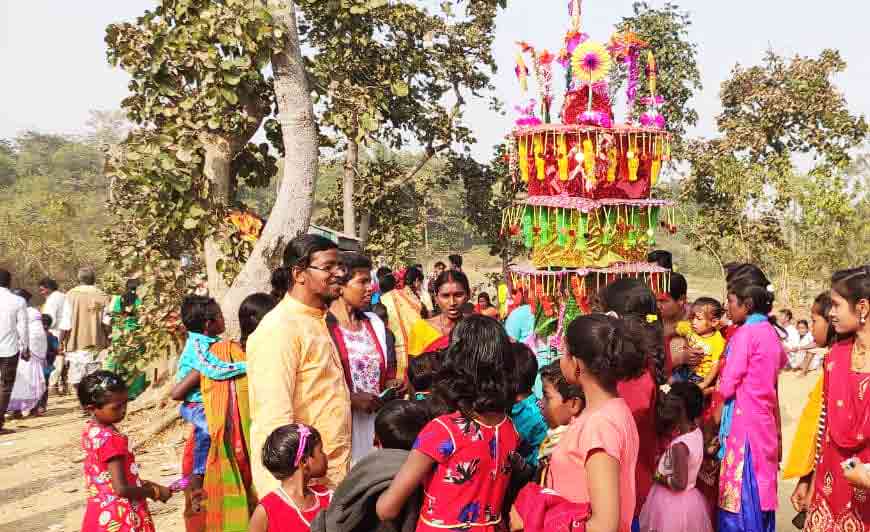 Born and brought up in Jahajpur village of Purulia, Hansda, now 47, quit studies and left home in 2012 for his first love – music. His community, the Santhals, are members of the scheduled tribe, largely concentrated in Jharkhand, Bihar, Tripura, Odisha and West Bengal. He chose to start his work from Bhalidungri, a name that Naren Hansda himself lovingly gave to this remote area. It is about 30 kilometers inside Arsha of Purulia district and is a complete barren tract. "I had initiated an afforestation drive with the help of orphaned children to revive the area's natural ecosystem. Today, many species of birds and animals have returned for shelter to the new forest around Bhalidungri," adds Hansda.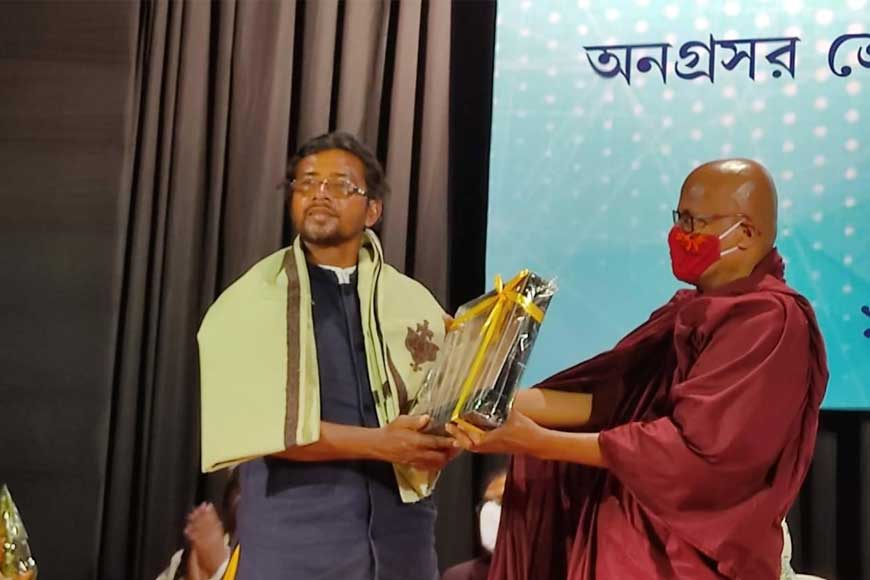 A place which was forbidden for ages in fear of ghosts and evil spirits, today is a blessing to the locals. For Hansda, it is a dream come true. Recipient of Sidhu Kanu Smriti Award in 2021, given by Anagrasar Shreni Kalyan O Adivasi Unnayan Adhikar, West Bengal, Hansda has been acknowledged by various NGOs and the government for his social work. The school he established around four years back is known as Sidho Kanho Mission School. Apart from formal education, vocational training in music and performing arts are also given to develop skills of local boys and girls, so that they can earn a livelihood in future. But the most important mission of Hansda and the school is to weed off superstitions such as child marriage, witchcraft, etc. from the life of the Adivasis.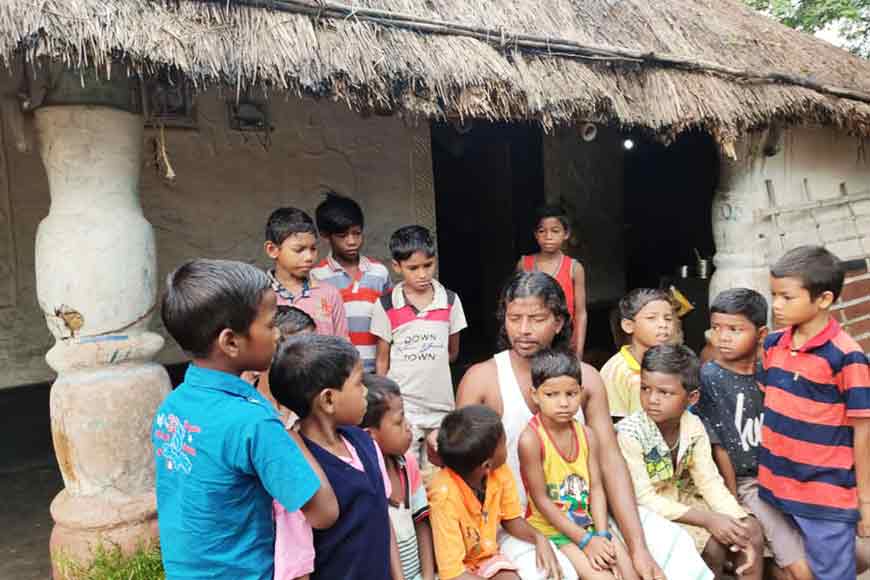 Every morning he and his five-member team along with the children aged between 5-10, get up early to execute Mission Green. They carry a litre of water each, walk up to the hilltop about half a kilometre away and water the saplings planted the previous day before putting a new one into the soil. Today, he provides shelter to around 30 orphaned children from the Santhali community and over 130 students are provided free education in Bengali and Santhali medium. The children are also involved in the tree plantation drive. The orphans are looked after by him and Sidho Kanho Mission.

Hansda adopted a unique method for generating awareness among the tribals. He applied local resources as well as natural resources to spread the message of saving plants. They tie placards with slogans written at various locations to catch the attention of the passersby. Some interesting slogans read – Gach Bachao (save the trees), Gach Banchele Paribesh Bachbe, Paribesh Banchle Manus Bachbe (if the trees survive, the environment will survive; and if environment survives, people will survive); Ekdin Gacher Phal Kheye Manus Benche Chilo, Tai Sobai Gach Lagoa (once upon a time, people survived by eating fruits of the tree, so everyone should plant a tree).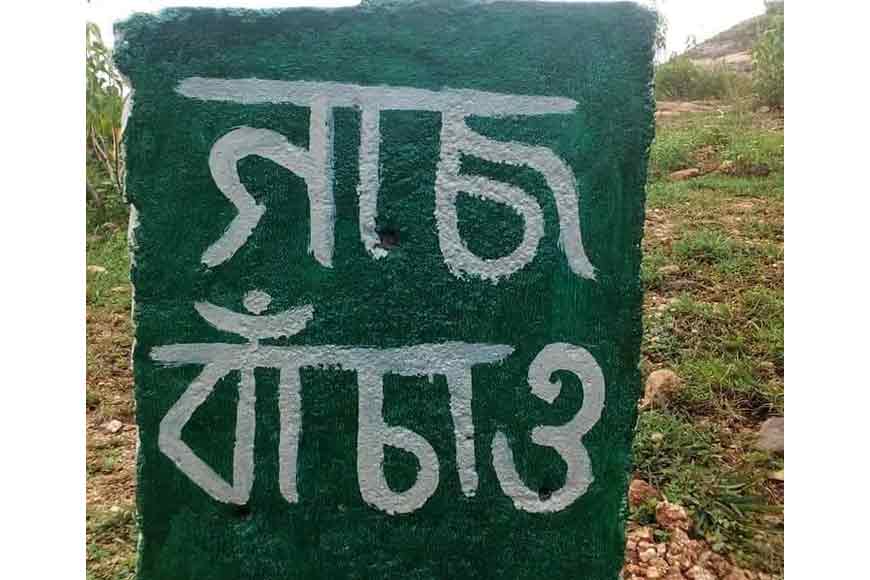 Hansa is a proud man today. "I am happy that parents and students share the onus of protecting the trees. They monitor the forest from time-to-time," he says. The Forest Range Officer deputed at Arsha Range Purulia Division confirms Hansda's claim. "The team led by Naren has covered around 3-hectare of our forest land. They have planted several local species. More important than plantation is how to protect the saplings. That's what they have been doing too relentlessly ensuring the saplings grow into trees," said the officer, requesting anonymity.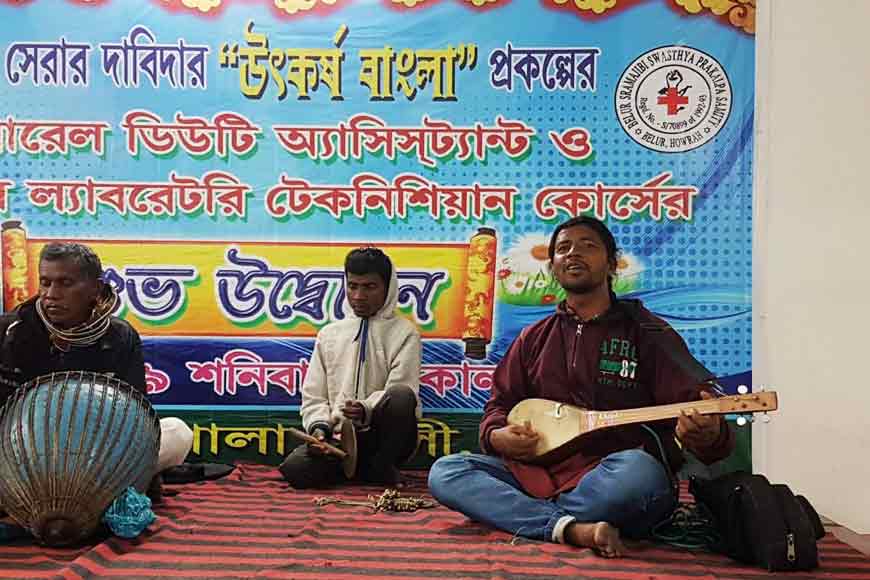 For several years, Hansda went from village to village, performing songs. He sings Jhumur Gaan and has staged numerous musical concerts at Jharkhand, Delhi, Bihar, Bengal, Punjab and Maharashtra which brought him name and fame. He has over 100 folk songs in his collection and now lends his voice for a purpose. Hansda's prime objective is to collect funds for his Sidho Kanho Mission, named after heroes of Santhal Revolution, Sidho Murmu and Kanho Murmu. It was the first ever tribal battle against the British for independent India.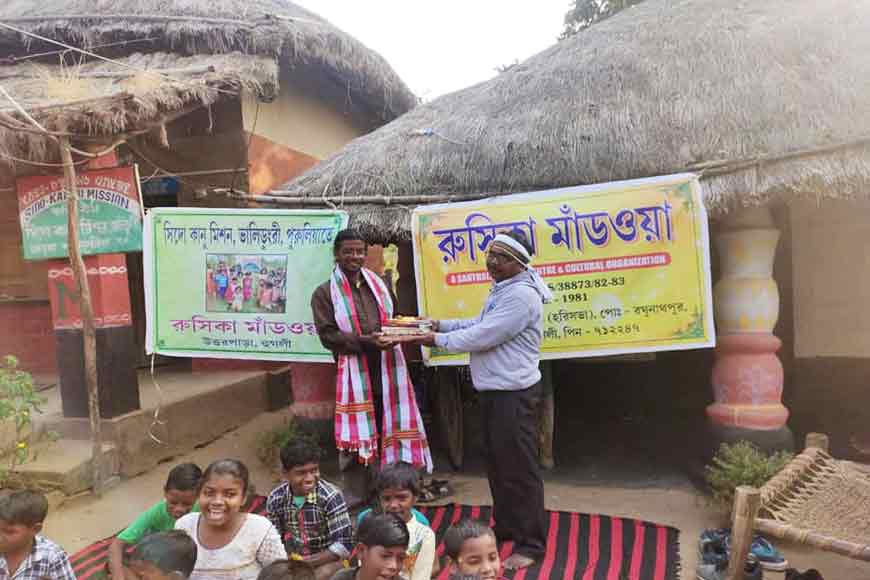 "I try to instill in them a sense of pride, With all these values and such a different education system, one-day, Sidho-Kanho Mission will address the world platform and prove why our Santhal culture is one of the most scientific and logical cultures of the world," says Naren Hansda with a lot of hope. We too hope he and his 'children' succeed in what they do.