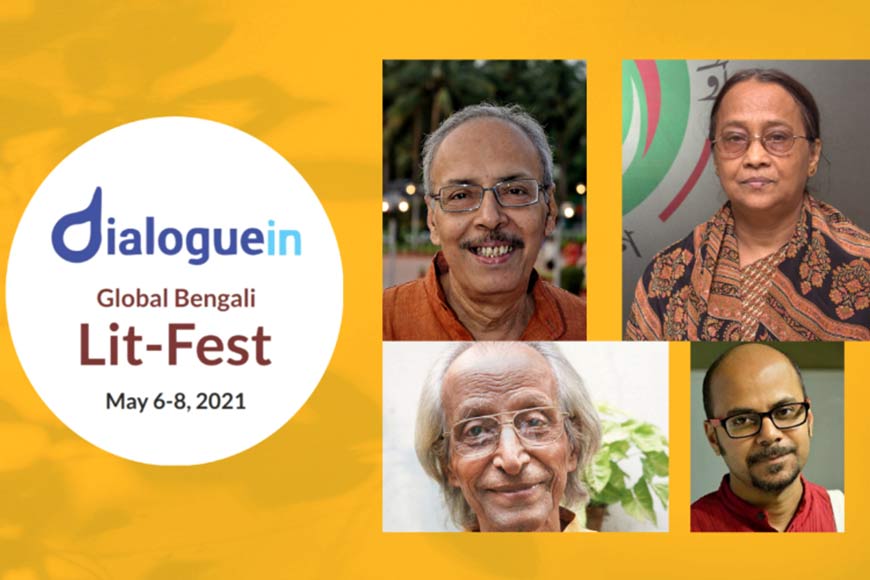 PThe Indian knowledge-based social media platform Dialoguein is a relative newcomer to the digital world. And yet, it is already preparing to launch its first virtual international event, the 'Dialoguein Global Bengali Lit-Fest', supported by Bongodorshon.com and The Bengal Store, from May 6-8, featuring more than 50 prominent and promising Bengali writers, poets, and essayists, discussing various aspects of Bengali literature across 21 sessions.
The online literature festival will host delegates from Bangladesh, England, United States of America, Canada, France, Nigeria, and the Netherlands, apart from India.
According to Dialoguein founder Pinaki Ganguly, the platform is an attempt to promote creative and meaningful dialogue in the digital and social media space, where the 'filter bubbles' and echo chambers created by artificial intelligence further divide the world instead of connecting it, and curtail freedoms in the guise of offering us a choice.
Dialoguein, says Pinaki, will encourage participants to share responsible thoughts and ideas with others so that they may be improved and developed. Deserving contributors will gather reward points and actually earn money, too, he adds.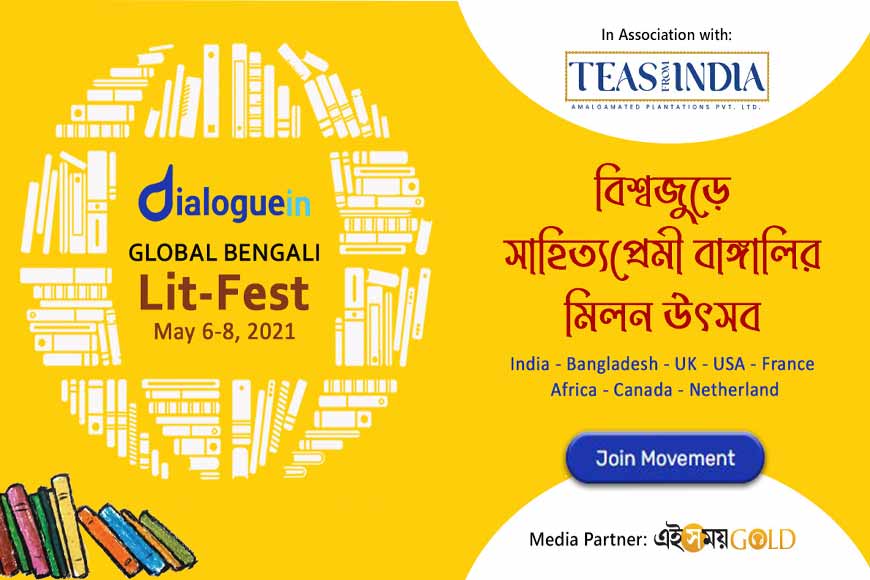 Among the issues up for discussion at the 'Global Bengali Lit-Fest' are the future of Bengli literature and the evolution of the language in the Internet era; poetry of the two Bengals; feminism in Bengali literature; the language of revolution; Rabindranath Tagore from a generational perspective; the language of advertising in Bengali; little magazines vis-a-vis social media; and new conversations around verb-based semantics.

In an effort to boost new writings in Bangla, Dialoguein will use the Global Bengali Lit-Fest to offer new writers a chance to attract the attention of established literary giants, by participating in a short story, essay, and poetry contest. The prize money and a chance to be published are added incentives for the winner. All those wishing to register for the literary festival must do so either by clicking on www.dialoguein.com/join-movement or by downloading the dialoguein app from Google Playstore.
Among the highly distinguished participants will be Dr Pabitra Sarkar, Sirsendu Mukhopadhyay, Sanjib Chattopadhyay, Srijato, Sayed Hasmat Jalal, Avik Majumdar, Subodh Sarkar, Selina Hossain, Tridib Chattopadhyay, Biplab Dasgupta, Shamim Azad, Abdul Gaffar Chaudhuri, Saifulla Mahmud Dulal, Mandakranta Sen, Chayan Khairul Habib, Narayan Chandra Das, Nilanjan Chatterjee, Rabi Chakraborty, Debotosh Das, Souvik Mishra, Sutirtha Das, Habibullah Shirazi, and many others.
Widely renowned Bangladeshi writer Selina Hossain says, "I congratulate the organisers on this event. The special importance given to Bangladeshi writers by a literary festival in India gives me great joy."
Tridib Chattopadhyay, author and one of the principal organisers of the Kolkata Book Fair, adds, "The attempt to use an online platform to promote Bengali literature in these pandemic times is a unique and sincere initiative. I am with them in spirit."
In a special message, Bangladesh-born British bilingual poet, storyteller and writer Shamim Azad has written, "The future is uncertain and filled with sorrow. In these times, our only ray of light is our togetherness. Since that cannot happen physically, our one hope is the Internet. Which is what this huge three-day event seeks to use. May the effort be successful, and bring about good."
Register for the literary festival by clicking on www.dialoguein.com/join-movement or downloading the dialoguein app from Google Playstore