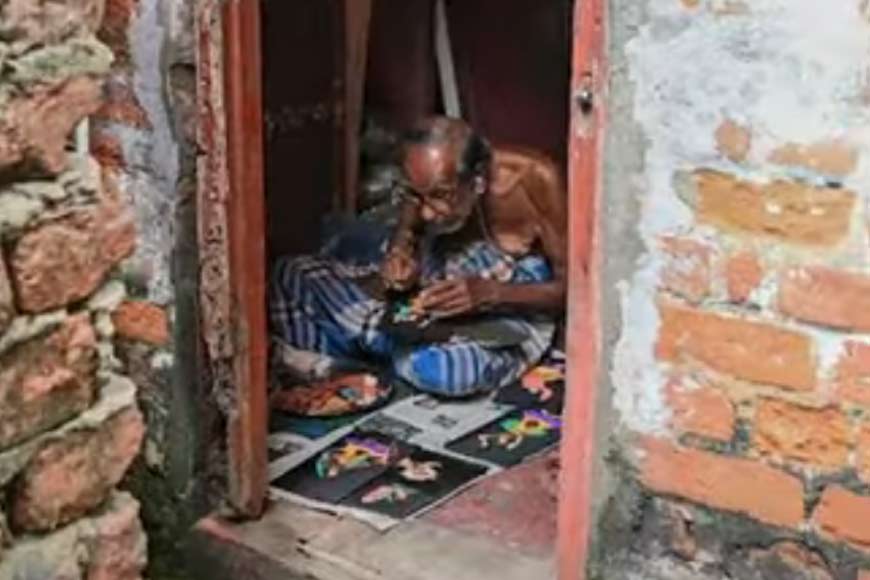 Sunil Pal, a self-taught artist -Image : X(Twitter)
Pedestrians walking down the busy footpath in front of Axis Bank, Golpark branch in South Kolkata, have often encountered an old man stooping over a small canvas, his withered hand busy drawing or painting deftly. A few paintings and hand-painted vases are displayed in front of him on the walkway. The invisibility of poverty protects him from unwarranted interference and he works peacefully for hours at a stretch. Sometimes a few curious onlookers do crowd in front of him to witness the vibrant impact of his brush strokes but he hardly lifts his head. He is octogenarian artist Sunil Pal who has been selling paintings and hand-painted vases at Golpark for the past few years. His hard of hearing and his poor eyesight often impede his work yet, as they say, the show must go on and so does Pal. Art is his sole weapon for survival at the dusk of life.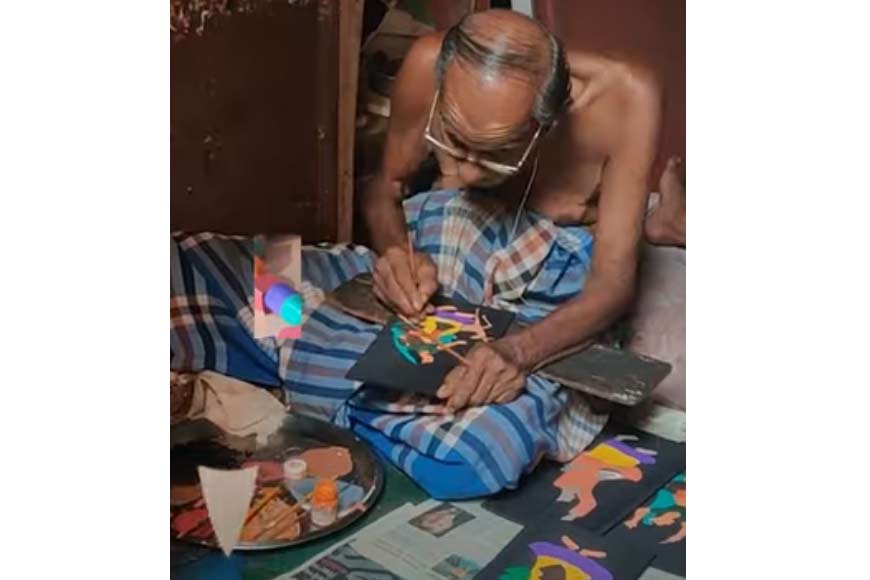 Image : X(Twitter)
The Internet generation first noticed him in 2020 post-Covid-19 after the first phase of lockdown was lifted. Enthusiastic social media influencers introduced Pal and his paintings on social media. There was a deluge of responses from social media users. People shared his information on popular networking sites like WhatsApp, Facebook and Twitter and many wanted to buy his affordable paintings and help him financially. Some volunteered to create a webpage for Pal, others suggested opening an online store for him or uploading his creations on online shopping sites.
However, fame in social media is a brief fling that disappears like a bubble as soon as it forms. Pal remained indifferent to all the adulation and fame and continued his daily struggle to eke out a living and make ends end. It has been three years since the pandemic and Pal's lot has not undergone any transformation. He continues to sit at the same spot and sell his wares to a handful of people who stop over to buy from him.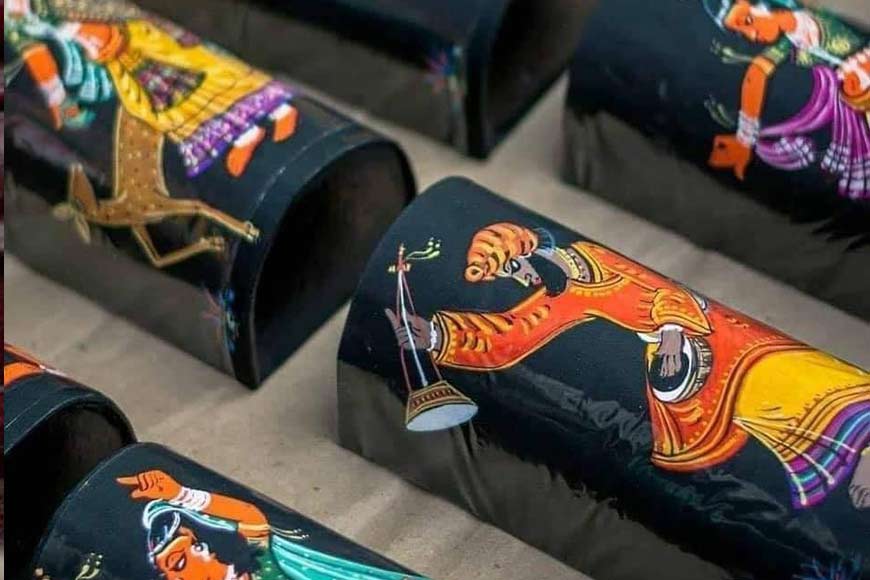 Image : X(Twitter)
Pal is a self-taught artist who picked up the finer aspects of paintings from a street artist in Manicktala years ago. He once spotted an artist working on the footpath and was amazed at the deftness of the artist. Pal sat next to him, transfixed, observing him scrupulously for hours on end. He never asked the man to teach him nor did the nameless artist ever offer to coach him. He learned the man painted on Bhadua silk cloth and when Pal started painting, he delineated his works on Bhadua silk. He still uses black Bhadua silk to cover hard pitch boards and paints on them. He uses poster colours mixed with white acrylic paint. Pal depicts Indian traditional motifs in his works inspired by flora and fauna, sculptures of deities, folklores, musicians and dancers in traditional Indian attire.
Pal's paintings come in two sizes — small and large. The smaller ones are priced below Rs 100 while the larger ones range between Rs 150 and 180. His hand-painted flower vases are also highly affordable and cost below Rs 100. He has been adding more items to his wares and only a few months ago, he started painting on clay dhoop-danis (incense stick stands) and sell them. He buys the stands from the potter in bulk and paints on them. The price factor is definitely a big draw here. These days when everyone is busy making a killing from business, Pal seems like a conundrum, a mismatch who refuses to hike the prices of his creations. When he is asked to explain his indifference, he is cryptic and says people will not buy if the prices are steep. Besides, he wants his creations to be affordable to all. He fixes the price a little higher than the cost price and when people admire and buy his works, he feels content and happy.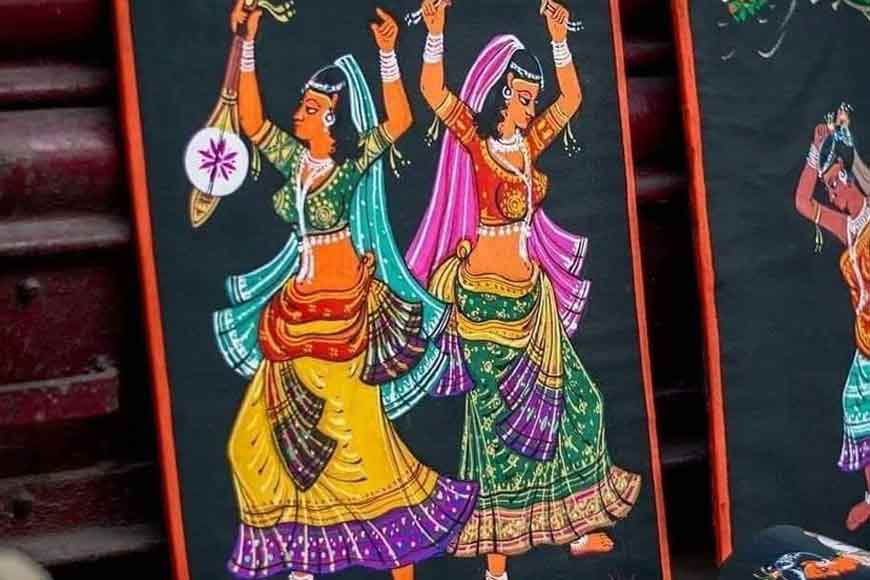 Image : X(Twitter)
The octogenarian lives in a tiny room with his differently-abled son in a narrow alley near Blackquire Square Park in Darjipara, North Kolkata. He lost his wife a few years ago and since then he has been his son's caregiver as well. Pal has been living in north Kolkata all his life and knows the area like the back of his hand. He has witnessed the cityscape changing over the decades and with it, its inhabitants. In his youth, he worked as an usher at Chhabighar theatre on Mahatma Gandhi Road and it pains him when the single-screen theatres are downing their shutters one by one.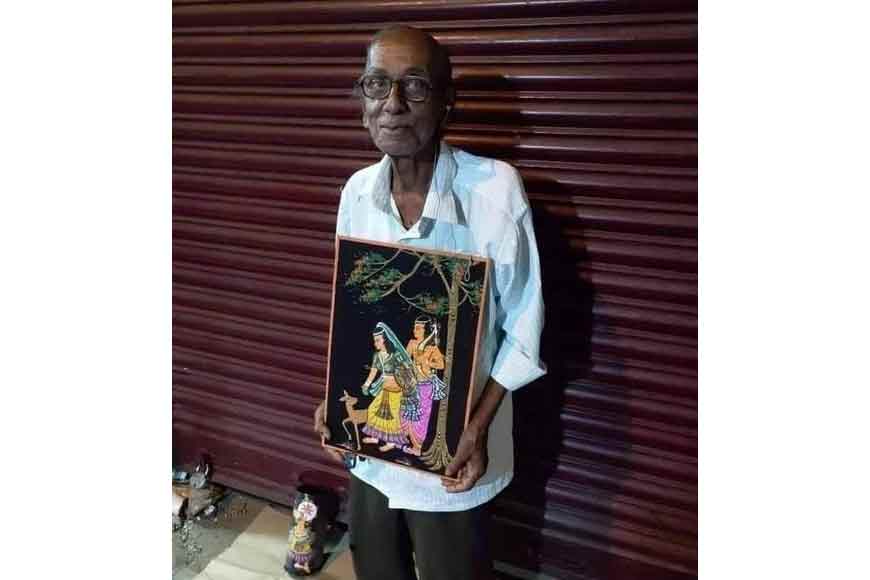 Sunil Pal sells his paintings and hand-painted vases at Golpark, Kolkata (Image : Facebook)
Pal's demands are few. He just wants enough to feed himself and his son. His two other sons who live in the Girish Park area in north Kolkata, are both well-educated and prosperous, but they have washed their hands off their brother and father. Another son passed away recently. Each day Pal sets up his makeshift shop on the footpath and waits patiently for prospective customers. There are days when none of his works sell and then there are days when he manages to sell quite a few of them and that gives him the impetus to continue. The man with the indomitable spirit continues his daily struggle for survival with his head held high. He typifies the seagull, the eternal symbol of hope.