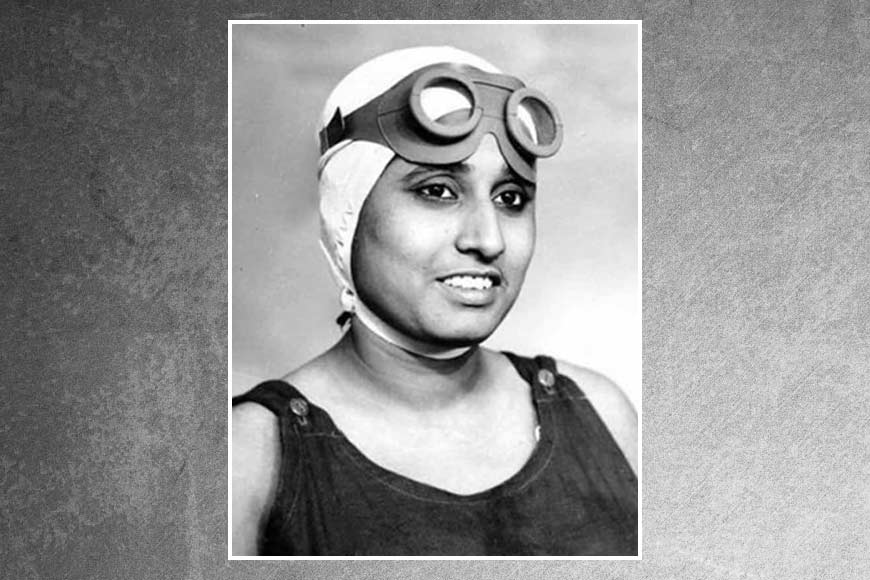 July 1952, Helsinki, exactly 70 years ago. The capital of Finland was playing host to the 15th Summer Olympics, and the Indian contingent included only four women - swimmer Dolly Nazir, athletes Nilima Ghose and Mary D'Souza Sequiera, and a second swimmer who should more properly be described as a girl. Her name was Arati Saha, and she was precisely 11 years, 10 months and 305 days old. Till date, she remains the youngest Indian Olympian, and as the Olympics website puts it, "It is a record which…looks unlikely to be broken in the foreseeable future.
As she rightfully gained more fame in September 1959 as the first Asian woman to swim across the English Channel, Arati's Olympic debut was probably overshadowed by her other, more significant, achievements. Nonetheless, the memory of a barely 12-year-old taking on swimmers nearly twice her age and strength, though she failed to make it to the medal round, is probably what has prompted the Olympics website to point out: "India has produced several sporting prodigies over the years. The likes of Abhinav Bindra, P.T. Usha, P.V. Sindhu, Manu Bhaker and Saurabh Chaudhary… shot to fame with spectacular feats even before crossing their teens. However, Indian swimmer Arati Saha stands out even in that illustrious list of prodigies."
But then, the girl always was a prodigy. Introduced to swimming at the age of four, when she would accompany her uncle for a bath to Champatala Ghat in Bagbazar, she won her first swimming competition just a year later. Having noticed his daughter's talent, her father Panchugopal had enrolled the child at Hatkhola Swimming Club, where she won the gold in the 100 m freestyle at a local competition in 1946.
In later life, Arati would become known primarily as a long-distance swimmer, reaching the pinnacle of her career when she swam for 16 hours and 20 minutes from Cape Gris Nez in France to Sandgate in England, battling tough waves for most of the 68-kilometre distance. Her momentous feat has been widely written and spoken about, though perhaps not enough in recent times. At the time, however, she became the darling of the nation, feted by everyone ranging from Prime Minister Jawaharlal Nehru to her local sports association in Kolkata.
Tied to this is yet another first which Arati notched up - in 1960, at just 20, she became the first Indian woman sportsperson to receive the Padma Shri. The previous year, she had completed her graduation from City College, and married her manager and the man instrumental in her Channel attempt, Dr Arun Gupta, in a ceremony supervised by no less than Chief Minister Dr Bidhan Chandra Roy.

Tragically, the girl who was always in such a hurry to live life to the full also left the earth way before her time. Having found employment with Bengal Nagpur Railway, and mother to a daughter, Arati was admitted to a nursing home in Kolkata with jaundice and encephalitis on 4 August 1994. Just about 20 days later, she was dead as a result of complications from the twin ailments, at the age of 54.
Before she left India for England in 1959, the teenager had been swimming long hours. On one memorable occasion in April 1959, Arati swam continuously for eight hours in the Deshbandhu Park pool. One of only five women who were attempting to cross the channel that year, she failed in her first attempt, a mere three miles short of the England coast, pushed back by strong currents and bad weather. Heartbroken but dogged, she refused to quit, and began preparing for her second attempt, in which she gloriously succeeded about a month later.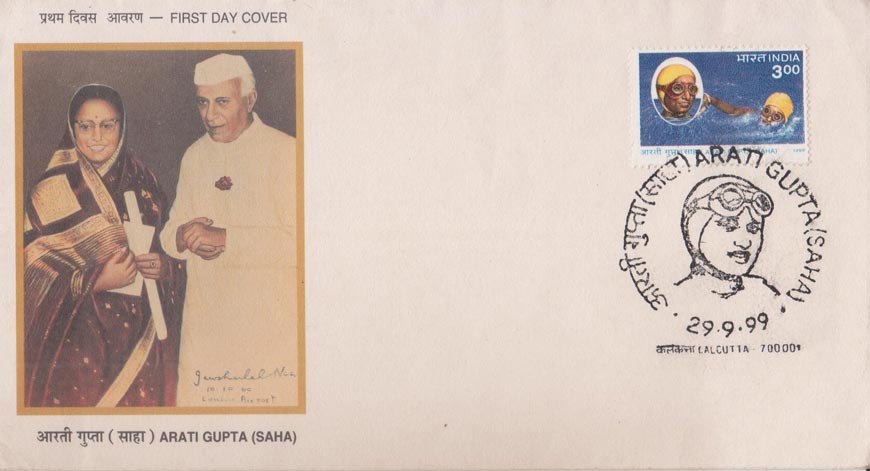 In 1999, India's Department of Posts released a postage stamp featuring Arati, and in 1996, a bust of hers was erected near her north Kolkata residence. The short lane in front of the bust was renamed after her, though no major road in the city bears her name as yet. On September 24, 2020, the day that would have been her 80th birthday, she was featured as a Google Doodle.
And so the woman who India should be honouring as a legend has faded quietly into obscurity. Perhaps a time has come for a revival?