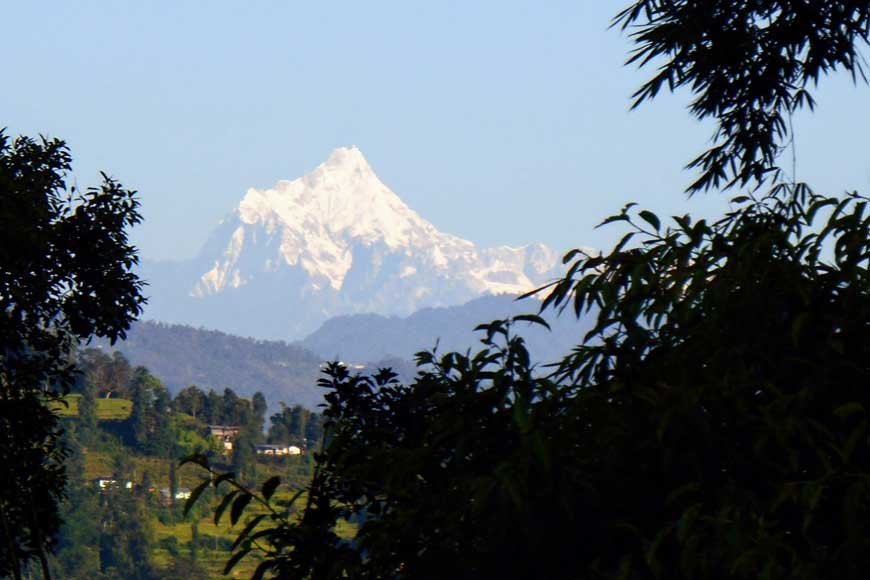 A view of Mt Kanchenjunga
Pedong, in Kalimpong district of West Bengal, is a fairly bustling settlement. Yet, just 30 minutes away lies the quiet, isolated village of Kagey. Sitting on the steps of the homestay, looking out over the rows of terraced fields, with the sun rising slowly, and then, that sudden glimpse of Kanchenjunga and the mad rush to collect my camera. No matter how inadequately the photograph conveys the sheer majesty of this most handsome of Himalayan peaks.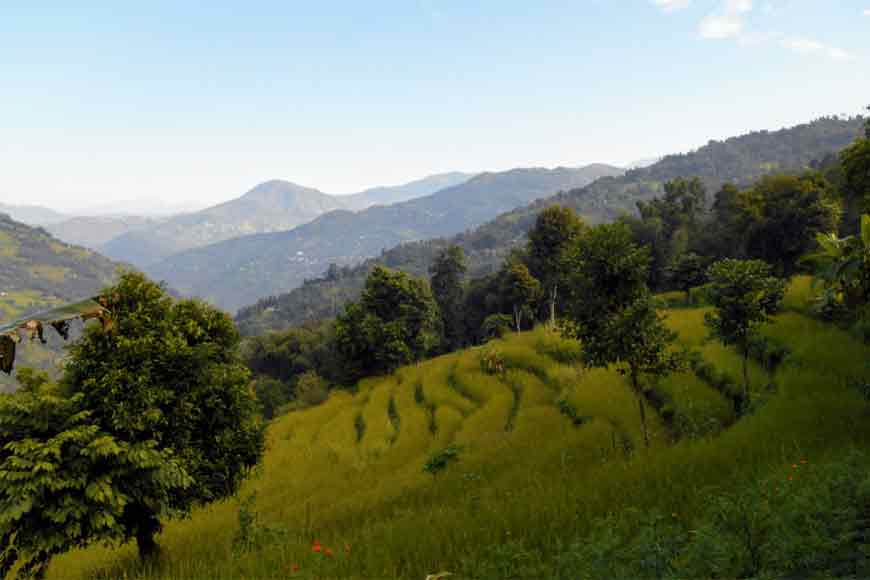 Terraced fields
My visit to Kagey had coincided with Durga Puja, and the entire village congregated at the sole pandal. That experience, of participating in a puja far from the noise and glamour of the big city, is worthy of a write-up in itself. Our stay was enhanced by the excellent cooking at the homestay, whose owner, an ever-smiling lady who was a personage of some importance in the village, fed us to the brim with her 'rai shaak' (mustard greens) and an outstanding Nepali chicken dish.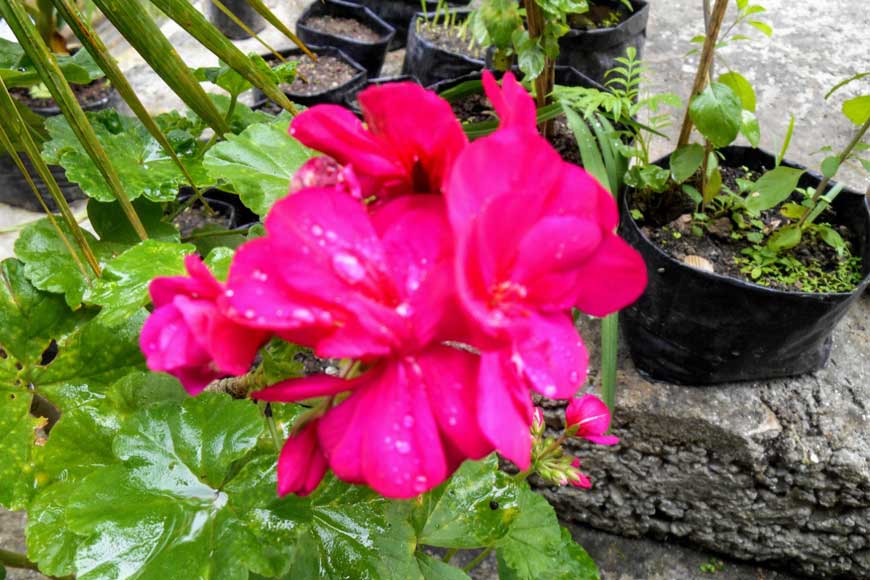 Kagey is known for its flowers
Kagey is a predominantly agricultural village, where all farming is strictly organic. As a result, vegetables taste quite a lot better than the ones we are used to. Our homestay was also equipped with a poultry and dairy farm, which ensured a steady supply of fresh milk. The food menu usually offers rice-roti, and the standard vegetables, chicken, and eggs. For breakfast, you have the option of puris or rotis, omelettes or boiled eggs, noodles. Evening tea or coffee is served with basic snacks like pakoras or momos. The rooms are clean and comfortable, with attached bathrooms, hot water as required, and generally excellent service.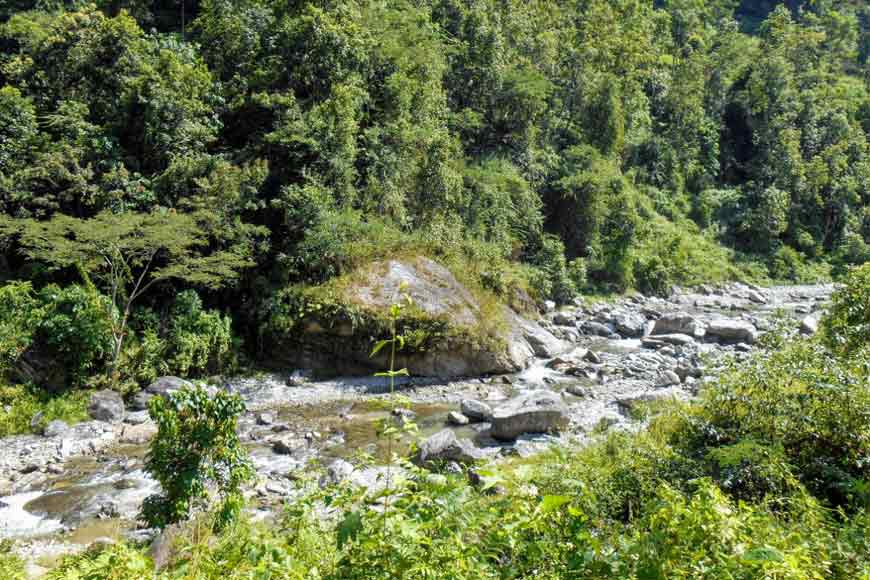 River Mudum
Over the years, a few more homestays have come up at Kagey, which has come as a blessing for many of its residents, given their almost exclusive dependence on agriculture. However, the road from Pedong, while offering the most incredible views, is also bad enough to make you forget the pleasure of the trip. Kagey lies in a valley shaped by the river Mudum, its picture-postcard beauty framed by soaring hills, lush greenery, and an abundance of flowers. An old church and gumpha coexist peacefully, just like the villagers themselves. All festivals are observed with equal solemnity, and touching faith.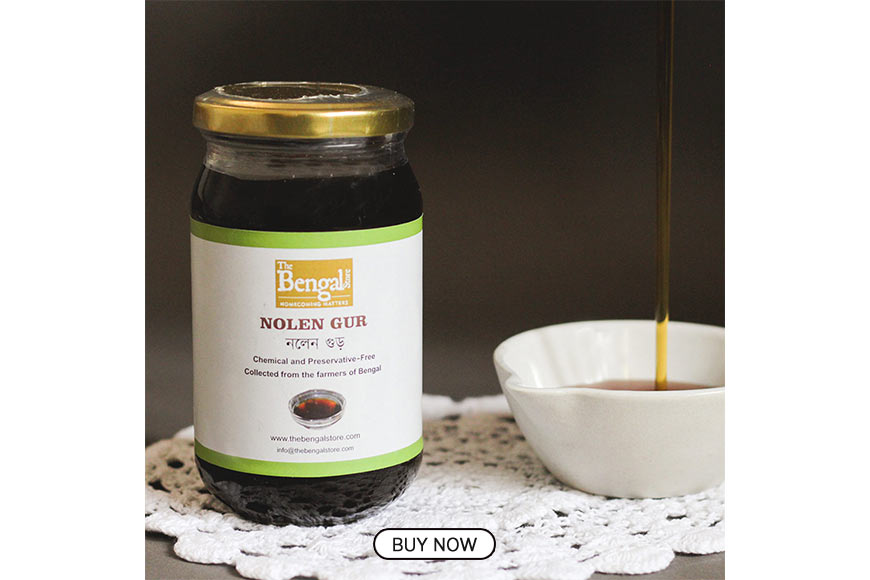 Kagey is a mere 21 km from Kalimpong (where the West Bengal Tourism Development Corporation offers excellent accommodation), and it can form the base for trips to Lava, Loleygaon, Kholakham, Rishyap, Silerigaon, and Rishikhola. A short distance from Kagey are the Dooars forests, and Neora Valley National Park, and there are several trekking routes leading out of the village. That apart, the area is rich in flora and fauna, particularly, birds, butterflies, various rare species of trees and herbs, and leopards are a fairly common occurrence too.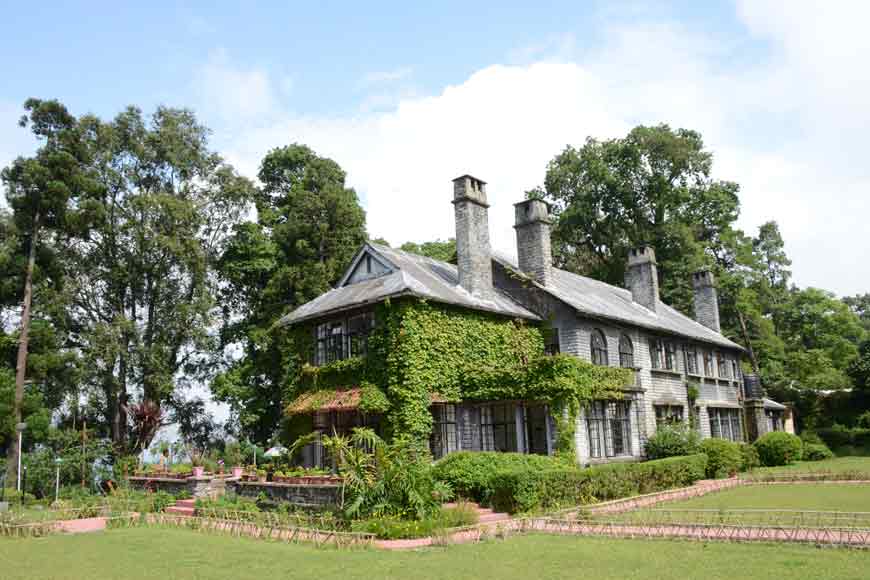 Morgan House Tourism Property, Kalimpong
The best time to visit is between October and March. Winter is cold but not too cold, but the monsoon is pretty intense, so even though the waterfalls and mountain rivers are at their best during the rains, a visit would perhaps not be wise, primarily owing to the possibility of landslides. As always when visiting a remote location such as this, you need to keep emergency medicines, dry food, perhaps an electric kettle to boil water in, and definitely a torch handy.
Hill Top Tourism Property, Kalimpong
How to get there
Hire a shared vehicle from either New Jalpaiguri station or Bagdogra airport, or take a bus from the Tenzing Norgay bus terminus in Siliguri for Kalimpong. Once there, you will find transport to Pedong and Kagey. You could also hire a vehicle for the entire journey, though that would cost more. Various homestays also organise pick-ups from Kalimpong. Kagey offers guides for trekking and local sightseeing. For more information on the homestay, you could call 9933615828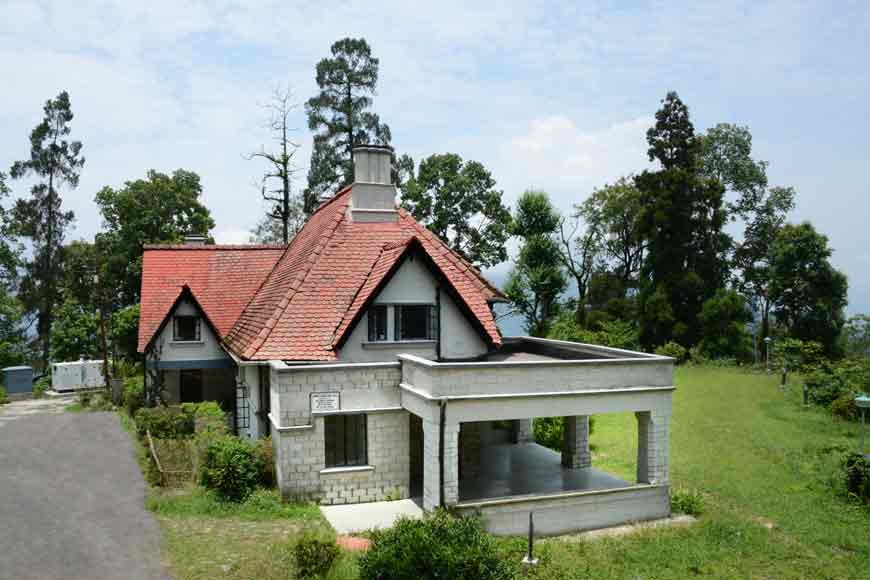 Tashiding Tourism Property, Kalimpong.
Where to stay
The nearest West Bengal Tourism properties from Kagey are in Kalimpong- MORGAN HOUSE TOURISM PROPERTY earlier Morgan House Tourist Lodge, HILL TOP TOURISM PROPERTY earlier Hill Top Tourist Lodge and TASHIDING TOURISM PROPERTY earlier Tashiding Tourist Lodge, approximately one and a half hours by road.
For details about places to visit near Kagey, including Kalimpong, contact
West Bengal Tourism Development Corporation Ltd
DG Block, Sector-II, Salt Lake
Kolkata 700091
Phone: (033) 2358 5189, Fax: 2359 8292
Website: https://www.wbtdcl.com/
Email: visitwestbengal@yahoo.co.in, mdwbtdc@gmail.com, dgmrwbtdc@gmail.com
Story Tag:
Kagey, Bengal Tourism, Kalimpong