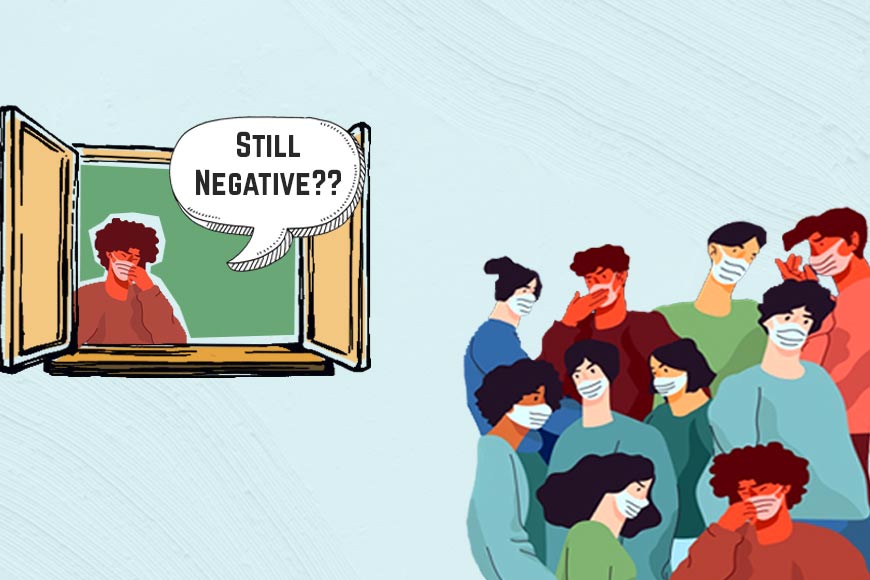 Now that the Kolkata International Film Festival officially stands cancelled, despite a hurriedly convened press conference to announce it on January 3, we have learned that multiple members of the organising committee have tested positive for Covid-19, including actor-director Parambrata Chattopadhyay and committee chairman and filmmaker Raj Chakraborty. They have thus become two of the latest in a chain of city celebrities to join the club. Which is what we'll talk about today. But first, some background.
The current wave of Covid-19 that has hit Kolkata may easily be called the strongest in the last two years. So many of our friends, families, and acquaintances have got it that it now no longer even evokes the concern it did earlier. And thanks to the so-called 'milder' Omicron variant, we have seen fewer hospitalisations, fewer serious cases, and most importantly, fewer deaths. All of which has given us the confidence to ride the wave armed only with paracetamol, antibiotics, and vitamins, never mind that doctors are still warning us that those with comorbidities cannot entirely relax.
Sample this: on January 4, the number of daily new Covid-19 cases in West Bengal stood at 9,073. On January 5, though, the figure jumped to 14,022. But we must not rest. The goal now must be 20,000. Gangasagar (January 8-16) should take care of that. Or any other super spreader, such as the Christmas Eve throng on Kolkata's Park Street. The bottom line, let us all congregate in large groups wherever possible, so we can push the target even beyond the 25,000 mark if necessary. And of course, we must never wear masks, that would simply create unnecessary hurdles in reaching the goal.

Our media doesn't seem too bothered about all this, however. From what I can see, the preoccupation seems to be to create ever newer lists of celebrities affected by Covid. No real focus on the crisis and how to deal with it, which would take research, time, and effort. Far easier to compile lists of famous people who have been infected, as though to assure us lowlifes that since all these shiny-happy-glittery people have got it, we could not possibly have anything to worry about if we get it too.
Many people I know have got Covid for the second time now, thanks in large measure to the rocking Christmas and New Year parties they felt obliged to attend. However, even those who have religiously masked up and stayed at home, such as me, have been displaying symptoms as I have. In my case, I believe I got it from my son who brought it home from college, where more than half of his classmates were infected. While he displayed no symptoms, I have not been as fortunate.
But the point is, I am now happy. I can proudly wear my Covid positive badge and smile smugly at those who have not managed to pick up the virus, even during this strong third wave. How left out they must be feeling! In an even worse frame of mind are those celebrities who have not made it to the infected list. This must surely reflect on their status. Had they been truly busy and employed, would they have had the luxury of staying at home? Clearly, their jobless status is in direct correlation to their uninfected state. Therefore, their very existence as celebrities needs to be questioned.
As for the rest of us, those who have still not got it obviously don't have a happening enough life. No parties to attend, no hanging out with friends in restaurants or shopping malls, no holidays to go on… really sad. Instead of spreading the Covid cheer around and endangering others, they have obediently stayed at home and complied with every rule. Losers!
NB: The above has been written in a spirit of sarcasm. This is a disclaimer for those who take everything seriously