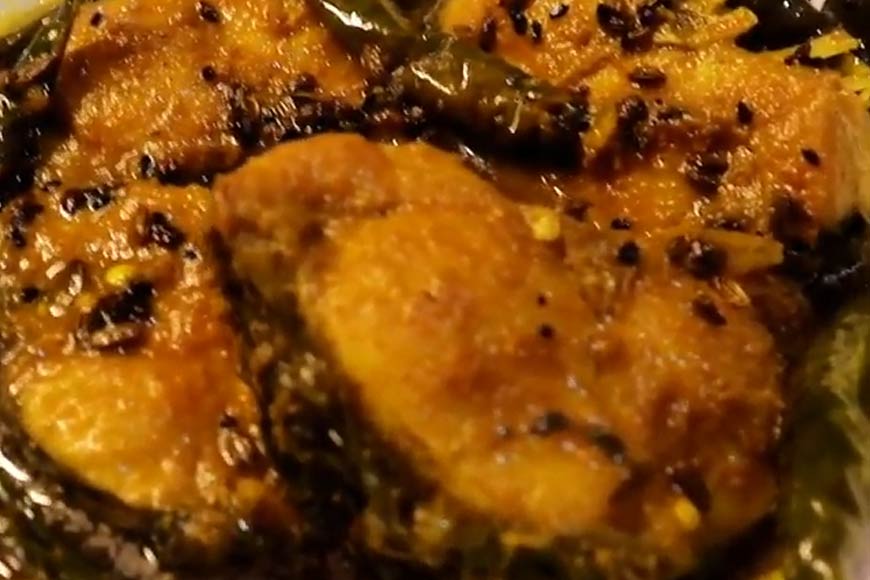 Jorasanko Thakur Bari was one of the pioneers of Bengali Renaissance and so was in the art of cooking. The women of the household whipped up recipes that were the first fusion recipes that India had ever witnessed. The culinary journey of the Jorasanko Tagore family was initiated by Rabindranath Tagore's grandfather, Prince Dwarakanath Tagore. He retained orthodox Hindu traditions within the family, but his social circle included Europeans and he regularly entertained high ranking British officials at his palatial Belgachia Villa. The villa hosted no less a person than the Governor General and practically every British civilian along with other Europeans. The guests were entertained with fireworks, nautch performances and musical soirees. Along with this, mouth-watering savories were served. This included several varieties of meat including beef. Since Dwarkanath hailed from a Vaishnav family, it is said that he never touched meat of any kind but joined his guests in drinking wine.
Like his father, Debendranath Tagore was also fond of entertaining guests. Every such occasion was followed by sumptuous lunch. Payesh was a must for dessert. Without it, the lunch was never considered to be complete. In 1886, he hosted a party at Jorasanko, in honor of the Governor of Bengal, Lord Lansdowne where choices of European dishes from top-notch restaurants were served. The Tagores were proponents of fusion of the East and the West because of their exposure to colonialism and also an attempt to retain indigenous culture. One of the areas in which such a fusion was noticed was the kitchen. Along with common Bengali food items such as bhaat (rice), daal (pulses), maachherjhol (fish curry), posto-chocchori (vegetables with poppy seeds), bori-bhaja (fried dollops of lentil), alubhaate (mashed potato), papad (wafers) and paayesh (rice cooked in milk with added flavors), such dishes as Philipini Murgi, Madrasi Salad and Irish Stew were included in the menu.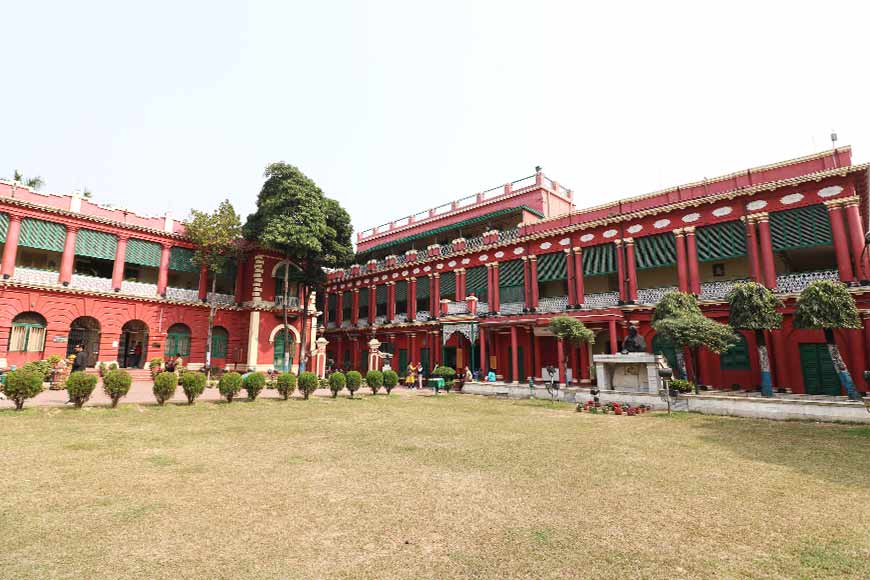 Rabindranath Tagore's wife Mrinalini Devi was an excellent cook, an expert in preparing curries, pickles and sweets. Rathindranath, the son of Rabindranath, remembers in his memoirs that whenever his father's friends visited Jorasanko, Mrinalini took up the responsibility of cooking, and she was praised by everyone for her culinary skills. The culinary journey of the Jorasanko Tagore family would be incomplete without mentioning the name of Rabindranath's beloved niece, Pragyasundari Devi, daughter of Rabindranath's elder brother, scientist Hemendranath Tagore. Hemendranath was a passionate cook who had planned to write a cookbook but his untimely death stalled his plan. Later, his accomplished daughter, also a fabulous cook, Pragyasundari Devi did write a book. She collected recipes from all sources and wrote elaborate notes and instructions about each recipe in her diaries.
Her husband, poet Lakshminath Bezbaroa encouraged her to publish a collection of her recipes in a cookbook. Initially hesitant, Pragyasundari Devi finally agreed and in 1902, her first cookbook in Bengali, 'Amish O Niramish Ahar' was published. Cookbooks were rare in those days but her debut edition sold out quickly. In her foreword, she warned readers that 'spending a lot of money is no guarantee for good food,' as she encouraged the efficient use of inexpensive seasonal vegetables.

Today, we share a popular Thakurbari special dish, 'Panch-phoron rui recipe. For all Bengalis, irrespective of socio-cultural or economic differences, a staple lunch at home means a plate of piping hot steamed rice with 'machher jhol' (fish stew). When it comes to fish, rohu and katla (large fish of the carp family) are staples. However, the ladies of Thakurbari knew how a simple twist to a dish could create magic and transform a mundane dish into something very special. 'Panchphoron Rui Recipe' is one such simple dish that tastes amazing simply by adding the pungent 'panch phoron' to the stew.
Ingredients required for making Panchphoran Rui:
• Rui fish
• Potatoes, pointed gourd (potol), tomatoes
• Turmeric powder, dried chilli powder, coriander powder
• Bay leaves, panchphoron
• Ginger paste
• Salt (according to taste), oil for cooking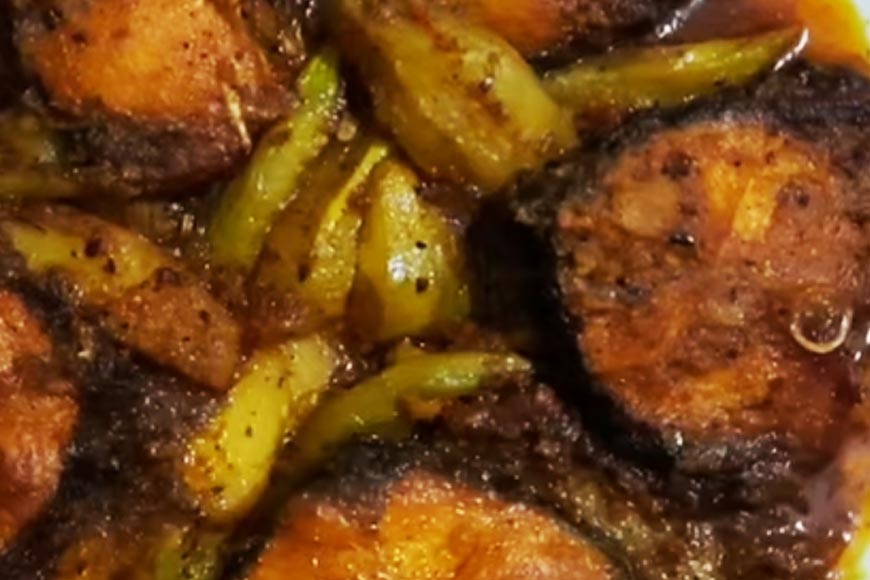 Method of making Panchphoran Rui:
• Clean and marinate the fish for cooking. To do this, take the pieces of rui fish in a bowl and mix them well with salt, turmeric powder and dried chilli powder and keep the bowl covered for approximately 10 minutes.
• In another bowl, take ginger paste, 1 teaspoon turmeric powder, 1 teaspoon chilli powder and a little coriander powder and mix it with water to make a thick paste.
• Meanwhile, dice the potatoes and pointed gourd into medium pieces. Cut the tomatoes into tiny cubes.
• Now heat oil in the wok and wait till it is heated and smoke emerges. Put the marinated fish pieces and fry both sides till golden brown. Take them out of the wok and put them aside.
• In the remaining oil, put the diced potatoes and pointed gourd and fry well until the oil separates from the vegetables. Take them out from the wok.
• Next, put the mixed spices and ginger paste and fry for a while. Put the tomato cubes and add salt according to taste. Stir and then pour water.
• When the spices boil, put the fried vegetables and slices of fish in the stew. Add slit green chilies. Cover with a lid and let the stew simmed in medium to low flame for five to six minutes.
• In a pan, heat oil and put panchphoron and bay leaves. Saute for a few seconds and when the species crackle, take it off from heat and pour it in the boiling stew. Cover and let it cook for another three minutes and then take it off the stove.
Serve hot with boiled rice. A slice of lemon and a few rings of onion would be perfect accompaniments to go with this simple but delicious lunch. This is an ideal dish you can try during summer months.