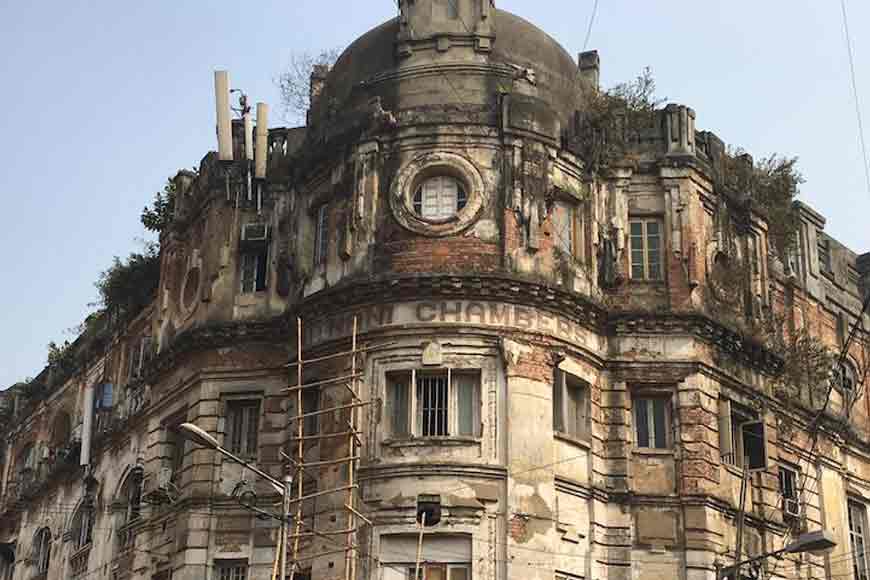 On SN Banerjee Road stands Kolkata's famous heritage mansion, Futnani Chambers. This sprawling heritage structure is on 100 cottahs of prime land in the heart of the city and houses several commercial establishments including BATA's registered office and popular Mughlai Food joint Aminia along with hundreds of tenants who live here.
Formerly known as Old Hindustan Building, it is now leased to LIC India. But yesterday it developed multiple cracks and a part of its terrace caved in. Even the corner dome of the roof collapsed! The cracks have been appearing since almost a month. The tunnel boring machine that has been digging below for the East-West Metro might be the cause. But the damage done to this British Raj era structure is irreparable. Now authorities are worried that even concrete chunks can fall on pedestrians from the roof!
Are we listening? Isn't there any way that Kolkata can save its heritage buildings from land sharks and also from new infrastructure work?