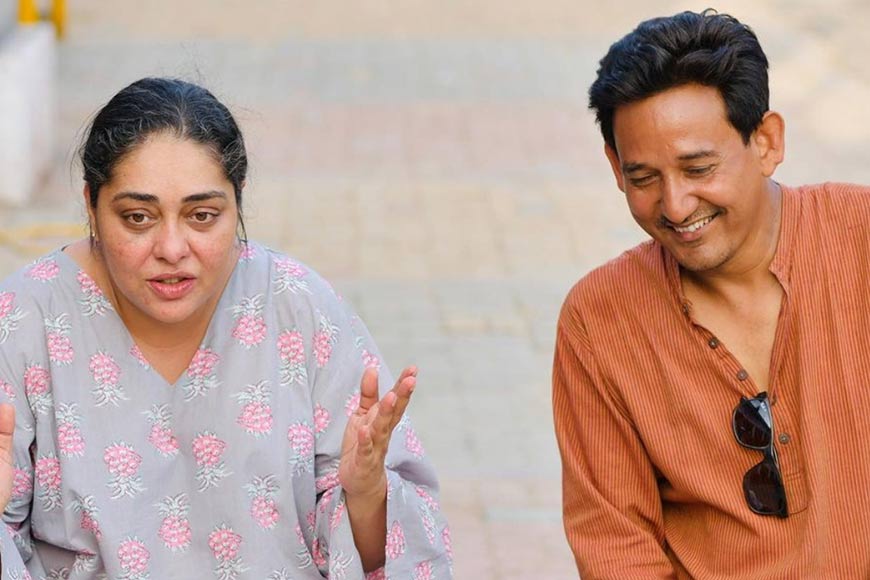 Subrata Chakraborty with Meghna Gulzar
Subrata Chakraborty, the young, upcoming and famous Production Designer of Bollywood, whose name is linked to blockbusters like Padmaavat, Chappak, Haider, Talvar and so on and who was the only designer to have been called by Hollywood for the Oscar Jury, speaks to GetBengal on his difficult journey from Jhargram to Mumbai. He speaks in this concluding part of a two-episode interview about his brush with famous directors and other details of Production Designing
• Welcome back. In the last interview you spoke of detailing on sets. We know of directors like Satyajit Ray and Rituporno Ghosh, who were very finicky about detailing. How are the directors in Bollywood? Do they care for such details?
Oh yes! Most directors want detailing. From Sanjay Leela Bhansali to Meghna Gulzar and even junior directors who leave it to us so that we can guide them. Even in offshore scenes like Mukesh Chhabra's Dil Bechara where we reproduced a Double decker bus with the BBD tag on it as if it was a bus that came for repair to Jamshedpur and did not return. For commercial films these details add to the fun element of the storyline. For periodical films we need time zones.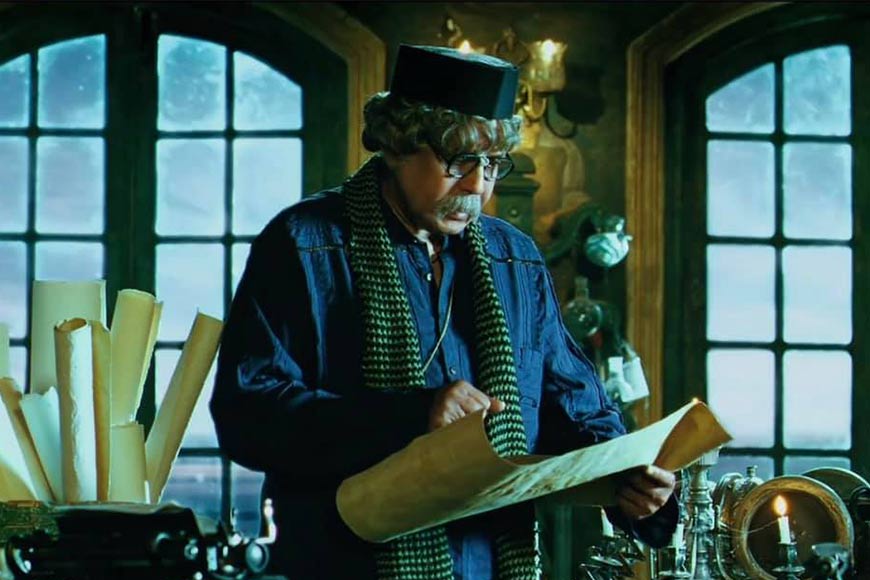 A still from the film, Hawaizaada(2015)
• Do you have any regrets that you could not take up the work of the movie Dangaal?
Yes absolutely! I had other movies and there was a date issue. But it was indeed a big miss for me as I always wished to work with Aamir Khan.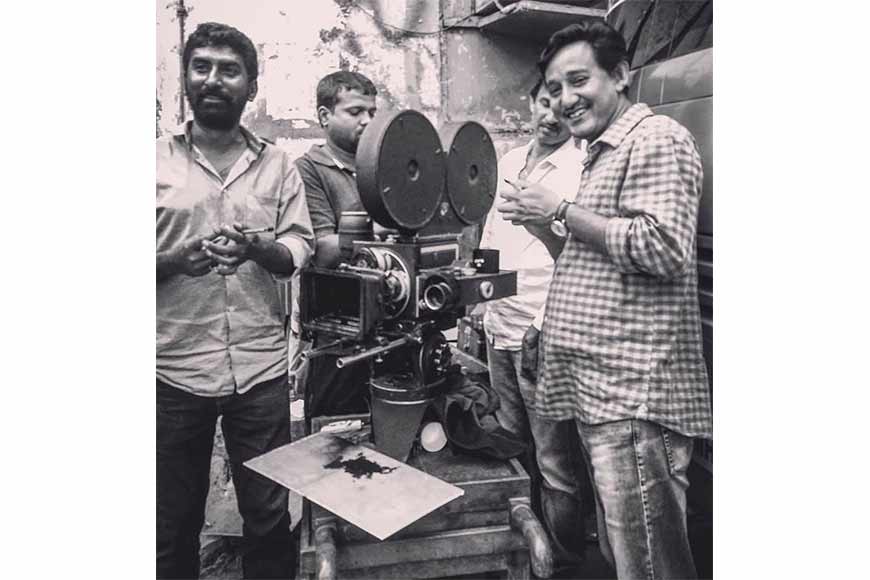 Behind the scenes
• Mumbai has a long legacy of art directors from Bengal who broke the glass ceiling in a big way. What's your feeling about coming from Bengal?
Bengalis and Art go hand in hand. The thought processes of Bengali production and art directors and those of other states are different. We have a greater involvement ie emotional involvement with work that's rare in Bollywood and it is appreciated.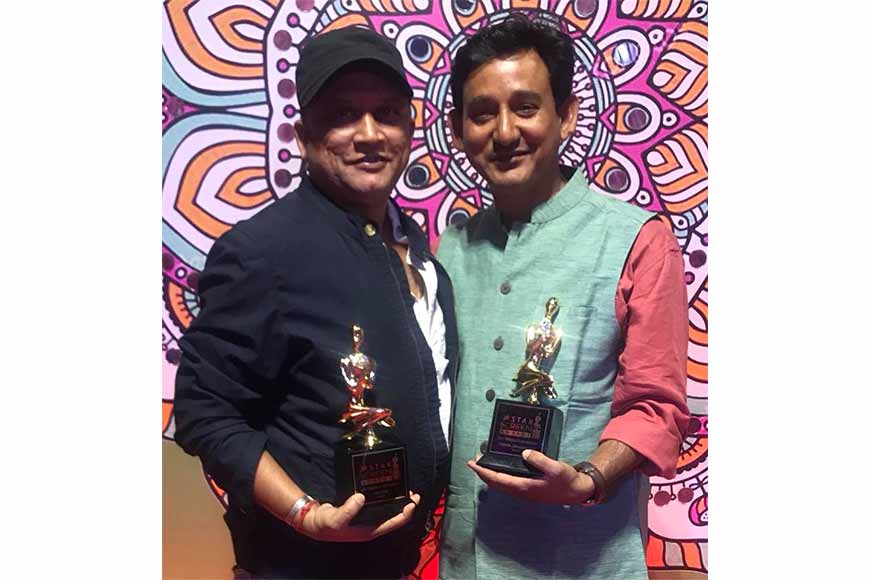 Chakraborty at Star Screen Awards with art director and production designer Amit Roy
• What is your idea of production designing a set on a movie like Pather Panchali? It undoubtedly lacks the grandeur of Bollywood movies
For me such movies are sheer love. I have worked with people of Bengal. Samir Chanda sent me to Buddhadeb Dasgupta. For me Passion is more important than Price. If I can go to Kolkata and do work, I shall definitely do.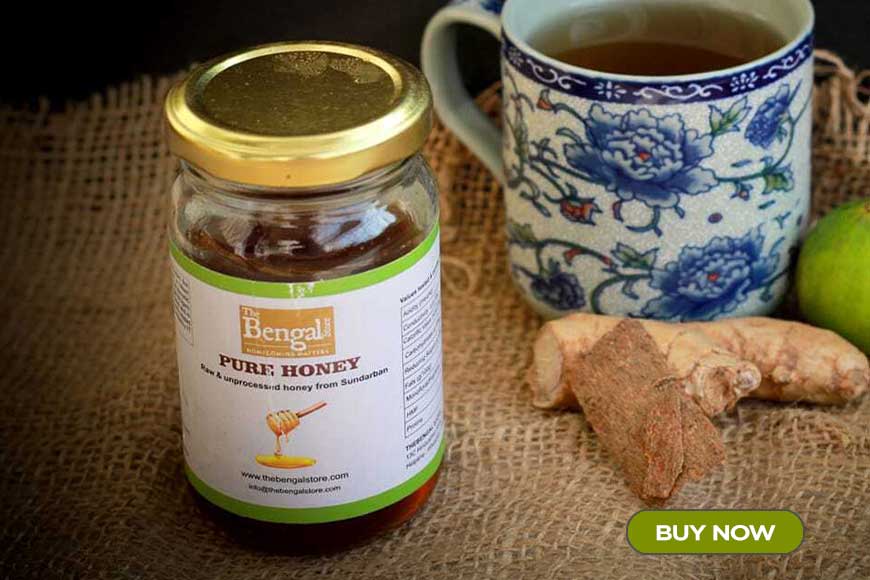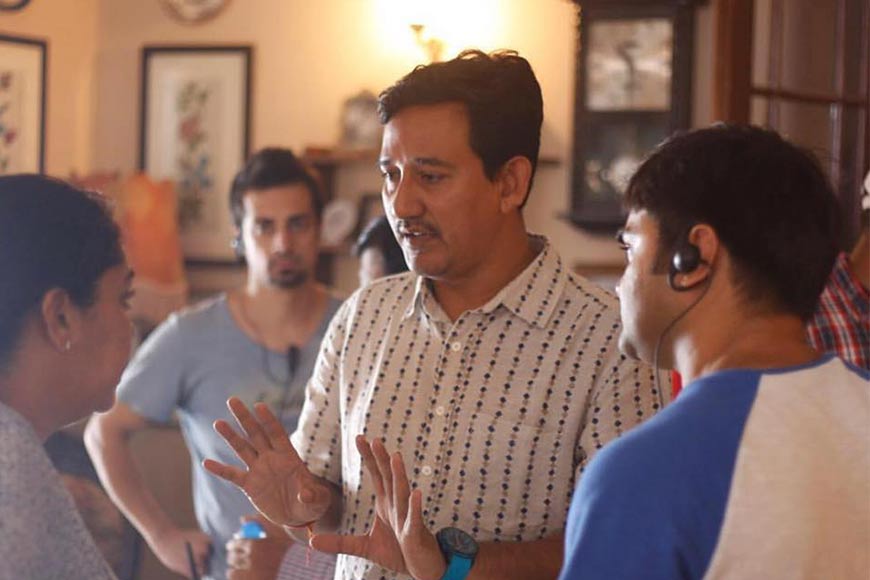 Demonstrating..
• Some directors of Bollywood who are close to your heart.
There are many, from Vishal Bharadwaj to Sanjay Leela Bhansali to Meghna Gulzar. Vishal ji is like a mentor. The movie Haider then Rangoon, they were all movies with a difference and hence the set design was also difficult. We stayed in Kashmir for months to understand how a house is built and replicate the same. Meghna Gulzar first sent us to Dharma Productions, a place designated for the elite. When I first met Karan Johar for Raazi, he hardly accepted us because we were not wearing a coat and tie. That's the snobbery which Samir Chanda never liked and never worked with Dharma. But when we went for the Set Delivery, Gulzar saab was present and he was so mesmerized at our design, that he said he felt he has been transported to his own house in Pakistan that he had left. That was a big achievement for us!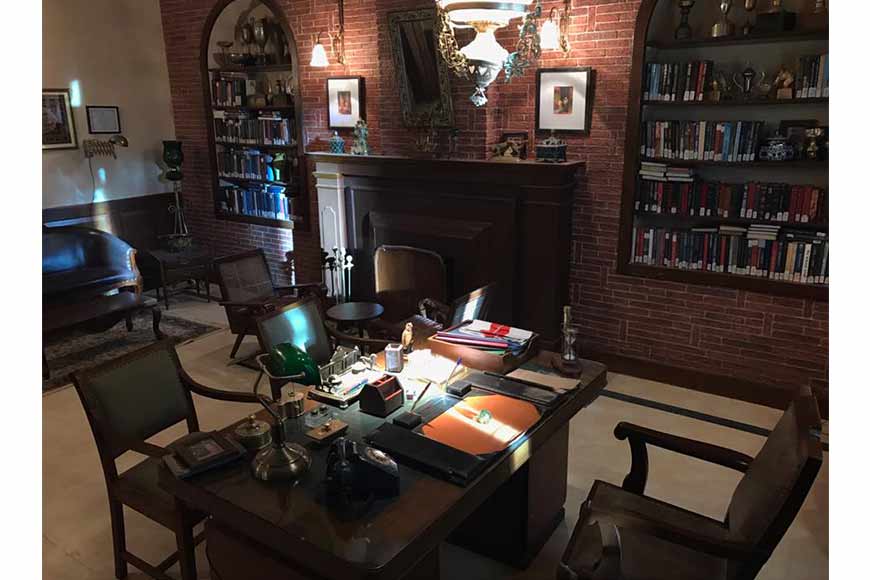 From the sets of Raazi (2018)
• On an environmental note, what happens to the material waste accumulated on the sets?
When the work is dismantled, the production team usually reuses the materials. Those that are not reused are destroyed. I usually work on actual basis and not contracts, hence anything extra we return those materials to the director/ producer.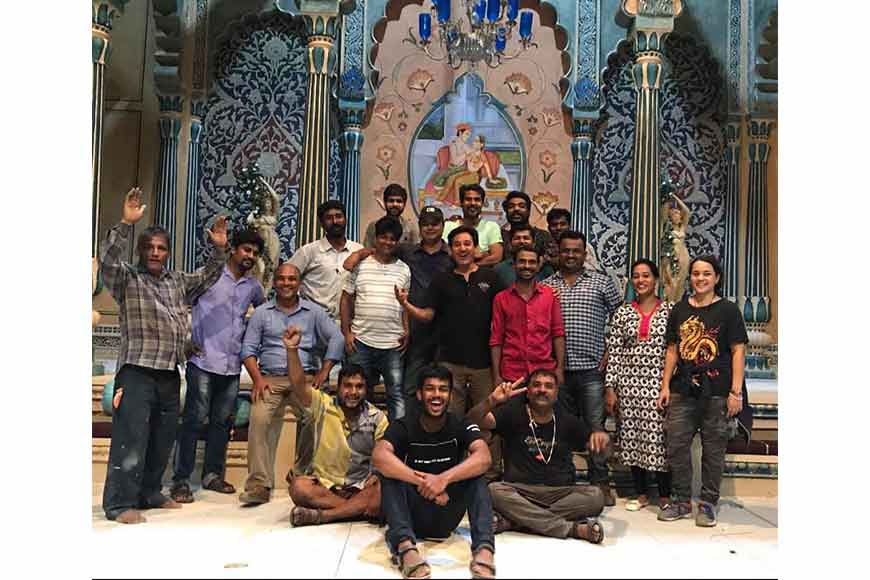 Subrata Chakraborty and team
• You were chosen for the Oscar Jury nomination for Production Designing. How was the feeling?
Needless to say, I was on seventh heaven. They had taken me after a lot of scrutiny. It was a big honour for me.
Part -1 : From Haider to Padmaavat, Subrata Chakraborty has created magic
Story Tag:
Subrata Chakraborty, Production Designer