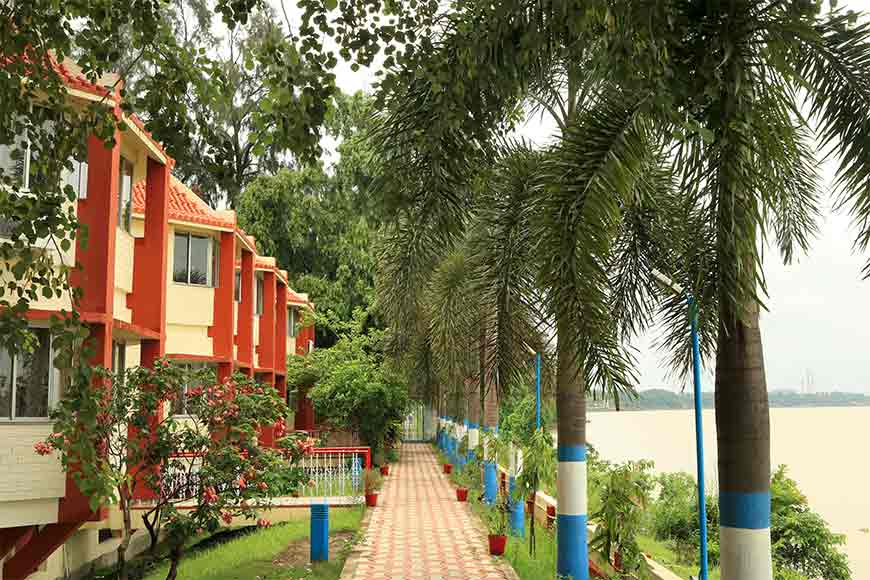 They say numbers tell a story. If that is true, then a few numbers generated by the West Bengal Tourism Development Corporation Ltd (WBTDCL) tell a story of optimism, hope, and a gradual turnaround. Given the massive impact that the Covid pandemic and the consequent travel bans have had on the travel and tourism sector, such stories are sorely needed as the industry recovers from a crisis of global proportions.
When the nationwide lockdown was declared in India at the end of March this year, long-distance travel stopped automatically, as all trains and flights were suspended. With the gradual lifting of the lockdown, a few flights were allowed to take off, though train services remain closed. Simultaneously, hotels, guest houses, and similar facilities have gradually reopened, though occupancy has been a matter of concern, not just because travel is restricted, but because people are perhaps nervous about the safety measures being followed by the establishments.
And it is here that many of the WBTDCL properties seem to have scored. Contrary to apprehensions, not only has the occupancy rate been almost at par with pre-lockdown levels, but has actually seen a huge jump in some cases, a clear indication that more and more tourists are favouring destinations closer to home. Particularly during Durga Puja, spending your vacation at one of the state's numerous tourist destinations makes sense, because anywhere you go, you can be sure there will be a Puja pandal near you.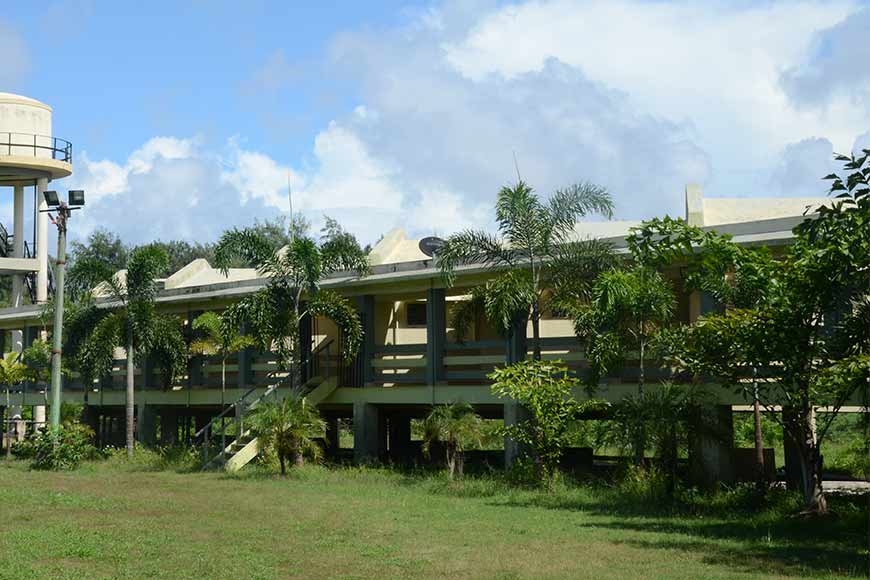 Amidst nature, Balutot Tourism Property at Bakkhali
Topping the list in this respect is Balutot Tourism Property in Bakkhali, where the occupancy has gone up from 22 percent to a staggering 76 percent. The fully sanitised tourism property has made every effort to ensure the safety of its guests. So you can relax and walk down the south-facing crescent shaped beach that Bakkhali is famous for, as well as take in all the other attractions nearby.
The peaceful cottages at Aranya Tourism Property, Jaldapara
Similarly encouraging are the occupancy rates at Jaldapara Tourism Property in Alipurduar district, which has reported a post-lockdown occupancy of 46 percent, up from an average of 30 percent before the lockdown. Nestled among the pristine Dooars forests, Jaldapara sanctuary has always been famous for the one-horned rhinoceros, but a visit will show you how much more there is to this tourist destination.
A significant increase in occupancy has also been seen at the beautiful heritage guest house known as the Morgan House Tourism Property in Kalimpong, where occupancy has gone up from 21 percent to 35 percent. At Maithon's Muktadhara Tourism Property, the percentage has risen from 41 to 57, while at Sagarika Tourism Property in Diamond Harbour, occupancy levels have gone up from 37 to 48 percent. The upward trend is also noticeable at Barrackpore's Malancha Tourism Property, where occupancy rate has risen from 58 to 60 percent post-lockdown.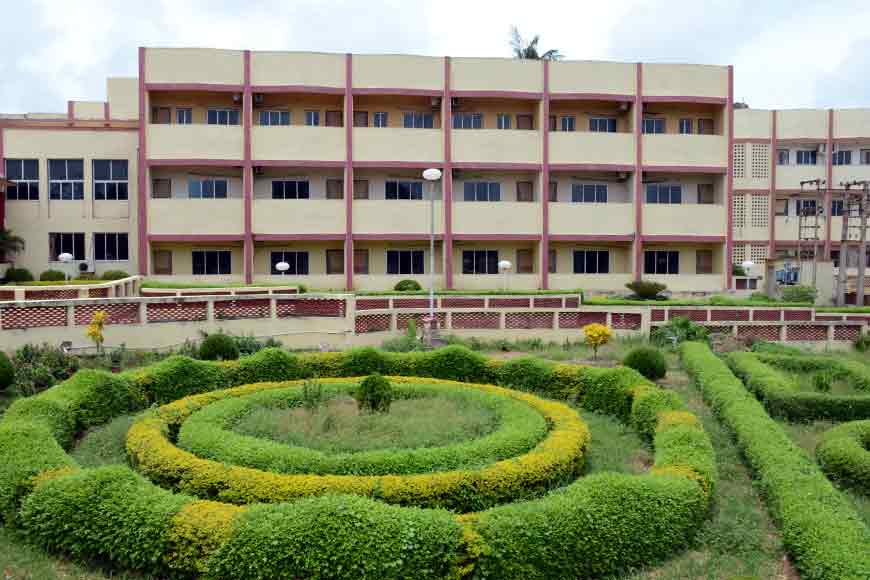 Dighali Tourism Property at Digha
Even in cases where occupancy rates are yet to touch pre-lockdown levels, the increase has been steady, say WBTDCL officials. At Dighali Tourism Property in Digha, for instance, the occupancy percentage is 36, while the pre-lockdown rate was 56 percent, but the gap is expected to be bridged very soon. Similarly, at Santobitan Tourism Property in Santiniketan, the pre-lockdown occupancy rate was 47 percent, while the current rate is 35 percent. Happily, Rangabitan Tourism Property, also in Santiniketan, has almost touched its pre-lockdown occupancy rate of 33 percent, with the WBTDCL confident of surpassing it very quickly.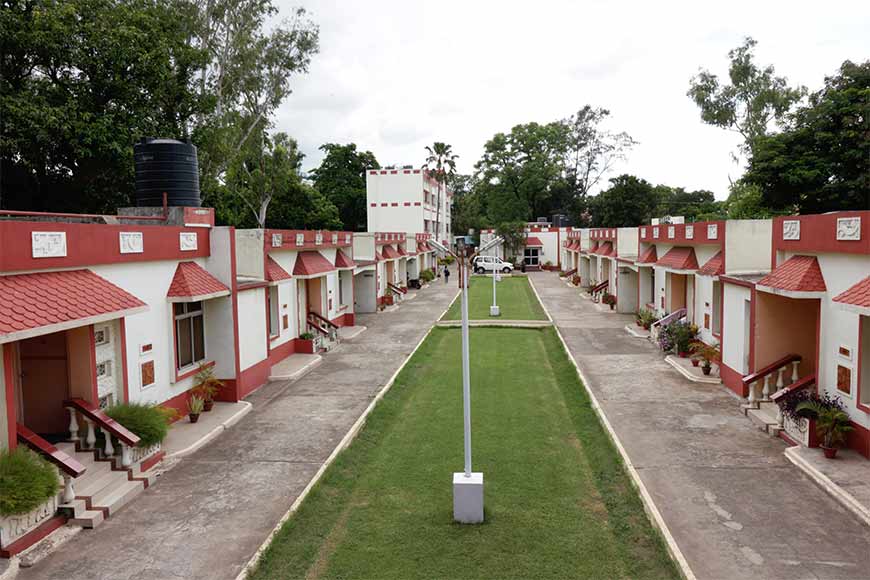 Shantobitan Tourism Property, Santiniketan
The biggest advantage of all the WBTDCL properties is that they are within driving distance of Kolkata, and even if you don't have your own transport, you can take a state bus in most cases.
For bookings at all properties, as well as other relevant information, contact:
West Bengal Tourism Development Corporation Ltd
DG Block, Sector-II, Salt Lake
Kolkata 700091
Phone: (033) 2358 5189, Fax: 2359 8292
Email: visitwestbengal@yahoo.co.in, mdwbtdc@gmail.com, dgmrwbtdc@gmail.com
Story Tag:
West Bengal Tourism, Government of West Bengal