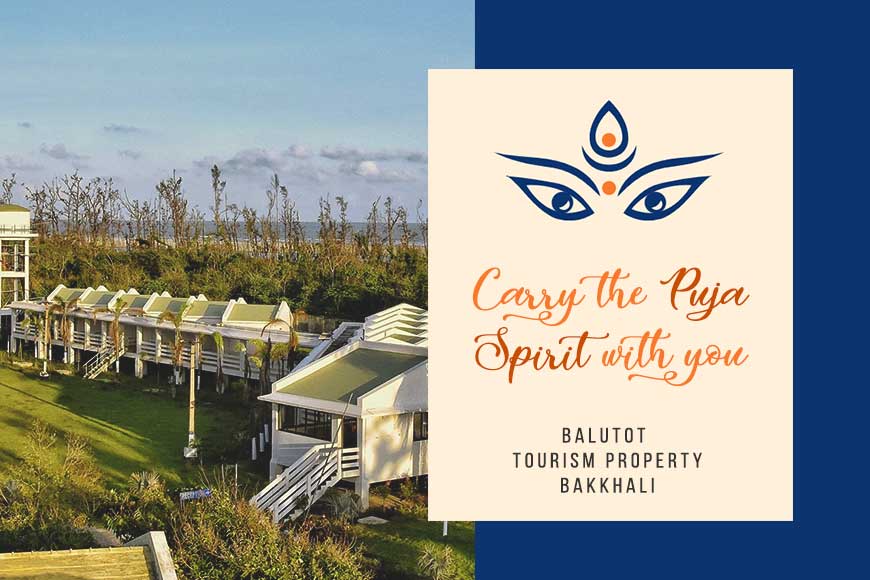 The Bakkhali Pally Samaj Durgotsab is organised every year by the local Happy Club. The year 2018 marked the 25th anniversary of the Puja.
The Prabartak Ashram Durga Puja, organised by the nearly century-old ashram, established in 1927 for the care of orphaned boys, is one of the principal attractions of Namkhana at this time of year.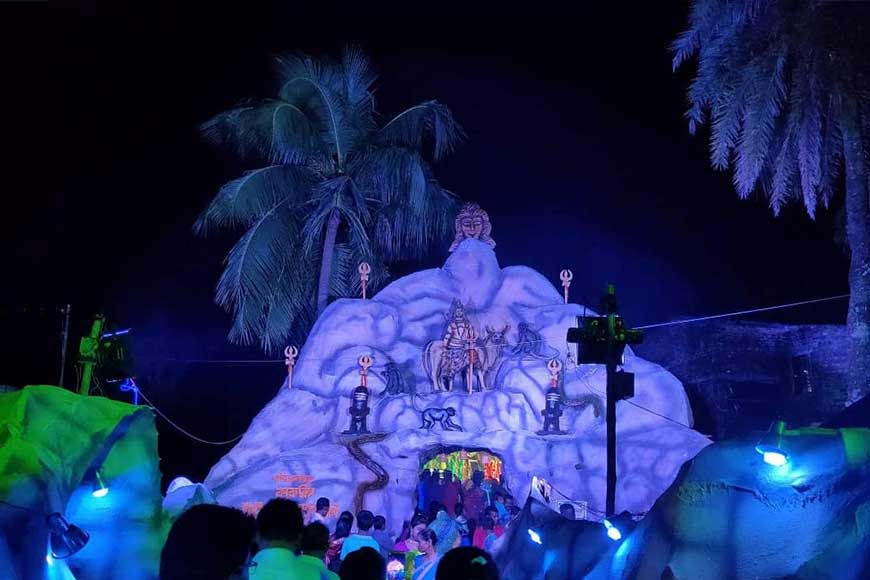 The Fraserganj Fishermen's Association Durgotsab at Jetty Ghat is organised by the fishermen who form the economic backbone of this region.
Why are we telling you all this? Because all these Pujas are practically within a stone's throw - between 500 m and three km - of Balutot Tourism Property (earlier Bakkhali Tourist Lodge), which has recently reopened its doors to guests, strictly following Covid protocol. So this Puja, take a road trip to Bakkhali, because even as you unwind and soak in the beauty and serenity of the surroundings, you can still make sure that you don't miss the 'Ashtami anjali' or 'Nabami bhog', thanks to the three nearby Pujas.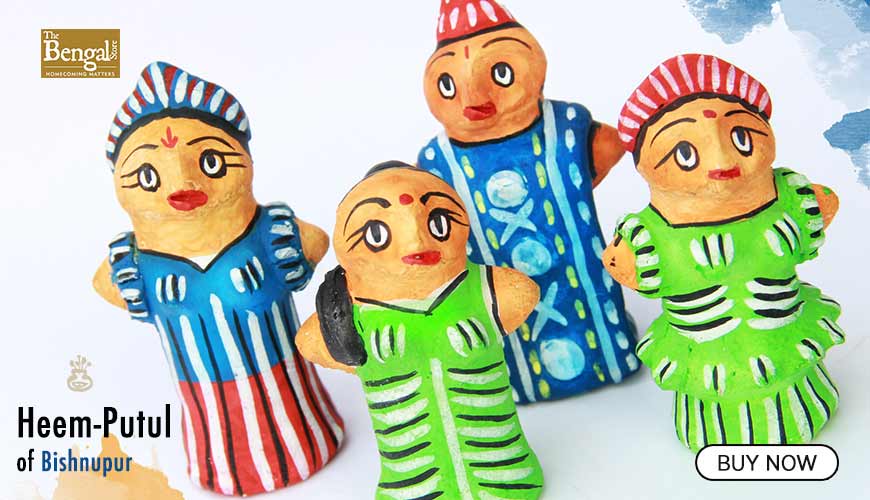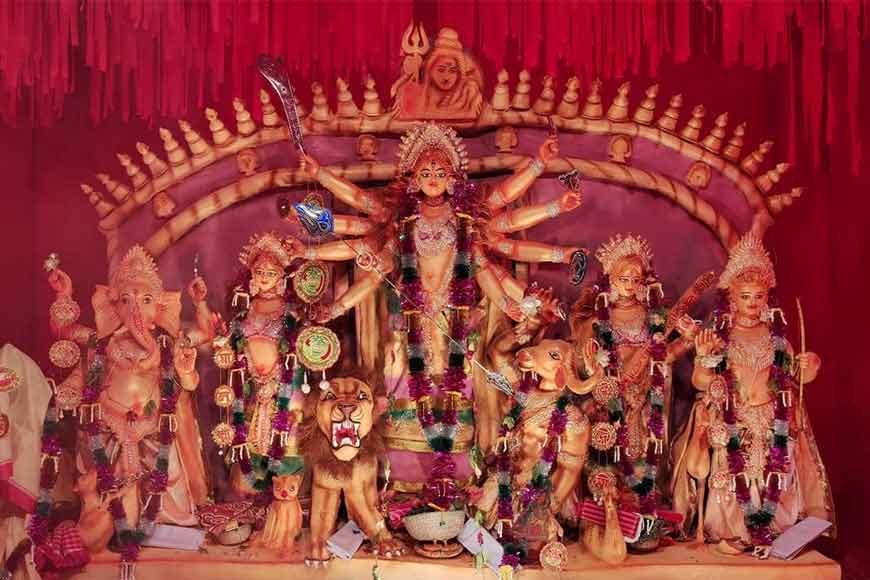 The fully sanitised tourism property has made every effort to ensure the safety of its guests. So during your stay, you can relax and walk down the south-facing crescent shaped beach that Bakkhali is justifiably famous for. It is one of those rare beaches in the world that offer an equally spectacular view of sunrise and sunset. Nearly eight km long, the beach stretches from Bakkhali to Fraserganj, which started out as separate settlements, but have now merged to form one continuous township.
That apart, you can also do the round of other, smaller Pujas, as well as take trips to other nearby islands, most of which are part of the Sundarbans. Bakkhali itself is located on one of the larger deltaic islands of the Bay of Bengal. October-December is among the best time for a visit, and a three-day extended weekend gives you enough time to take in such attractions as Henry's Island, Benfish harbour, Fraserganj Beach, a Crocodile Park, and a mangrove forest just adjacent to Bakkhali bus stop.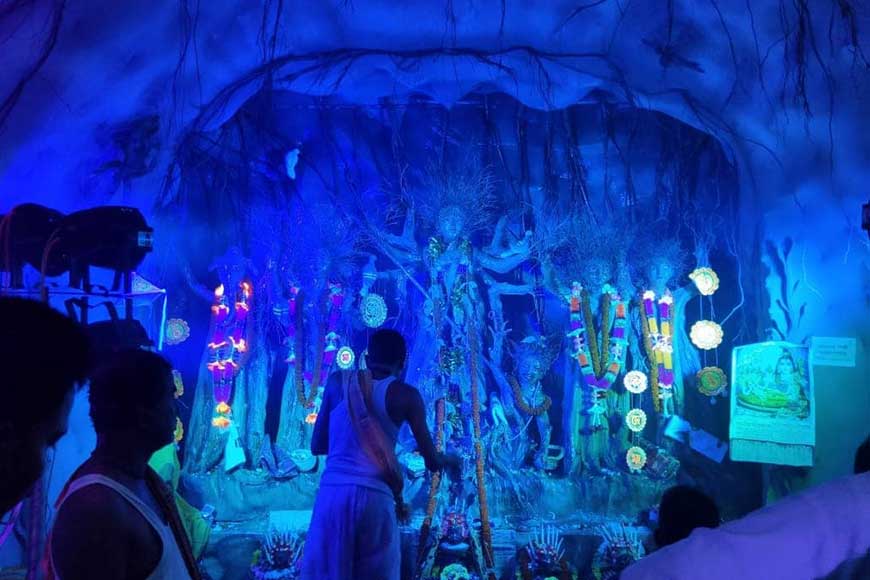 How to get there
Bakkhali is 122 km by road from Kolkata, via Diamond Harbour and Kakdwip to Namkhana. In 2019, a bridge over the Hatania-Doania river at Namkhana was opened to small passenger vehicles, so you may now travel directly to Bakkhali without waiting for the ferry. The 130 km stretch from Kona expressway to Bakkhali has been marked as National Highway 117.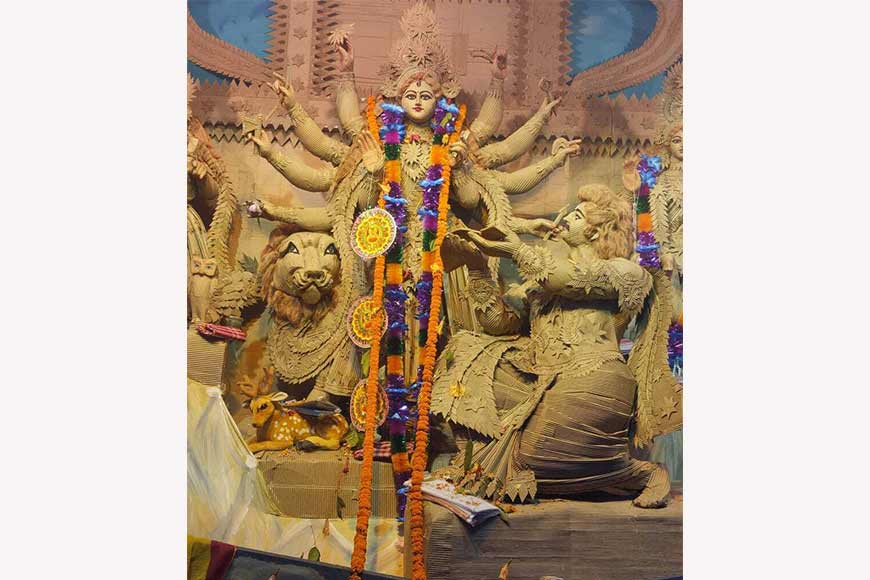 The nearest railhead is Namkhana, which is linked to Kolkata's Sealdah station through regular local trains via Lakshmikantapur and Kakdwip. New timings, if any, will be available on the railway website once train services resume.
The third option is the WBSTC bus service from Dharmatala to Bakkhali. However, the schedule is subject to change, so it is best to confirm it at the Dharmatala Bus Terminus.
Where to stay
The government accommodation is called Balutot Tourism Property (earlier Bakkhali Tourist Lodge)
For further information, contact
West Bengal Tourism Development Corporation Ltd
DG Block, Sector-II, Salt Lake
Kolkata 700091
Phone: (033) 2358 5189, Fax: 2359 8292
Email: visitwestbengal@yahoo.co.in, mdwbtdc@gmail.com, dgmrwbtdc@gmail.com