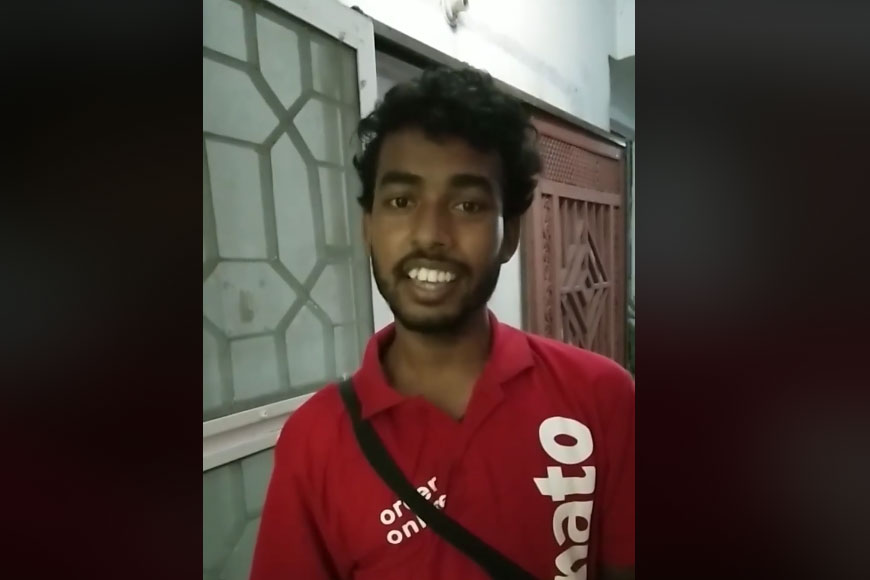 With a faded Zomato T shirt on him, lean and thin Pranjit Haloi, the Zomato delivery boy of Kolkata looks like any other delivery boy, tired at the day's end, running against time to reach food packets to customers. Else he would listen to so many customers shouting at him for a delay. But Pranjit has a talent that many do not have. He can sing like any Bollywood Playback singer. On one such delivery, Pranjit's customer Anirban Chakraborty asked him to sing. And the young man sang the famous song from Chitchor: Gori tera gaaon bara payara.
TO LISTEN THE SONG FROM ANIRBAN'S FACEBOOK PAGE - CLICK HERE
Anirban recognised his talent instantly and Pranjit's video uploaded on Facebook turned instantly viral. It got 10,000 likes and everyone paid tribute to his talented voice. More than 4 lakh viewers have watched the video already. We hope Pranjit's dream to become a singer one day will come true.