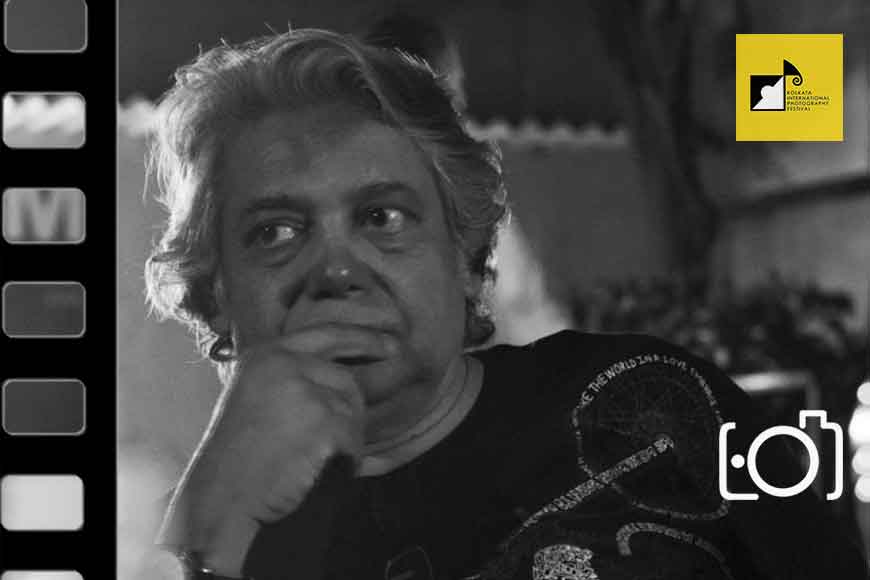 Kolkata International Photography Festival, that comes to a close tomorrow had truly proved that photography is not confined to exhibitions only. It transcends borders and countries and the various forms in which it is displayed, either through film screenings, installations, exhibitions and even talk shows.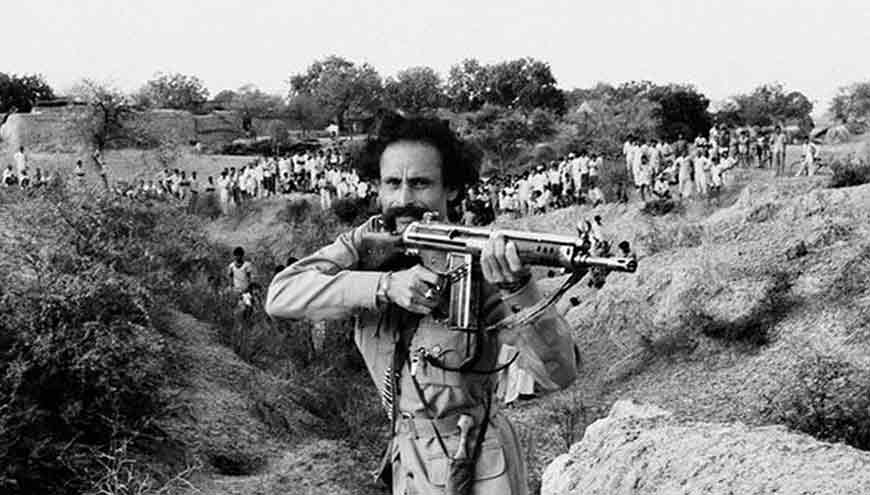 The Story of a Bandit King
One such talk show held at Nandan 2, revolved around the photographic journey of Prashant Panjiar, who was present himself to talk about his various photographic expeditions and the interesting experiences associated with them. Prasant Panjiar has worked as a photojournalist, Editor of the Patriotic newspaper(1984-1986), India Today (1986-1995)and the Outlook Group of publications (1995-2001).His lens has captured various facets of life, and each of his projects are way different in varied perspectives.
Ayodhya from the lens of Prashant Panjiar
One such project was Malkan: The Story of a Bandit King(1981-1984), that primarily featured photographs of bandits of Chambal. The daring photographs were captured by Prasant Panjiar himself and the text was written by Kalyan Mukherjee and Brijraj Singh. Panjiar shared his experiences while working on this project and the interaction with the bandits. They met Malkan Singh when he was contemplating surrender. For some reason, Malkan thought that they would be unbiased. They made an effort to negotiate his surrender with the government of Madhya Pradesh and got their facts and pictures in exchange.
The other important project he talked about was King Commoner Citizen, where he had gone around the country to take images of various nawabs of contemporary India. Prasant said, "I was inspired by Ray's Jalsaghar." He went around capturing images of common citizens of the country and tried to draw parallels between the two instead of highlighting the contrast. "I wanted to portray the note of commonality and equality between the two which is quite an impossible idea in India."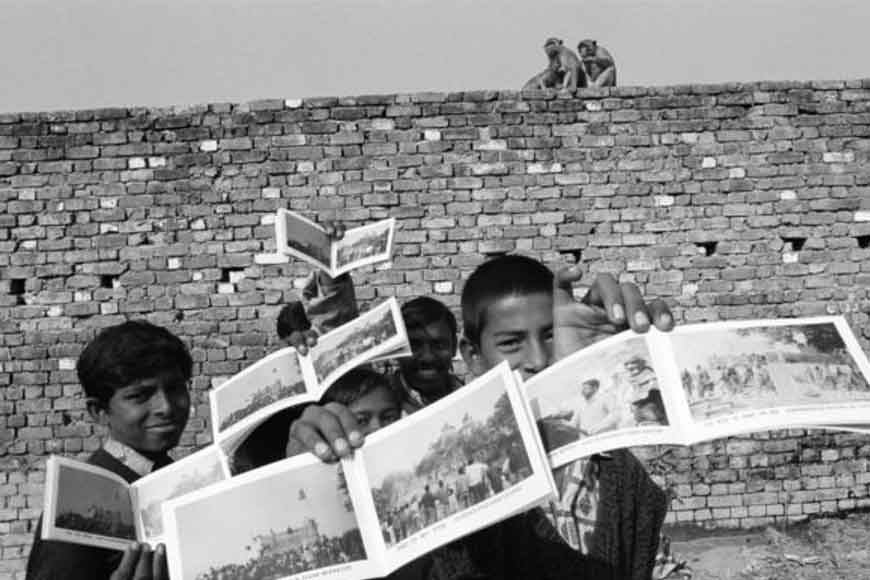 Another photograph from Ayodhya series
Prashant Panjiar also spoke about another important project, 'Ayodhya' which throws light on the zone of communal violence on December 6, 1992. Panjiar was present at the zone on assignment for the India Today magazine. Panjiar tried documenting Ayodhya more seriously from 2002. He also spoke about other two projects, 'Pan India Project' and 'Indianism' which explore various nooks and corners of Incredible India.
When asked about his editing and selecting process, Panjiar said, "I click photographs and keep them away. I allow the pictures to talk to each other."