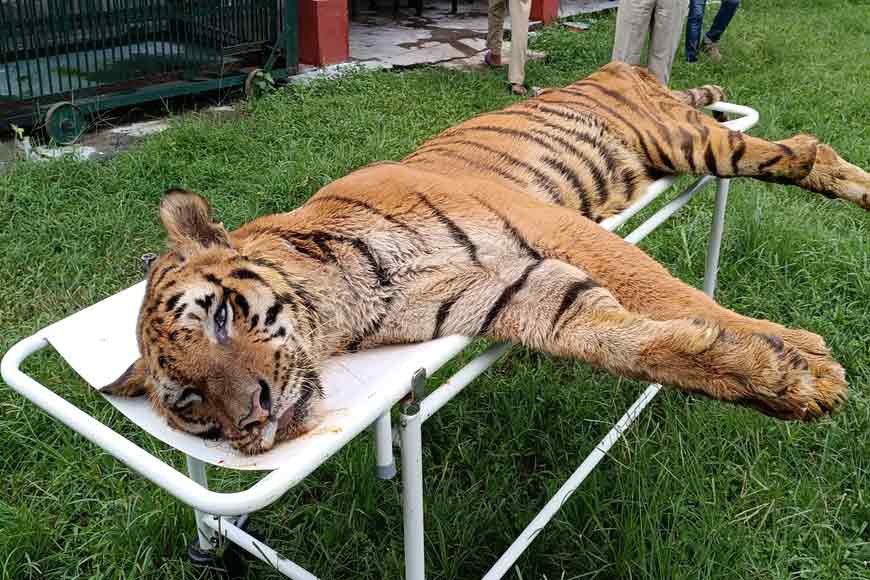 "He was like a child. He seemed to understand everything." Those were the words of a forest official bidding a last teary goodbye to Raja. But who is Raja? He was the oldest surviving tiger in captivity. At the age of 26 he died leaving all who took care of him in a state of sorrow.
When he came to Khayerbari Rescue Centre in 2008, terribly injured in a fight with a #crocodile, he was 11. He survived thanks to dedicated vets and our staff. But today, Raja left us forever. At 26, he was one of India's oldest surviving #tigers. We will miss him always pic.twitter.com/2RBQ0BfYKx

— West Bengal Forest Department (@ForestDeptWB) July 11, 2022
The 26-year-old tiger was brought to the South Khairbari Tiger Rescue Center in North Bengal in the year 2008. On Monday Raja became the oldest Royal Bengal Tiger in captivity to have died at his shelter in Jaldapara Forest of Alipurduar district. India's longest surviving tiger, Raja, who was more than 25 years old, passed away on Monday at SKB Rescue Centre here – that's what was said in the official report.
'With a very sad heart, this is to inform you that 'Raja' the tiger from SKB Rescue Center, died today morning around 3 a.m. He died at the age of 25 years and 10 months making him one of the longest surviving tigers in the country,' a statement was released by the forest department.
In August 2008, 'Raja' was brought to the South Khairbari Tiger Rescue Center in North Bengal, after being injured by a crocodile in a territorial fight with more than 10 injuries. Veterinary doctor Pralay Mandal along with Wildlife Guard Partha Sarthi Sinha and other staff members, with utmost dedication and labour, had then healed the magnificent beast at South Khairbari, which happens to be the rescue and rehabilitation centre for different animals that are caught from the forests of Bengal. He was almost 11 years old when he was bought to the South Khairbari rescue centre, and there he survived for another 15 years, making him one of the oldest surviving tigers in the country.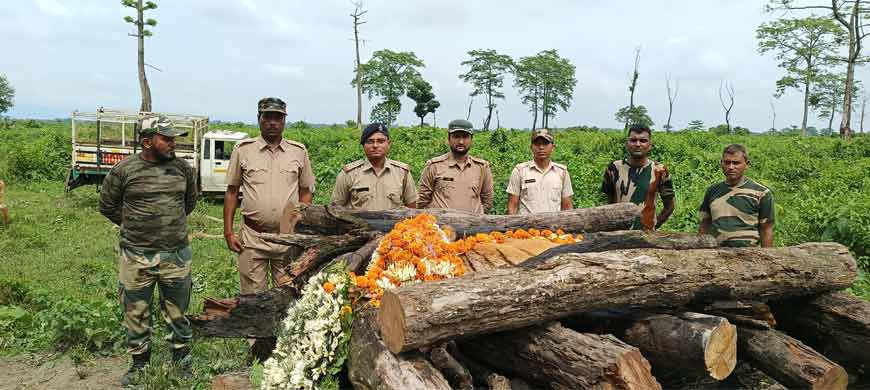 'We all are in a state of mourning,' officials said. District Magistrate of Alipurduar, Surendra Kumar Meena, Directorate of Forests in Jaldapara, Dipak M and other officers of the forest department and district administration along with zoo staff paid homage to Raja. In January 2014, the then oldest tiger living in a captive environment was Guddu, who died at the Kanpur zoo in Uttar Pradesh.
Last year, Raja's 25th birthday was marked with gaiety by the forest department on August 23, the day he got a new lease of life in 2008 after surviving a crocodile attack. Incidentally Raja did not show any symptoms of serious illness in recent times and the vets diagnosed the cause of his death as old-age-related problems, which may surface all of a sudden. Big cats usually do not live beyond 20 years. Raja, who had been taken to the Tiger Rescue Centre since 2008, walked on a prosthetic limb after the original got severed in the crocodile attack while swimming across a creek in the Sundarbans.

Based on several standard protocols to assess, the department had arrived upon the tiger's age during 2008 at 12. Despite being a tiger that lived in the wilderness once upon a time, Raja was very well behaved and often responded like a zoo animal to the call of his keepers and the vets who looked after him. No wonder, everyone who knew Raja were so heartbroken.