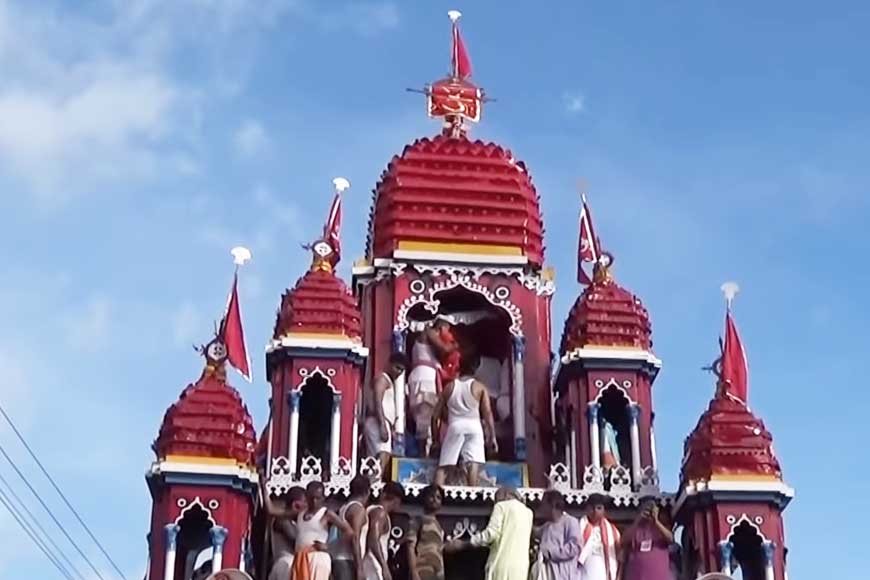 In the autumn of 1872, Bankimchandra Chattopadhyay launched a magazine which was to create a new epoch in the history of Bengali literature and nationalism. He called the magazine 'Bangadarshan', and in the autumn of 1875, it featured his new novel titled 'Radharani', apparently based on a true incident about a young girl who had gone missing from a Rath Yatra mela or fair. For those who have read it, the opening chapter of the novel contains a marvellous description of the 'mela'.
This fair, held at Mahesh in Serampore, Hooghly district, has grown up around India's second oldest Rath Yatra (the annual chariot festival to honour Lord Jagannath), a spectacular event virtually impossible to describe to those who have not witnessed it. The current year marks the 625th anniversary of the festival at Mahesh, but thanks to the Covid-19 pandemic both last year and this, the rath yatra has had to be severely curtailed, though we look ahead to happier times and the restoration of normalcy.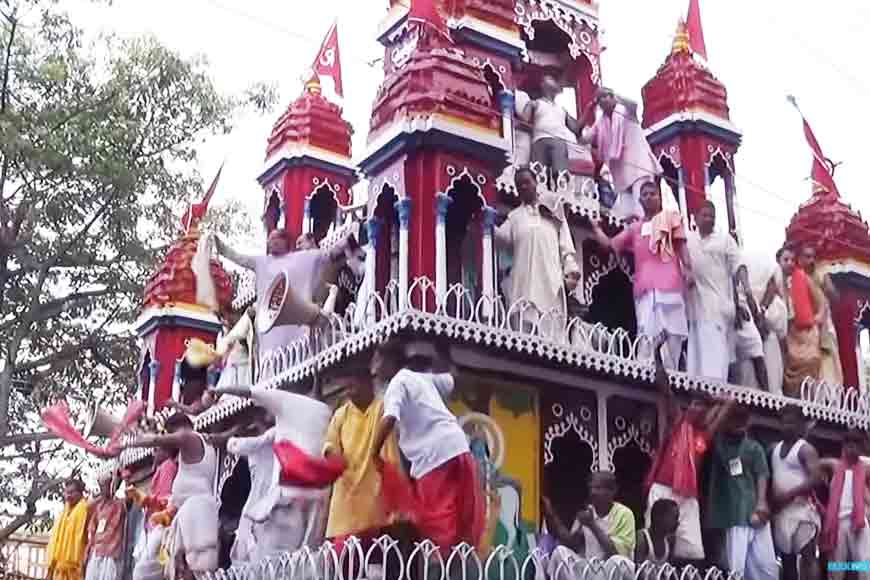 Celebrating the yearly visit of Lord Jagannath (an abstract representation of Krishna, or an avatar of Vishnu according to some beliefs) to the home of his 'sakhi' or female friend Pournamasi accompanied by his siblings Balabhadra and Subhadra, Ratha Yatra is an important festival in the Hindu calendar. Over the centuries, Pournamasi has become simply 'Masi' in Bengali, which also means mother's sister, leading to the frequently mistaken belief that Ratha Yatra is about Jagannath travelling to the home of his aunt, or 'Masir Bari'.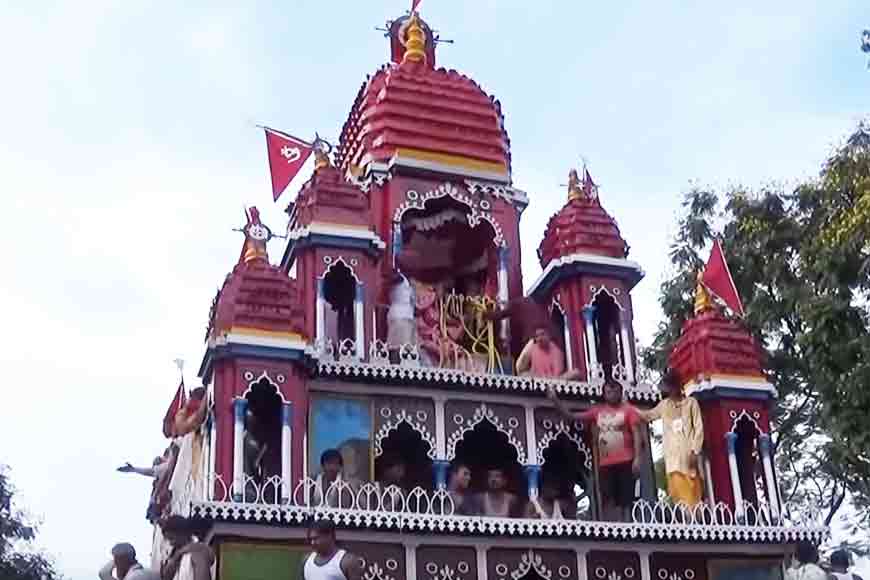 Sebayet Tamal Krishna Adhikari of Mahesh Jagannath Temple says that this year, a temporary 'Masir Bari' has been set up next to the temple, where Jagannath and his two siblings will stay until 'Ultorath', the traditional return journey, which this year is scheduled for July 20, while Ratha Yatra itself is on July 12. They will not ride their chariot, however. Instead, Lord Narayan (Vishnu by another name) will be borne in procession to the traditional Masir Bari as a representative of the trio, and return on the day of Ultorath. "Before we set out, we will encircle the Rath seven times, but we will not move it," says Adhikari.

Second only to Puri in terms of age and size, Mahesh hosts the world's second largest Rath Yatra after Puri, its festival and fair drawing crowds in excess of two lakh people every year. While comparisons with Puri are inevitable, the Rath Yatra in Mahesh remains unique in very many ways. To begin with, at 50 feet, the 'rath' (chariot) at Mahesh is taller than the ones at Puri, as Adhikari points out. "Ours is the world's largest Rath, actually. Lord Jagannath's chariot at Puri is 45 feet tall, Lord Balabhadra's measures 43 feet, and Ma Subhadra's chariot is 42 feet. Our Rath weighs 125 tonnes, and is pulled by huge Manila ropes. It has four storeys and 12 wheels, signifying the 12 months. It also has 96 pairs of eyes drawn on it, symbolising the eyes of Lord Jagannath."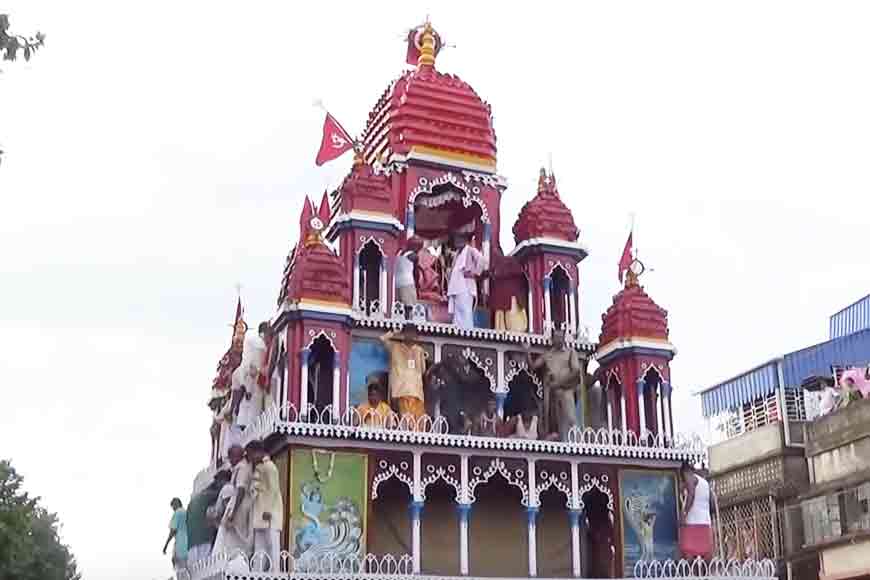 The distinctions do not end here. The Rath that is presently in use is "a mere 139 years old", says Adhikari. And the backstory behind it is fascinating. Apparently, owing to a belief among certain sections of the population that to die on or by the Rath was a sureshot way of gaining access to heaven, old people would either hang themselves inside the earlier wooden chariots, or deliberately lie in a chariot's path so they would be trampled to death under the wheels of the 'juggernaut'. "Because they were tainted by death, the wooden chariots would have to be replaced every now and then," Adhikari explains.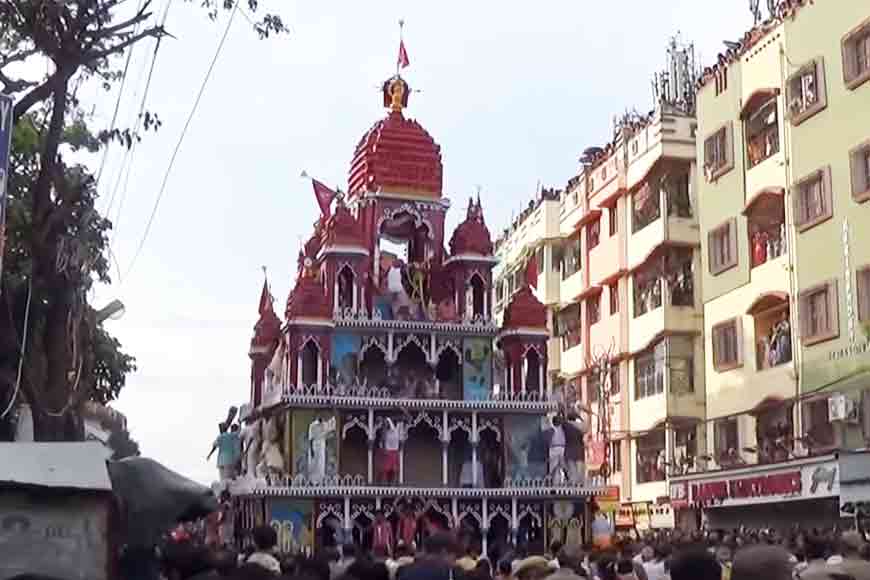 That changed when Krishna Chandra Bose, a zamindar from Kolkata's Shyambazar, donated the new chariot to the temple. Made of iron coated in wood, the Rath was constructed by the renowned Martin Burn Company at an estimated cost of Rs 20,000 in those days. The two huge copper horses fronting the chariot were built by Joy Engineering Company. Today, if one were to evaluate the Rath in monetary terms, the value would run into a few crores of rupees.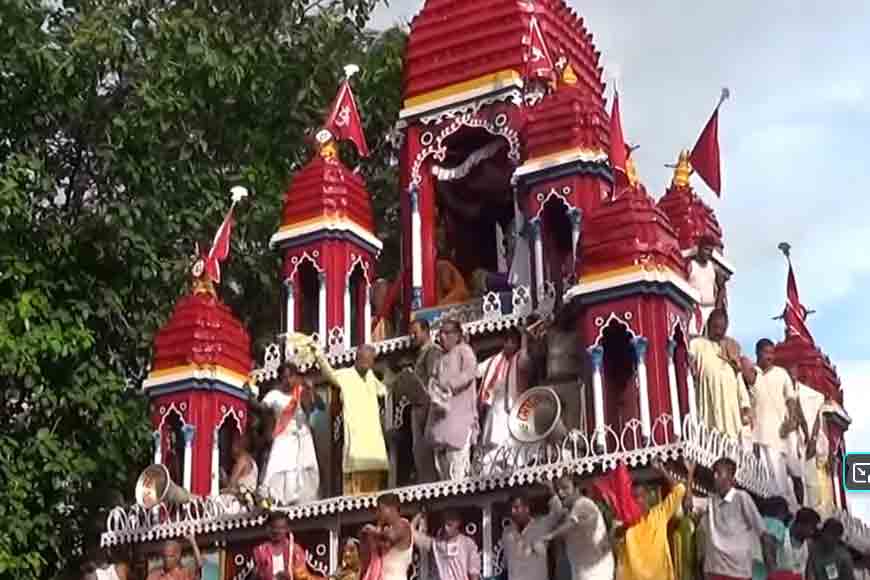 While the pandemic has temporarily stopped the wheels of the juggernaut, you should still visit Mahesh just to view this marvel of engineering. And to soak in the atmosphere of one of the state's important temple towns, a simple day trip from Kolkata. After all, Lord Jagannath is not going anywhere. As Adhikari says, not only does the 625-year-old wooden idol show no sign of wear and tear, but it seems to be getting heavier with age. Is that anything short of a miracle?