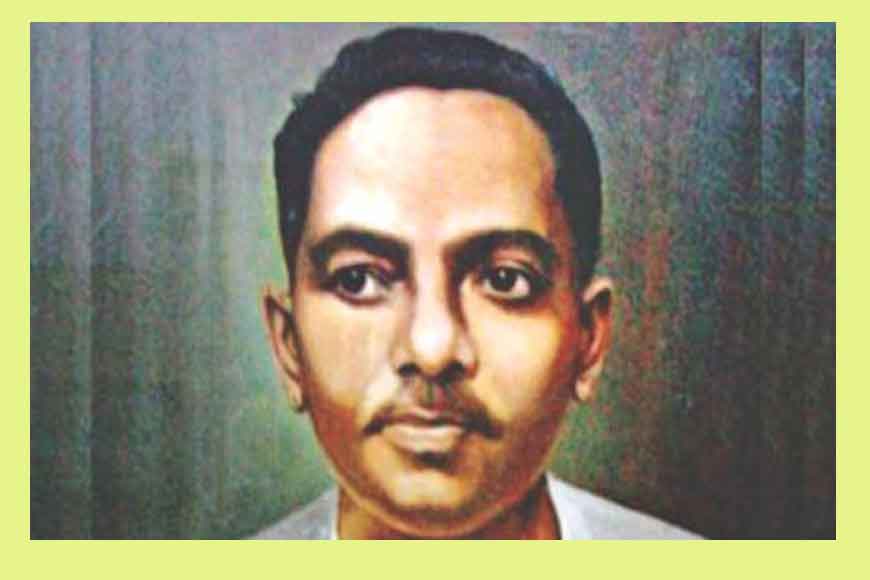 Night
(Jibanananda's poem on night in Calcutta)
Lepers open the hydrant and lap some water.
Or maybe that hydrant was already broken.
Now at midnight they descend upon the city in droves,
Scattering sloshing petrol. Though ever careful,
Someone seems to have taken a serious spill in the water.
Three rickshaws trot off, fading into the last gaslight.
I turn off, leave Phear Lane, defiantly
Walk for miles, stop beside a wall
On Bentinck Street, at Territti Bazar,
There in the air dry as roasted peanuts.
(Translated by Clinton B. Seely)

One day eight years ago
(Jibanananda's poem was full of friction, from sophisticated words to village dialects)
Nevertheless, the owl stays wide awake;
The rotten, still frog begs two more moments
in the hope of another dawn in conceivable warmth.
We feel in the depths of traceless darkness,
unforgiving enmity of the mosquito-net all around;
The mosquito loves the stream of life,
awake in its monastery of darkness.
(Translated by Faizul Latif Chowdhury)

Under the sky
(His poem on death)
Under this sky, with stars above --
Some night, my tired soul will seek a sleep --
Like a snow-filled white ocean of the North Pole!
This night – this day –this bright light!
And celebrations of life – we forget all --
Below this silent, fathomless sky!
Some day, I felt the fragrance of my body
bathing in the sea and drenching my soul with love.
One day, kept awake to enjoy this vigor of life,
Light amid darkness.
Heard night whispering to an arriving dawn!
But this too will end some day.
We just have time to ripen like the harvest of the soil
Once ripe, hands of death beckon.
When she will embrace us in her cold grip.
The silent death will take us all, gradually.
When time is up, death's embrace too, feels good.
(Translated by Saheli Mitra)

After twenty-five years
(The poet's intellectual vision was thoroughly imbedded in Bengal's beauty and nature)
Amidst a vast meadow the last time when I met her
I said: 'Come again a time like this
if one day you so wish
twenty-five years later.'
This been said, I came back home.
After that, many a time, the moon and the stars
from field to field have died, the owls and the rats
searching grains in paddy fields on a moonlit night
fluttered and crept! – shut eyed
many times left and right
have slept
several souls! – awake kept I
all alone – the stars on the sky
travel fast
faster still, time speeds by.
Yet it seems
Twenty-five years will forever last.
(Translated by Luna Rushdi)