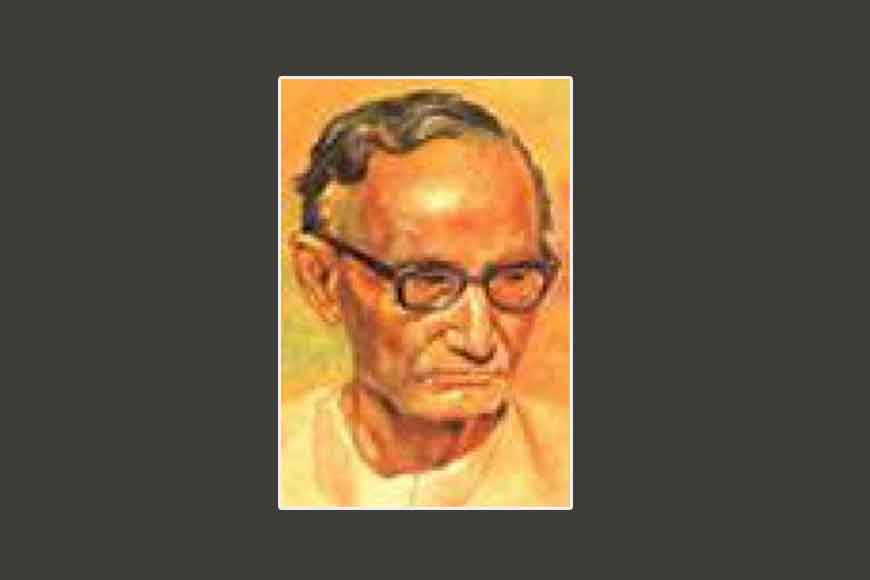 Most Bengali contemporary school students are familiar with Ranur Prothom Bhaag, a short storythat is part of school curriculum. When asked about the author's name, most tend to say 'Bibhuti Bhushan Bandopadhyay' instead of Mukhopadhyay, though Bibhuti Bhushan Mukhopadhyay was one of the most widely-read humorists of the 20th century. A chronological history of Bengali literature would be incomplete without a detailed discussion on Mukhopadhyay. But alas! It is our misfortune that we no longer explore the vast treasure trove of literary works he has left behind for future generations.
Bibhutibhusan Mukhopadhyay was a brilliant short story writer. Though he has penned novels and plays as well, yet his trademark benign humour dazzles most in his short stories. At the time when he shot into the literary scene, most of his contemporaries were trying to come to terms with the new social and political order of the day. Gloominess surround edthe environment and whatever they wrote was a stark reflection of the bleak times. Mukhopadhyay was an exception. He did not follow existing literary trends, rather created a new one.
It was humour without any malice. Take for instance, his most-read story, Ranur Prothom Bhaag. The autobiographical story centres around Mejo-Kaka (uncle) and his little niece, Ranu. She is tired of being "too young" and wants to grow up fast and take up household responsibilities like her mother and grandmother. She apes them and pretends to be a grown-up who instructs and admonishes all members of the family, including her uncle, and the domestic help. While others enjoy her childish games, her uncle is very worried about his adorable niece's bleak future because she hates books and studies. Every time he tries to be stern with her and ask her to study, she slips away under some pretext or the other. Once, her uncle asks her to get her First Reader, but she returns after some time with a long face saying she has misplaced the book. Her exasperated uncle gives up on her.
A short while later, her wedding is fixed despite strong protests from her uncle. On the day Ranu sets off for her in-laws' house, she sneaks in to her uncle's room with the First Reader bundled in her hand and confesses her crime repentantly. This simple story ends with a note of pathos. This was made into a film in 1974 where renowned actor Ajitesh Bandopadhyay essayed the role of Mejo Kaka.
Mukhopadhyay later wrote three sequelsof Ranur Prothom Bhag named Ranur Dwitiyo Bhag, Ranur Tritiyo Bhag, and Ranur Kathamala. He wrote a very funny and interesting book for children Ponur Chithi.
Again take Sriman Prithviraj(1972), another hilarious story that was made into a hit feature film by Tarun Majumdar. it is the story of the transformation of a young boy's innocent but naughty childhood to an adult who helps in Swadeshi movement.
Borjatri is another of his famous work that was later made into a celluloid masterpiece by Satyen Bose in 1951. Mukhopadhyay wrote a couple of brilliant travelogues. Kushi Panganer Chithi, Duar Hote Adure and Ajatar Joyjatra shows his myriad interests and his fine style of writing detailed descriptions of the places. He had a rare distinction of devising plots and characters from everyday situations and places. His characters are ordinary men and women, boys and girls who go about their daily routine, but it is the author's eyes that screens for the gem and weans it from the ordinary humdrum of life.
His vast collections of short stories are an example of his beautiful amalgamation of benevolent humour and pathos that attracts readers to his works. A probashi Bangali, Mukhopadhyay lived life to the full, writing at his own pace for his own joy. He never ran after fame, but his works were recognized and awared on their own merit. He died at his ancestral home at Darbhanga in 1987.