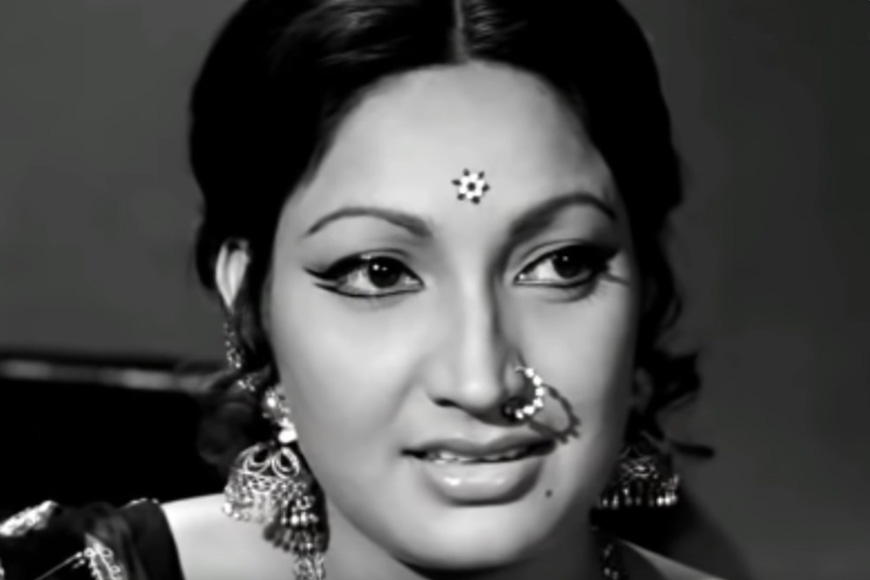 A beautiful woman lavishly dressed in an expensive Banarasi silk saree, decked with heavy gold and diamond jewellery stands alone, holding the window grills, staring vacantly at the outside world from an enormous room. She is an embodiment of melancholy and loneliness and her expressive eyes convey her despondency. Just then a song begins to play in the background and her eyes trail the silhouette of Sitapati (Soumitra Chattopadhyay), who sings, oblivious of the peripheral world: 'Khirki theke singhaduar Ei tomader prithibi/ Er baire jogot achhe tomra manona/ Tomader konta haasi konta byatha/ Konta prolaap konta kotha/Tomra nijei janona'. The woman conveys the pathos through her facial expressions, silently. The film was a super-duper hit in 1972 and the female protagonist was Arati Bhattacharya, a talented young actor who was accoladed for her brilliant portrayal of Mrinoyee in the cult film, Stree. Based on Bimal Mitra's novel and directed by Salil Dutta the film is a romantic paean to the passing decadence of the erstwhile zamindars. Uttam Kumar as zamindar Madhab Dutta came out of his stereotypical romantic hero's image and emerged as a brilliant actor with grey and dark shades in his character. Soumitra Chattopadhyay, as the other protagonist, essayed an equally intense Sitapati, who gets entangled in an extra-marital affair with his former flame, Mrinmoyee, who happens to be his employer, the zamindar's wife now. Amid these two stalwart actors, both at the helm of their careers then, new-comer Arati Bhattacharya held her own. She was highly praised for her vast range of acting. The way she portrayed an entire gamut of emotions was lauded both by critics as well as the masses. A new star was born.
Arati faced the camera for the first time in 1971 when she was selected to play the lead role in a Hindi film, Rewaz, but the film was abandoned mid-way and never saw the light of day. In 1972, Mrinal Sen selected her for his Hindi film, Ek Adhuri Kahani. In the same year, another film, 'Picnic' also released and she won the heart of film goers with her refreshing looks and her style of acting, free from mannerisms. She made a separate entity for herself in the Bengali film industry and reigned the entire Seventies. Her career-graph went upward consistently and she continued to perform lead roles till the mid-80's and then she married and decided to hang her boots, while still ruling the roost in Bengali film industry.
Arati's association with films did not end though. She moved on to explore other areas including direction and script writing in Bhojpuri films. Now in her seventies, this once-sprightly actor continues to pursue her passion steadfastly. She is a highly rated veteran author and a name to reckon with as a script writer in the popular Bhojpuri film industry.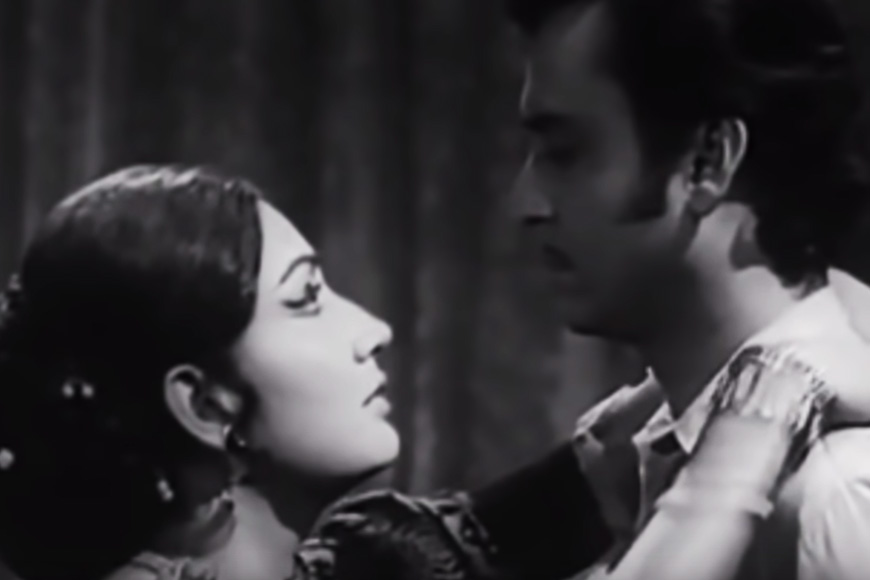 During her film career, Arati had worked with some of the very best directors and actors of her time. A trained Kathak dancer, she worked with Satyajit Ray in 'Jana Aranya', the last film among his Calcutta trilogy series. Based on popular novelist Manishankar Mukhopadhyay (Shankar)'s novel, the film portrays the turbulent days of the 1970s -- a period that was most disputed and disappointing decade in India's social-political history. This was the decade when the country reeled under poverty, unemployment rate was alarmingly high and the education system was flawed and redundant. The film is generally considered to be one of the darker and more cynical ones in Ray's filmography. Renowned American film critic and author, Jonathan Rosenbaum of 'The Chicago Reader' considered" it to have "the best performances of any Ray film I've seen and a milieu that may remind you of both Billy Wilder's 'The Apartment' and John Cassavetes's 'Faces.'"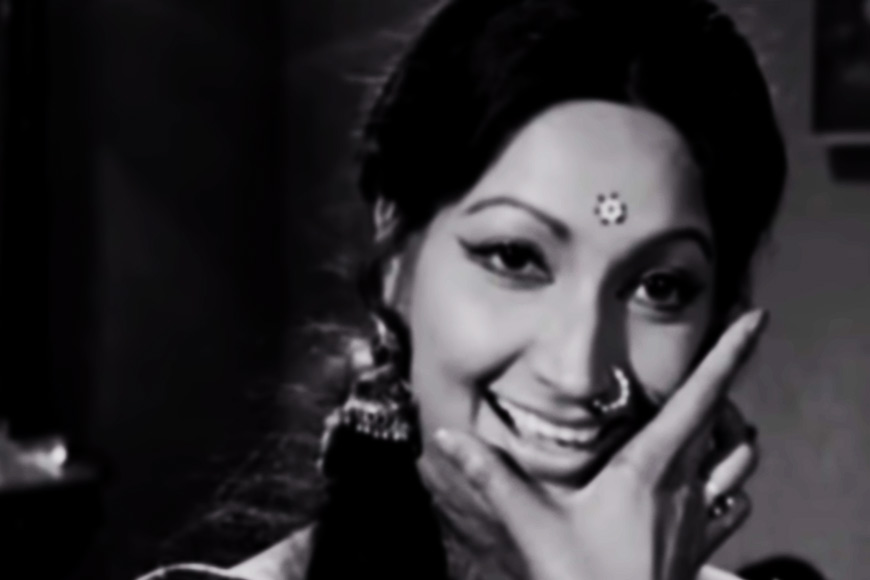 Arati's acting career spanned for a decade-and-a-half, but during this short period, she starred in more than 50 feature films in Bengali. She was nominated a number of times for her stellar performances in several films and won the prestigious Bengal Film Journalists' Association – Best Supporting Actress Award for 'Ami Shay O Sokha' (1976).

Ray had approached Arati again with an offer for her to portray a key role in 'Ghare-Baire.' Considered as one of the finest works of Rabindranath Tagore, the film is set against the backdrop of the infamous communal riots following Lord Curzon's announcement of Partitioning Bengal in 1905. However, she had to turn down the lucrative offer because of a condition that she needed to fulfill. She was offered the role of Nikhilesh Chowdhury's widowed sister-in-law, a role that required her to tonsure her head. But she was shooting for five other commercial films at that time and two of which were with Uttam Kumar. She could not afford to take the risk and sought Ray's permission to use a wig, but her proposal was rejected. So, she had to let go the opportunity. Ironically, Ray finally decided not to portray a bald look for the character Arati was supposed to essay. Instead, the character had short-cropped hair and the role went to Gopa Aich.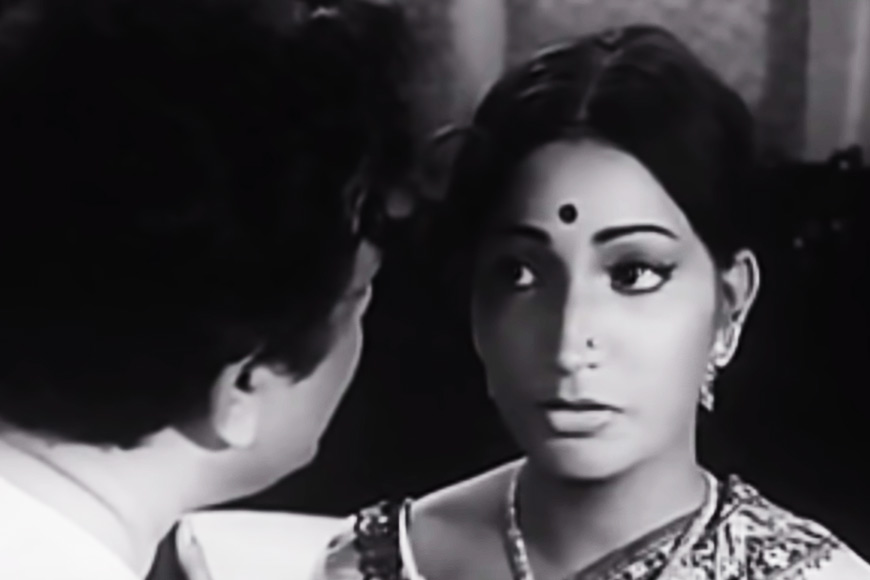 Arati was born on November 8, 1951 in Jamshedpur. From an early age, she aspired to be a physician but fate had other more elaborate plans for her. After completing her matriculation from D.M. Madan Girls High School she joined Jamshedpur Women's College but could not complete her studies. Since her school days, she was a very good stage performer and won several prizes and accolades for her performances. While in college, a chance meeting with actor Satya Bandopadhyay during a college drama in Jamshedpur changed her fate. Bandhyopadhyay invited her to Calcutta and work as a professional theater artist. Arati decided to try her luck and accompanied by her mother, landed in the city. She started her acting career as a theater artist in "Nahabat."Initially, Arati was not very fluent in colloquial Bengali and her conversation would be smattered with Hindi and English words and phrases. To rectify this, Bandopadhyay sought senior actor Sabitri Chattopadhyay's help. Chattopadhyay took Arati under her wings and trained her. Soon Arati's language skills improved and she picked up the right diction, delivering dialogues in flawless Bengali.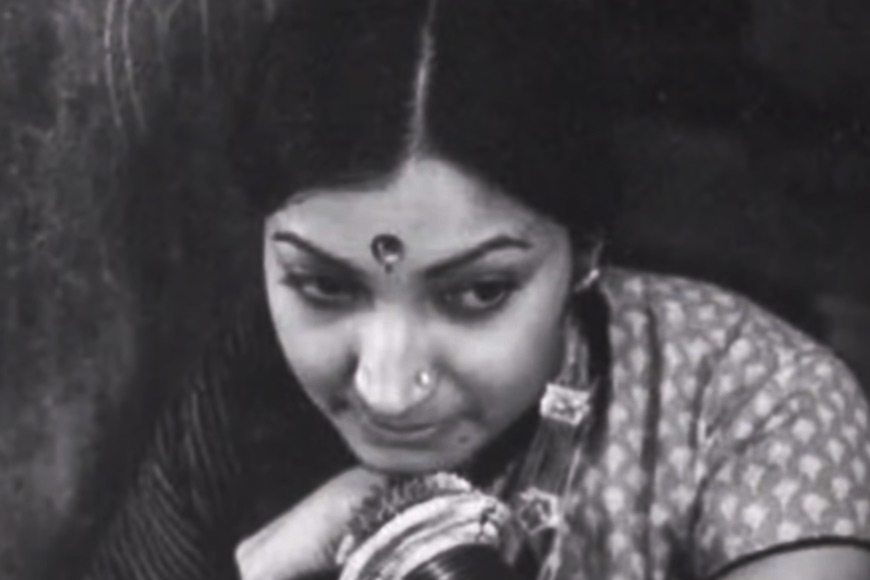 Satya Bandhyopadhyay wrote and directed 'Nahabat' which used to be staged at Rangmahal, a prominent theatre hall in Cornwallis Street in north Calcutta, and the hub of professional theatre during the time. Arati was magnificent in the lead role of Keya and critics heaped praises on her performance. The popularity of the play was phenomenal and it catapulted her to stardom. Her fame and success opened new avenues for her and she entered the hallowed world of celluloid. After getting a break as the lead actress in Mrinal Sen's film "Ek Adhuri Kahani," she soon joined the big league and conquered uncharted territories on her own terms. Working with some of the very best actors and superstars of her time including Uttam Kumar, Soumitra Chattopadhyay and Anil Chattopadhyay, she proved her mettle and climbed the popularity charts consistently.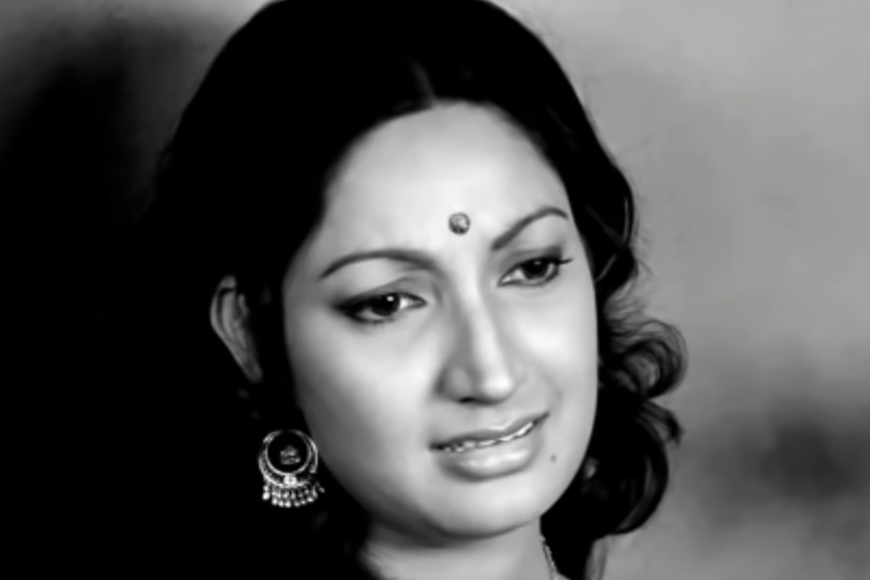 Arati is known for films like Stree, Preyasi, Ami, Shay-O-Shokha, Picnic, Premer Phande, Golap Bou, Job Charnocker Bibi, Harmonium, Anandamela, Harano Prapti Niruddesh, Suryatrishna and many more. In 1976, she did a playback in the movie, Anandamela. While still in the prime of her career, Arati married Bhjpuri film actor and politician, Kunal Kapoor, and bade goodbye to her acting career.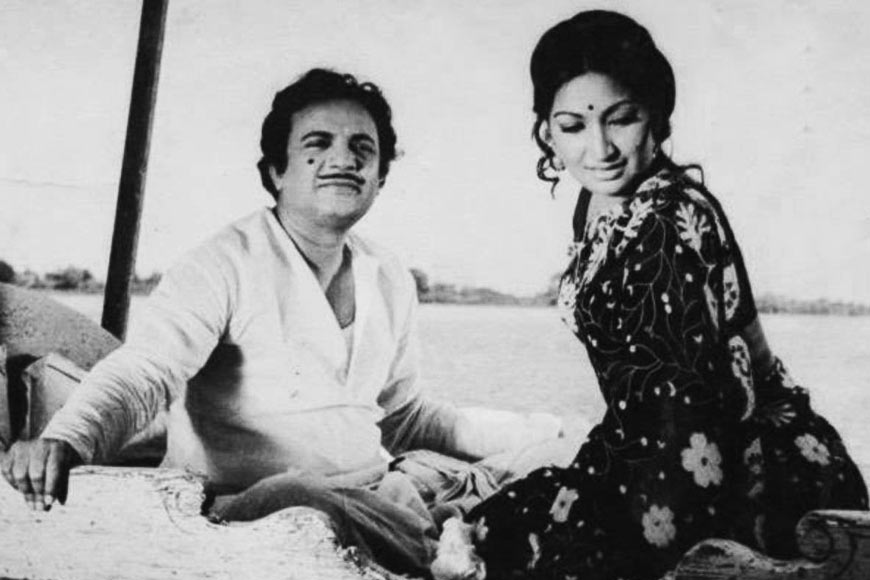 Her second innings is no less interesting. In 1987, she directed a Hindi romcom, 'Mashuka.' This was followed by her foray into Bhojpuri films with her directorial venture, 'Dangabaaz Balma.' (1988). She has diversified as a script writer and has been credited for writing scripts for a number of superhit Bhojpuri films. Her son, Akash Singh, has followed in his parents' footsteps and has joined the acting league at Bollywood. The script for his debut film, 'Bloody Ishq' was written by Arati. With this action thriller flick, life has come full circle for this talented septuagenarian. But not one to rest on her laurels, Arati is still active and continues her journey as a successful script writer in Bhojpuri film industry.