Rubbles everywhere! Durga Pithuri Lane of Bowbazar looks like a bombarded war zone!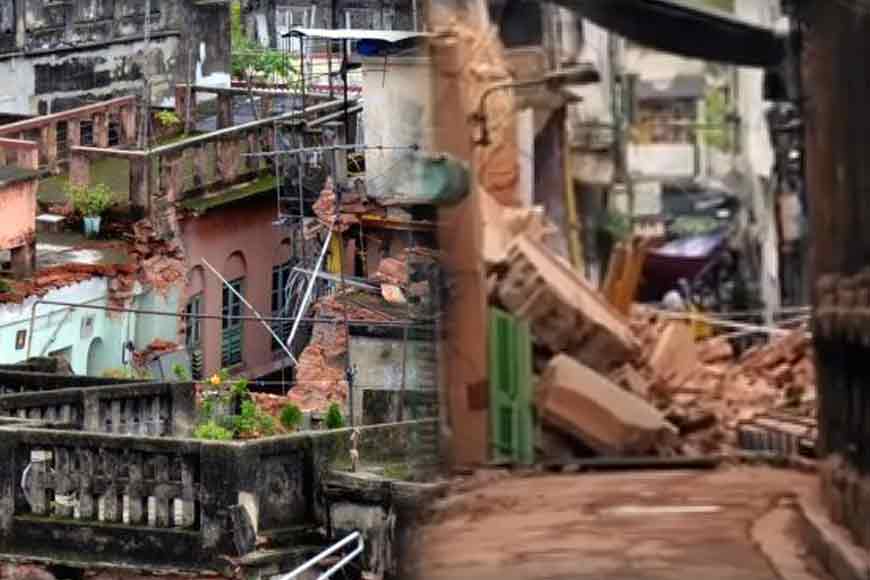 Many buildings of Durga Pithuri Lane of Bowbazar are almost 150-year-old. They have stood against the test of time for more than a century. But today they are ravaged, many of them turned to rubbles, thanks to the East West Metro's wrong calculation in boring. Worse, the busy street that buzzed with activities, now looks like a warzone with silence reigning.
The neighbourhood used to be abuzz with activities on weekdays as this street also housed business establishments like a printing press, jewellery shops, private offices other than grand colonial architectural buildings. Today they have mostly collapsed. Even tall landmark buildings numbers 13A, 12A that have lots of legacy attached to them have been just ruined.
The boring machine of the metro tunnel had hit an aquifer, that the Metro authorities probably did not even know had existed! And many buildings now have to be demolished to make way for the shaft that was not a part of the original plan. But who will pay for the memories of these grand houses of Old Kolkata that should have been preserved?