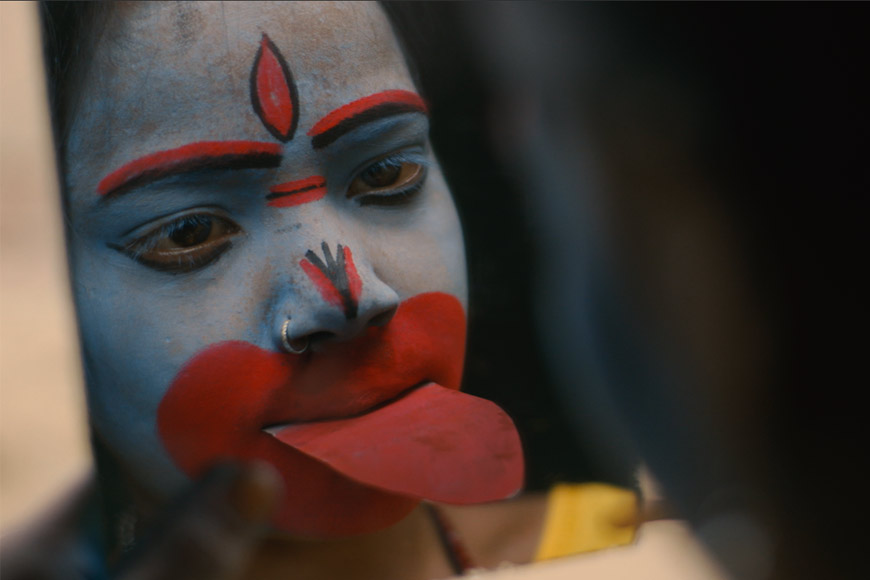 The Little Goddess
MAVA, a civil service organisation, was born in March 1993. Funded by Harish Sadani, MAVA is an acronym for Men Against Violence and Abuse and is based in Mumbai. Over the past 29 years, it has done yeoman service in spreading awareness about violence against women across the state of Maharashtra and beyond. The three-pronged objective of this organisation was (a) to deconstruct masculinity (b) to help men break out of their dominant masculine image and (c) help form an equal society that would regard women with respect.
For the past four years, MAVA has also hosted the Samabhav Travelling International Film Festival, which carries the tagline 'Celebrating Gender Diversity and Inclusion' and travels across the length and breadth of the country. Each screening is followed by a Q & A session with the director either online or in person, if the director is present. The Kolkata edition this year was held at the West Bengal National University of Law and Juridical Sciences last month, co-hosted by Talking Taboo.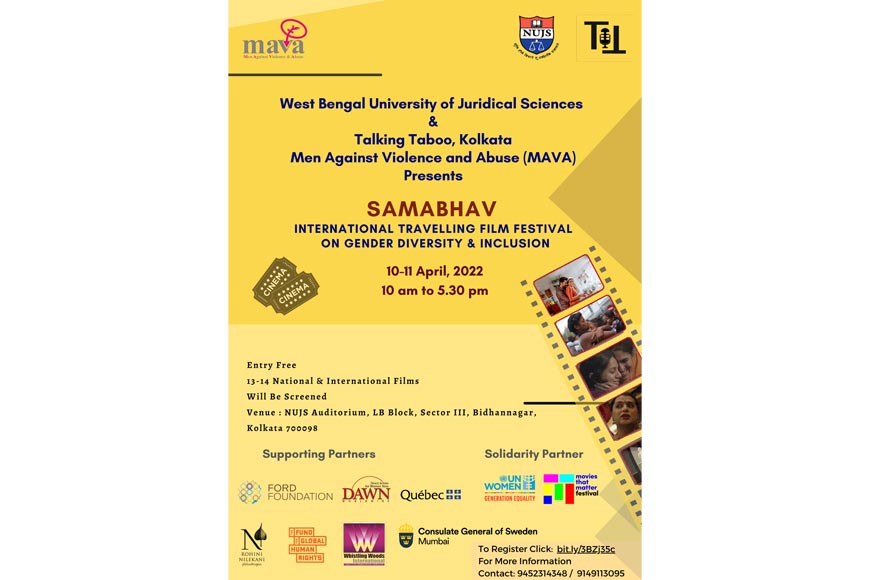 Categories of films screened are classified under heads like Short, Documentary, Feature, National and International Films that cover subjects such as gender, sexuality, masculinity and relationships. There is no competition but experts from different media fields are invited to offer their comments on the screenings each day. There were 19 films screened from morning to evening each day.
Award-Winning and notable films were - My Odyssey is Red, Hridoy Bosot, The Great Indian Kitchen, My Mother's Girlfriend, The Little Goddess, Natkhat, Darling (Pakistan), With You, Without You (Sri Lanka) Sex, Revolution and Islam (Turkey, Germany), Black Roses and Red Dresses, etc.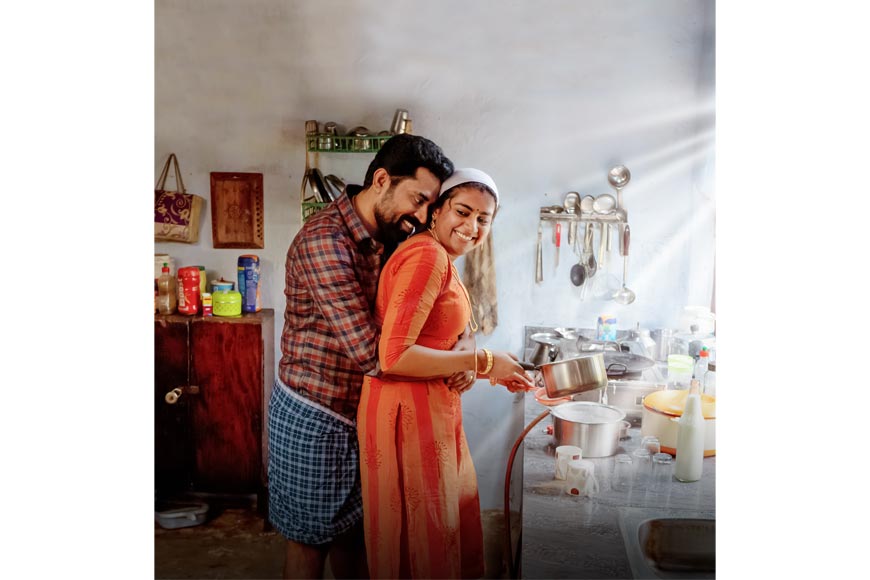 The Great Indian Kitchen
Among the better-known films was The Great Indian Kitchen, a film in Malayalam directed by Jeo Baby. The film comes like a stinging double-slap, one to the supporting characters in the film who believe that conventional practices are meant exclusively for the women and the other, to the audience, a majority of which actually believes that a married woman's rightful place is in the kitchen.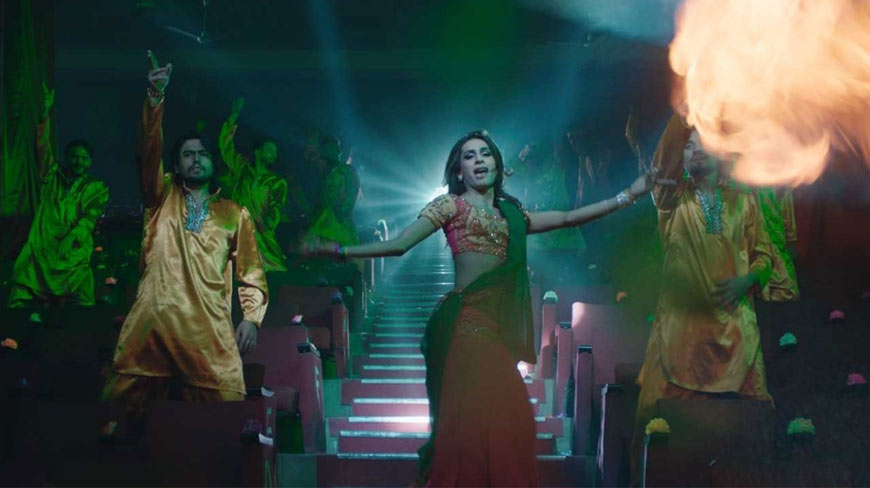 Darling
The 15-minute film Darling directed by Saim Sadiq comes as a pleasant surprise because it is from Pakistan and features Alina Darling, a trans woman and aspiring dancer, and her friend Shani, who has a closet crush on her. The film follows the journey of the two friends as they attempt to land Alina the spot of a lead dancer for an erotic dance show that Shani is also part of. Alina wants to be the lead and come forward as the main dancer, but as she is a trans woman, this never happens and the lovers are seen travelling in a public bus, sad and sorry. Alina Khan is portrayed by a real trans woman who describes her personal struggle in the industry, "I've always wanted to act in movies, since I was a child. But then I'd ask myself, how are they going to cast me? As a man, or a woman?" A lovely film which leaves you very sad in the end.

Arun Fulara's 15-minute film My Mother's Girlfriend is a sweet love story where two working class women, Renuka and Sadiya, distanced in terms of age, faith and everything else, fall in love and have secret trysts without their respective families knowing. The Maharashtrian Hindu woman is middle-aged and her grown-up son is shell-shocked when he discovers the affair. He also soon learns that the younger Muslim woman, his mother's lover, really takes care of his mother and loves her dearly, and offers the young woman a lift in his taxi.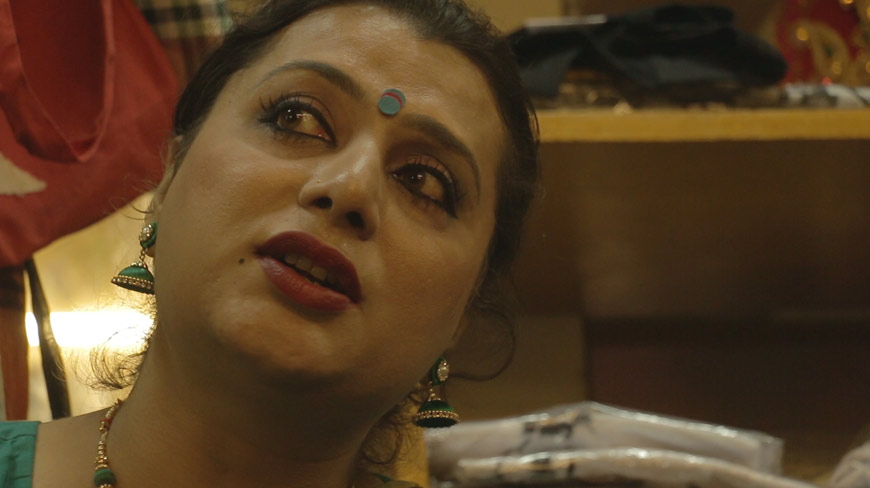 Metamorphosis
Hridoye Bosot or Metamorphosis is an intimate portrayal of Suvana Sudeb, a transgender who undergoes gender affirmative surgery in order to negotiate the conflict of body and mind. Based on a real-life story, this decision creates turmoil in her family, who fear societal backlash. As love remains elusive as always, Sudeb realizes that the surgery could not change her destiny as transgender, forcing her to reconcile with the reality anew.
According to Sankhajit, the director, a post-graduate from SRFTI, "The film also deals with psychological and social vulnerability experienced by transgender individuals undergoing what is commonly called Sex Reassignment Surgery (SRS). As SRS becomes legal and the cost of the surgery is reduced significantly, we see a spurt of such cases in recent years, without having any clear understanding of its serious consequences for the body and mind." Sudeb herself was present for the screening and gave enlightening inputs after every screening, including her own film.
The Little Goddess directed by Gauri Adelkar is about a little girl who belongs to a Bahurupi family of performers now fallen on very bad days. She doesn't like to dress up as a goddess and beg for alms but her parents push her into it as she is the only source of income for them. Durga dreams of going to the city and doing something big. She runs away but when a trafficker gets hold of her, she misses her parents, as she carries a picture of them and there the film ends. Within the short span of 15 minutes, the director, using a real family of Bahurupis, gets her message across beautifully.
On the last afternoon, the very intelligent audience got the opportunity of watching With You, Without You written and directed by Sri Lankan filmmaker Prasanna Vithanage, in 2012. The film is based on the 1876 short story A Gentle Creature by Fyodor Dostoyevski, a story has been filmed by directors across the world, including the late Indian filmmaker Mani Kaul in Hindi. This film has been screened at a dozen international film festivals as Vithanage is one of the most outstanding filmmakers in Sri Lanka.
A man and a woman from the two ends of Sri Lanka's bloody 30-year civil war discover that the colour of love is blue, and life, shades of grey. It is about a husband and his much younger wife whose married life is completely sucked into an intriguing silence each one finds impossible to break or rather, does not want to break. The wife takes the easy way out of what she considers to be a loveless life while the husband is left to grieve.