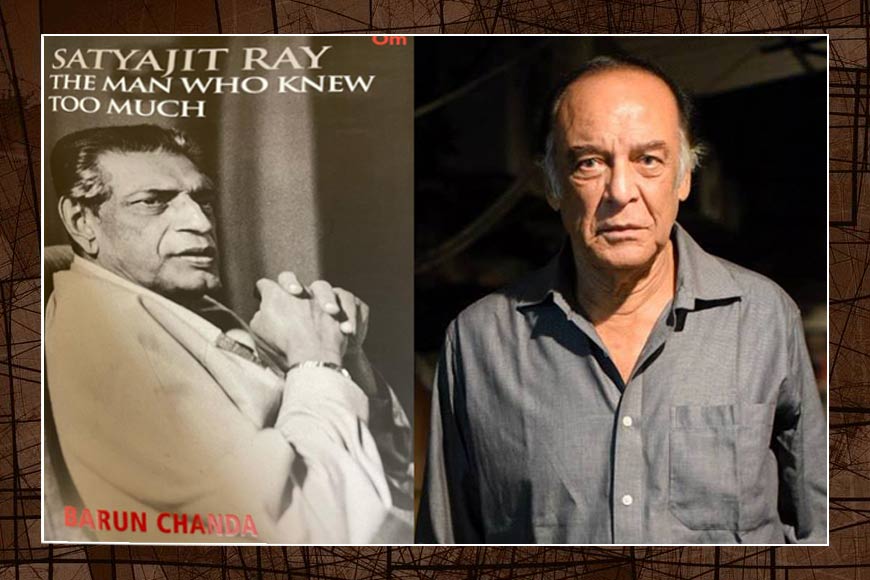 'I can call my films my own without any qualm. Whatever is good or bad in my films is due to me… I feel much happier that way. Everything that I have learnt as an art director helped shape me into a filmmaker'… If one needs to understand in depth the various facets of Satyajit Ray's craftsmanship and the 'Man who knew too much,' then one needs to embark on a journey with Barun Chanda's upcoming book on Ray, Satyajit Ray—The Man Who Knew Too Much. Barun Chanda had seen Ray from very close quarters while acting in the lead role in award winning movie Seemabaddha. After decades, Barun felt the urge to pay his tribute to the man who made him and thus author Barun Chanda pens down this wonderful book. Before the book launch on 26th May, the actor, author and adman speaks to Saheli Mitra
• Satyajit Ray – The Man Who Knew Too Much. How much is too much and why such a unique book title?
Barun: Normally a director only directs a movie, with a big batch of crewmen around. These days I even find a crew of 60 people following the director. There are experts for editing, music direction, light, costume design, cameraman and so on like the leader of an army, heading a whole band. But in Manik da's case, he was 'One Man Army' who knew and did it all --- direction, casting, music, script. I thus call him a dictator and there is a chapter in the book where I ask 'Director or Dictator?' Because in any other operation, such a man doing multiple tasks and that too with precision will be called a dictator. Ray was not 'Jack of all Trades,' rather he was 'Master of all Trades.' Even before he became a director, he wanted to be a scriptwriter and hence he wrote his own scripts, the way his vision followed and some of his movies had the best scripts ever scripted.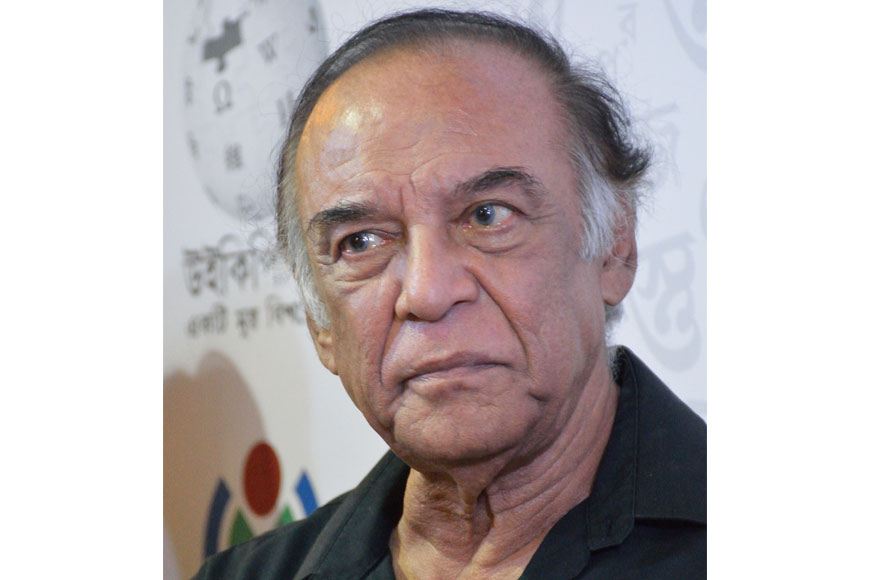 • Why does your book stand out? We have had many books on Ray before, from coffee table books to biographies and so on. How is 'Satyajit Ray – the Man Who Knew Too Much' different from those books?
Barun: Well, yes, it is different. Nobody has ever tried to explain before the many facets of Ray's craftsmanship the way I did in this book. I have hence broken down the book into different sections, touching upon all the aspects of his craftsmanship in details. The book is almost like a 'Director's Manual' and the tone is very conversational. The section 'Ray on my Mind' is more about how I imbibed Ray and how he turned me into Seemabaddha's Shyamalendu. While the next section 'The Man Who Knew Too Much' is about how he edited, his unique music sense, Ray behind the Camera and the 'Art of how he concealed Art,' his 'Blind dubbing' method, how he experimented with sounds etc. I have dedicated separate chapters to all these parts of his craftsmanship and that makes the book different from the rest and unique too. If someone is interested to understand his way of film making I am sure this book will be a treasure for them.
• How was Ray as a man and as a director? Any difference?
Barun: No, Satyajit Ray was the same man on and off the sets.
• You have previously written other books like Murder in the Monastery, Coke, Robibar. How different is your experience in writing this book from the ones you did before?
Barun: While I was writing this book, I had a feeling that I owe something to Ray and that's why I was writing this book. There was an urge to write not just for the sake of writing as an author. I was wearing my heart out on my shirts and I wanted it to reach to the world audience. That's why I felt an inner urge to write this book.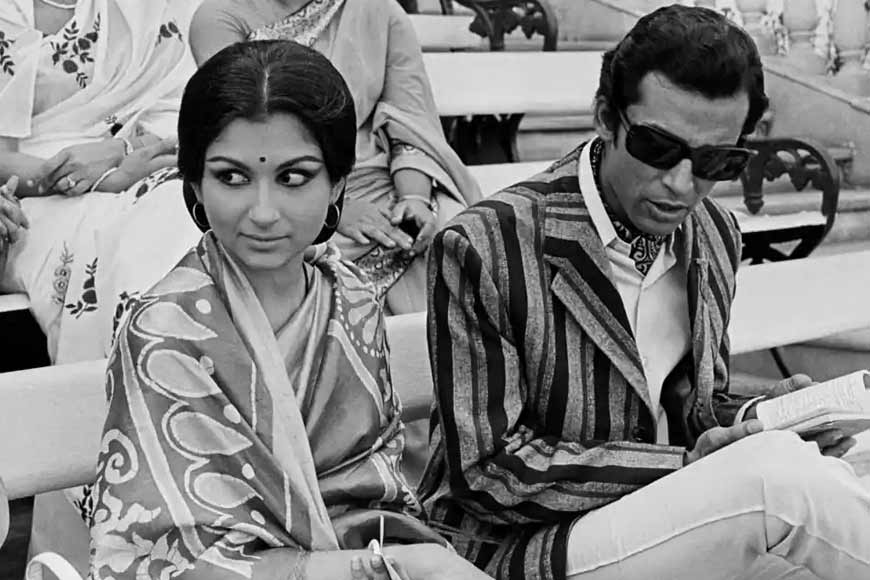 • After a long gap of almost 20 years from the time you were cast in Ray's Seemabaddha, we saw you in commercial movies like Lootera. How different was the experience?
Barun: It was like from a hero you have turned into a character actor. And not just that, treatment of movies like Lootera was very immature. Am sure if Ray ever did such a movie, he would have brought out the zamindari system and its repercussions on the society, than turning it into a love story. The social issues portrayed in his movies were always unique and timeless.

• You have acted in movies like Hirer Angti much later, directed by another stalwart director from Bengal, Rituporno Ghosh. How different was Rituporno from Satyajit Ray as a director?
Barun: Very different. Rituporno was very sure of what he wanted from an actor or a particular scene and made it very clear to his actors on set. He had no doubts about what he wanted. At times the actor needs to construct the character with the director and Rituporno helped in that endeavour and understanding. As for Ray, he gave a total free hand to the actor and never interfered or explained what he wanted. He let the character flow. In fact, Shyamalendu was the most ill prepared role I have ever done in my life. What happened, it just happened naturally on the set and we went on to win the National Award. That was Ray's signature style.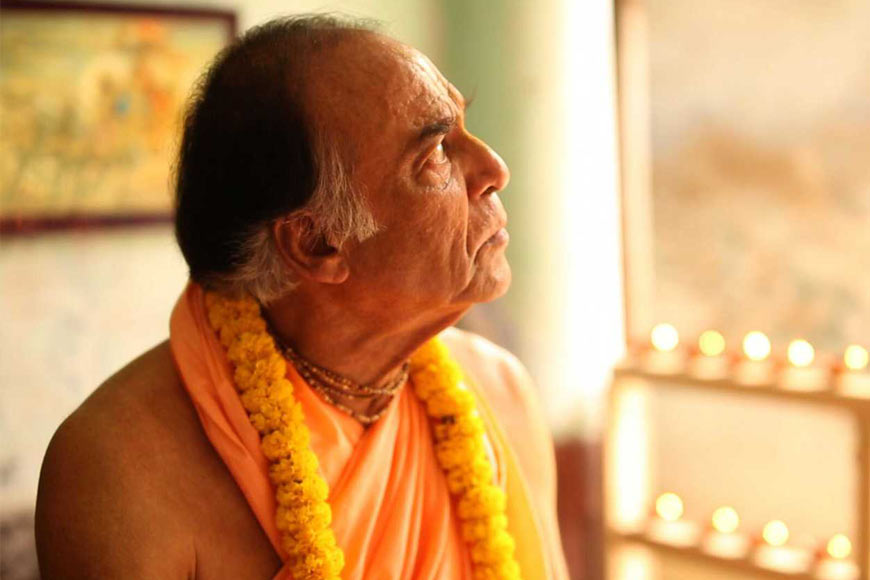 • What can a reader expect from your style of writing?
Barun: As an ad man, I am used to writing in very less words. I have learnt not to overwrite from Ray himself. He always loved using very cryptic dialogues, cutting them to skin and bone. I tried to treat the book in a similar way. I always have a very restless mind, even on the sets of Seemabaddha, I felt stifled to sit down for hours, doing nothing. But then I realised we actors are paid to wait and not paid just to act. Now I am dying to get back to fictional writing and from an actor to the role of an author.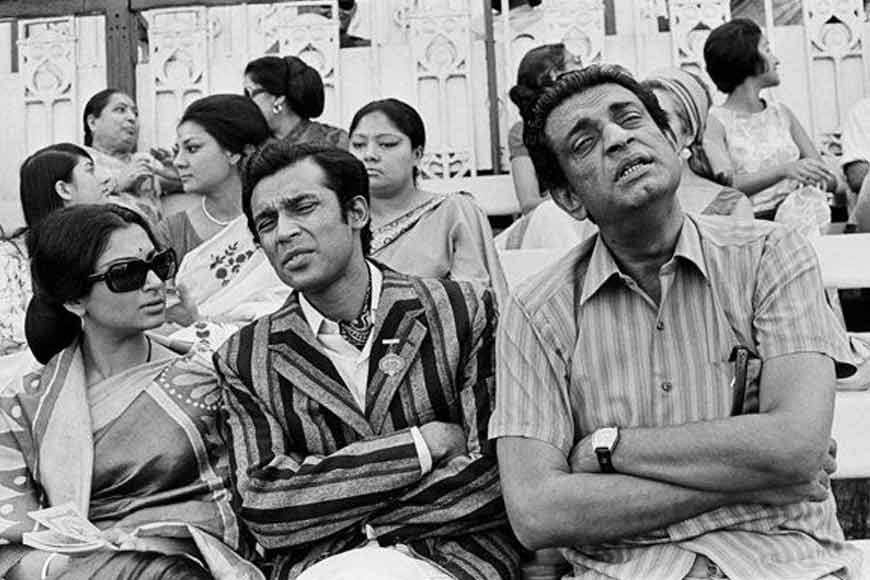 • So, what are your future plans as an author?
Barun: I am already working on my next book and wish to write a series on murder mysteries. The book on Satyajit Ray was like 'Pitri purusher tarpan' on Ray's centenary year, something I wanted to write for long, but never took up the pen to write. I utilised the COVID Lockdown phase to do exactly that and here is the book for all to read.
'Satyajit Ray – The Man Who Knew Too Much' will be launched at Starmark, South City Mall on 26th May at 6pm