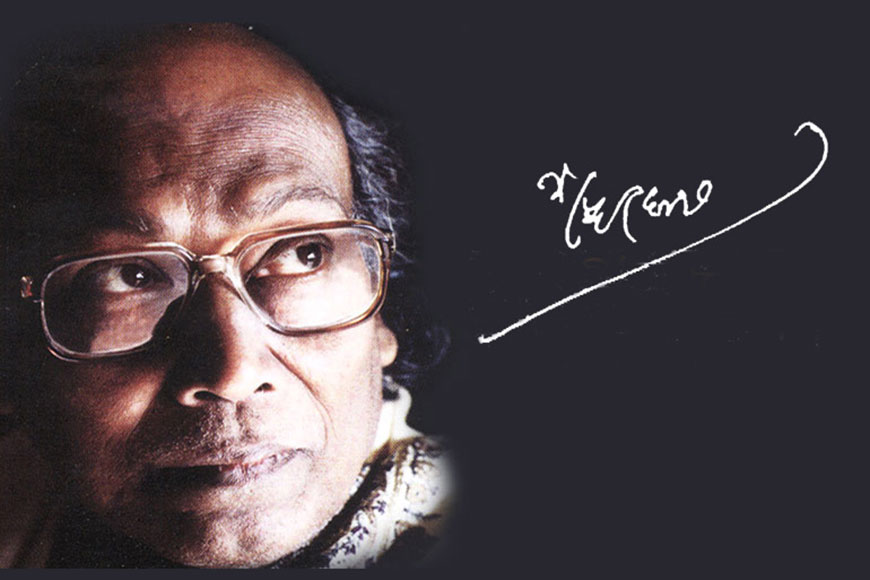 আমার জন্য একটুখানি কবর খোঁড়ো সর্বসহা
লজ্জা লুকোই কাঁচা মাটির তলে-
গোপন রক্ত যা-কিছুটুক আছে আমার শরীরে, তার
সবটুকুতে শস্য যেন ফলে।
O earth, dig a small grave for me
Let me hide my shame under the raw soil–
Whatever secret blood is in my body,
Let every ounce ripen the grains.
Our translation is entirely inadequate when it comes to conveying the sheer mastery over both form and language that Shankha Ghosh commanded. The 89-year-old poet, Sahitya Akademi and Jnanpith awardee, and one of Bengal's last surviving conscience keepers, had been in home isolation ever since he was diagnosed with Covid on April 14.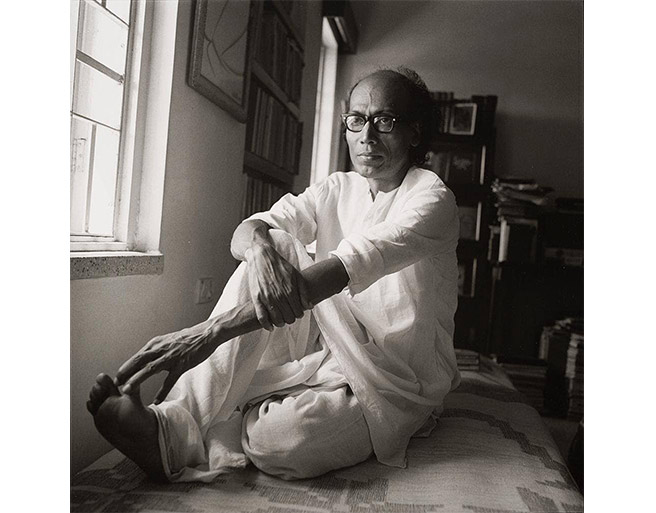 At 89, and already suffering from age-related ailments, his prospects were going to be bleak. On Tuesday, April 20, his health deteriorated. This morning, he was taken off the ventilator, and breathed his last around 11.45 am.
West Bengal Chief Minister Mamata Banerjee expressed her deepest condolences on his passing, "His death has created a deep void in society," she said.

The verses of Sankha Ghosh take you into a world much deeper than you would perhaps bargain for. At first read, a particular poem might seem romantic in nature, but repeated reading will reveal fathomless and revolutionary layers. He stressed on the view that "Silence will bring revolution and only silence will provide fodder to the soul." He was vocal about contemporary issues and stood beside many political protests.
Born on Februrary 5, 1932 at Chandpur, Bangladesh, Ghosh earned a degree in Bengali from Presidency College, Kolkata in 1951, and subsequently a master's degree from the University of Calcutta in 1954.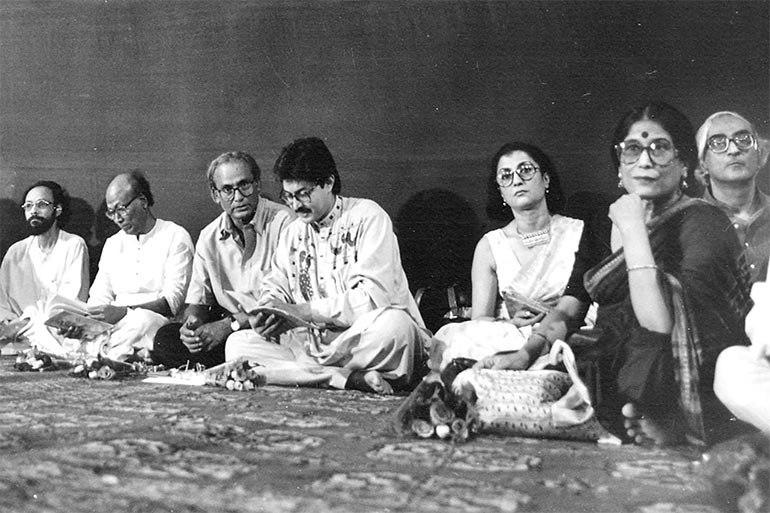 He taught at many educational institutions, including Bangabasi College, City College and at Jadavpur University, all in Kolkata. He retired from Jadavpur University in 1992. In 1967, he participated in the International Writing Program's Fall Residency at the University of Iowa in Iowa City, USA. He has also taught at Delhi University, the Indian Institute of Advanced Studies at Shimla, and at the Visva-Bharati University. His pen name was Kuntak.
His famous works include
• Dinguli Raatguli (First Story)
• Nihito Patal Saya
• Pajore Darer Sabdo
• Jol e Pasan hoye ache
• Dhum legeche rith kamole
• Gota desh jora joughaar
• Proti prosne kepe othe vite
• Hashi khushi mukhe sarbonash
• Adim lata-gulmomay
• Murkha baro, samajik nay
• Kabir abhipray
• Mukh dheke jay bigyapane
• Babarer prarthana
He was awarded the Narsingh Das Puraskar (1977, for Murkha baro, samajik nay), Sahitya Akademi Award (1977, for Baabarer Prarthana) Rabindra Puraskar (1989, for Dhum legechhe hrit kamale) Saraswati Samman for his anthology Gandharba Kabitaguccha, Sahitya Akademi Award for translation of Taledanda (Kannada, 1999) Desikottam by Visva-Bharati (1999), D.Litt. by Vidyasagar University (2010), Padma Bhushan by the Government of India (2011), Hall of Fame Lifetime Achievement "Sahityabrahma" Award by the World Forum for Journalists and Writers (WFJW, 2015), D.Litt. by Indian Institute of Engineering Science and Technology, Shibpur (2015), and Jnanpith Award (2016).
The soft spoken man with the razor sharp pen will be remembered for his unparalleled contribution in the field of art and literature. 'Here sleeps a human soul, his name written in water (এখানে ঘুমায় এক মানব হৃদয়, তার জলে লেখা নাম) from his poem 'Dinguli Raatguli' stands as his obituary.