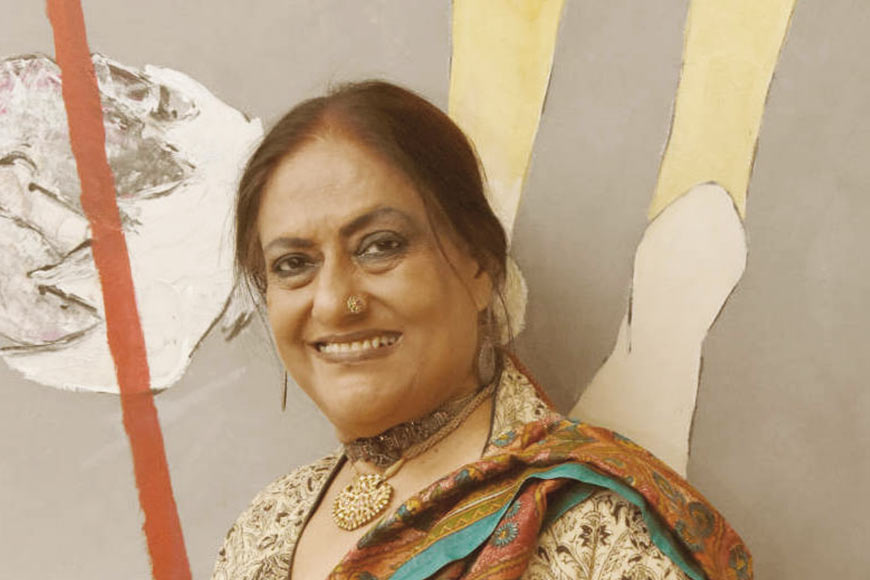 The first time I met Sharbari Dutta, she was busy organising an exhibition of her clothes, and didn't have much time for a rookie reporter with little or no idea of the Indian fashion scene. But matters subsequently improved to the point where she called my editor and asked if I could do a special interview with her to mark her twentieth year in the industry, as India's foremost ethnic menswear designer. That interview happened at her Broad Street home, the same home where she lived alone, and where she was found dead on the evening of September 17.
Curiously, a large part of the interview was spent discussing Amar Chitra Katha comics. 'Sharbari di', as she was universally known, claimed that the comics, depicting the kings and princes of ancient India in all their colourful finery, were a primary source of inspiration when she started out as a designer. "I saw all these men in coloured dhotis and jewellery, and wondered what had happened to that tradition," she said. "Why were Indian men so boringly dressed on special occasions? Who had dictated that they could wear only white dhotis or drab Western clothes? Didn't men want to dress up?"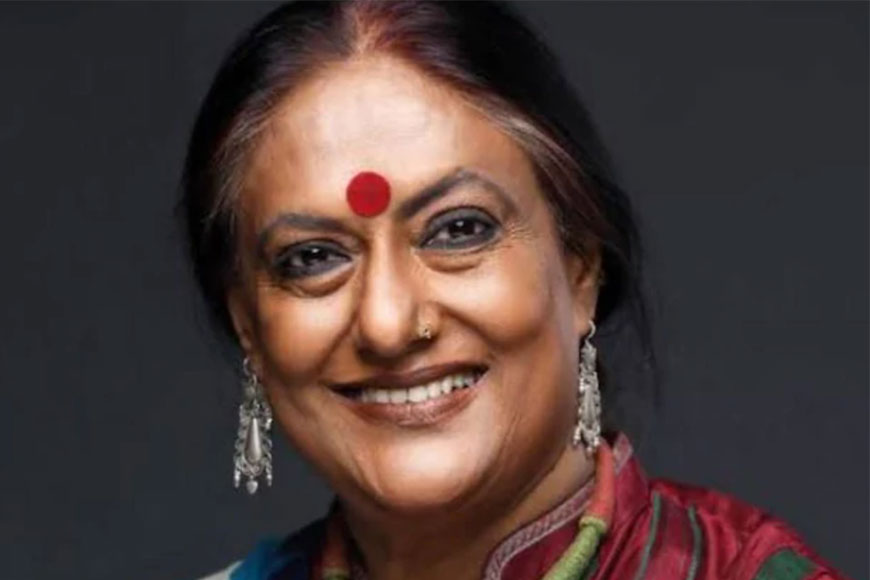 Sarbari Dutta
These sentiments propelled her to begin designing for close friends and family in the late 1980s, when she was in her 30s. Having married very young, her own son was a teenager by then. Her talent was soon apparent to those around her, as was the fact that the men she knew, at least, were very happy to dress up. Encouraged by the praise, she took her first tentative steps in the wider fashion circuit in 1991. India was yet to wake up to the potential of designer menswear, and a Bengali woman who designed exclusively for men raised quite a few eyebrows.
In all my interactions with her, Sharbari always maintained that she had no idea that she was embarking on a path-breaking journey against established gender norms. She never even thought of herself as a designer, preferring the term 'revivalist'. "I was simply bringing back something that had always existed," she would say. For inspiration, she would draw upon the considerable cultural richness that she had been exposed to since her childhood, as the daughter of noted poet-essayist-professor Ajit Dutta, and her years at Presidency College as a student of Philosophy.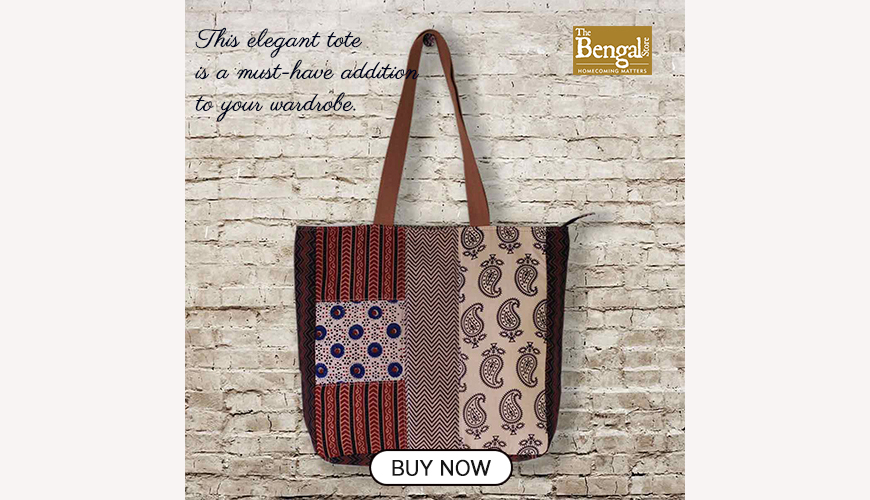 At her first exhibition, she sold all her creations, barring two or three coloured dhotis. "Everyone thought they were saris!" she once joked. Nonetheless, she kept at it, and things changed dramatically with a fashion show called 'Purushotsav' in 1996, when some of India's most popular male models, including future Bollywood star John Abraham, walked the ramp in Sharbari's coloured dhotis. There was no looking back after that, and in a career spanning nearly three decades, she acquired a celebrity clientele that firmly established Bengal and its fashion designers on the Indian fashion map. More importantly in her view, her work successfully propagated the concept of male fashion among the ordinary, middle-class Bengali.
However, though you would be hard pressed to find a famous Indian man who didn't own a Sharbari creation, she herself was particularly overjoyed when the legendary painter M.F. Husain sought her out. Similarly, she was delighted when other renowned artists like Ganesh Pyne, Manjit Bawa, Bikash Bhattacharjee, or Paresh Maity bought her designs. "This validation from such creative men was always special," she would say.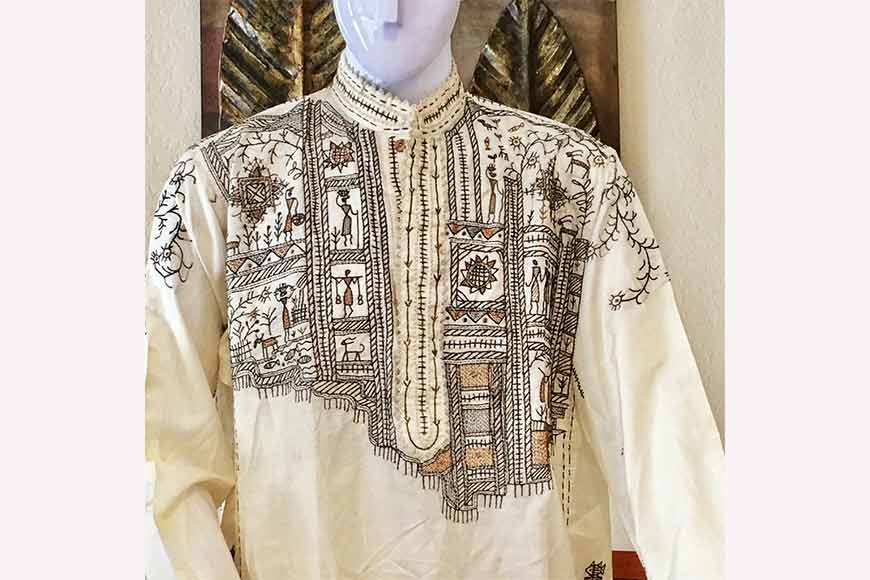 By Sharbari Dutta
As her journey progressed, she incorporated cultural influences from all parts of the world into her designs, from African art to Egyptian motifs, from Picasso to ancient Mexican themes. I once asked her if she knew that copies of her designs were selling on the pavements of Gariahat for a tenth of what she charged for them. Calmly, she had replied, "They can copy my art, but they can't copy my brain."
In the past few years, she had grown estranged from her family, deciding to abandon her earlier label and start from scratch with a new label aptly titled Shunyaa, in partnership with Reshmi Bagchi. With her abrupt passing, Sharbari does indeed leave behind 'shunyaa', a void.