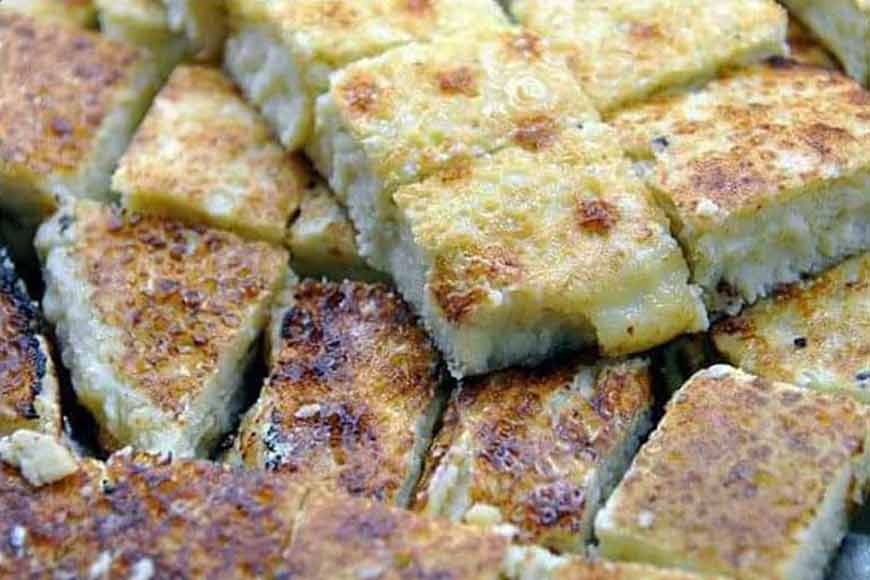 In November 2019, the Chennai-based Geographical Indications Registry (GIR) announced that Bengal was to retain the Geographical Indications (GI) status accorded to 'Banglar Rasogolla'. The tag, originally awarded in 2017, had been disputed by Odisha, which had claimed that the origins of 'Rasogolla' lay in Odisha and not Bengal, and that the latter's GI registration ought to be cancelled. Happily, that petition was eventually dismissed. As things now stand, both Bengal and Odisha have GI tags for their respective versions of the 'Rasogolla'.
When it comes to dessert, what is indisputable is that few Indian states do it better, or do more, than Bengal. Which is possibly why a buzz has recently built up around purported GI tags for the 'Sarbhaja' and 'Sarpuria' of Krishnanagar, though nothing concrete has emerged yet, said a senior official of the state government's Patent Information Centre under the Department of Science and Technology and Biotechnology.
On the other hand, unlike the dispute which built up around the Rasogolla, the legendary 'Sitabhog' and 'Mihidana' of Bardhaman enjoyed a smooth entry into the GI tags club in 2017, and as of now, the state has facilitated the recognition of at least 10 manufacturers each in Bardhaman as 'authorised users' of the GI tag for both the desserts. Additionally, there are now 92 authorised users of the GI tag for the Rasogolla too.
What is a GI Tag?
Quite simply, a GI tag is awarded to products that have a specific geographic origin, and refers to a distinctive name or sign accorded to agricultural, natural or manufactured goods that are generally owned collectively, as opposed to individual ownership. Apart from the perceived 'prestige value', a GI tag can also help brand and market local products for sale both in the domestic and global markets.

Most people in Bengal most likely first heard of the GI tag thanks to the 'Rasogolla dispute', but the fact is that quite a few other products from the state, such as Mihidana and Sitabhog, Darjeeling tea, Santiniketan leather goods, mango varieties like Laxman Bhog, Himsagar and Fazli, Santipuri saree, Baluchari saree, Dhaniakhali saree, Nakshi Kantha, and Joynagarer moa, have also been granted the tag.
Do Sarpuria and Sarbhaja qualify for the tag?
As far as some of the city's most prominent dessert manufacturers know, these two desserts are unique to the Krishnanagar area, from where manufacturers in Kolkata have learned the art. When it comes to Sarbhaja in particular, the word 'art' is absolutely appropriate, feels Sudip Mallik of Balaram Mallik and Radharaman Mallik, one of the state's best known heritage dessert manufacturers. "Making Sarbhaja is a laborious, intricate, extremely delicate process. Not many karigars (craftsmen) are willing to make it, or even know how, so production is always limited," he explains.
Prajesh Nandy of Girish Chandra Dey & Nakur Chandra Nandy, yet another of the city's renowned heritage sweetshops, says they manufacture a 'sandesh' version of the Sarpuria, since their shop has traditionally been a 'sandesh' specialist. He, too, confesses that he has not heard of 'sar' (a layer of reduced milk, sort of like clotted cream) based desserts from anywhere else.
But Sudip says when it comes to Sarpuria, the closest relative would probably be the 'Malai Gilori' of Benaras and some other parts of Uttar Pradesh - a stuffing of dry fruits and mishri (rock sugar) encased in a super thin paan-shaped covering of malai, with a hint of rose and kewra water. Sarpuria uses kheer, chhana (cheese curd) and chopped dry fruits, wrapped in a coating of mashed 'sar'. Sarbhaja, on the other hand, has layers of 'sar' fried in ghee, with the outer layers slightly burnt, creating its unique taste and flavour.
Bengal's GI wishlist
While an earlier application for the GI tag for Sarpuria and Sarbhaja was dismissed on technical grounds, whether the applications will be revived is still a matter of speculation. As of now, however, applications have definitely been filed for the quintessentially Bengali fabrics such as Tangail, Jamdani, Garad-Korial, Muslin, and the state's famed Kalonuniya rice. "We are collaborating with the West Bengal Khadi & Village Industries Board for Muslin, and with the Department of Micro, Small & Medium Enterprises and Textiles for the other fabrics," said the Patent Information Centre official.