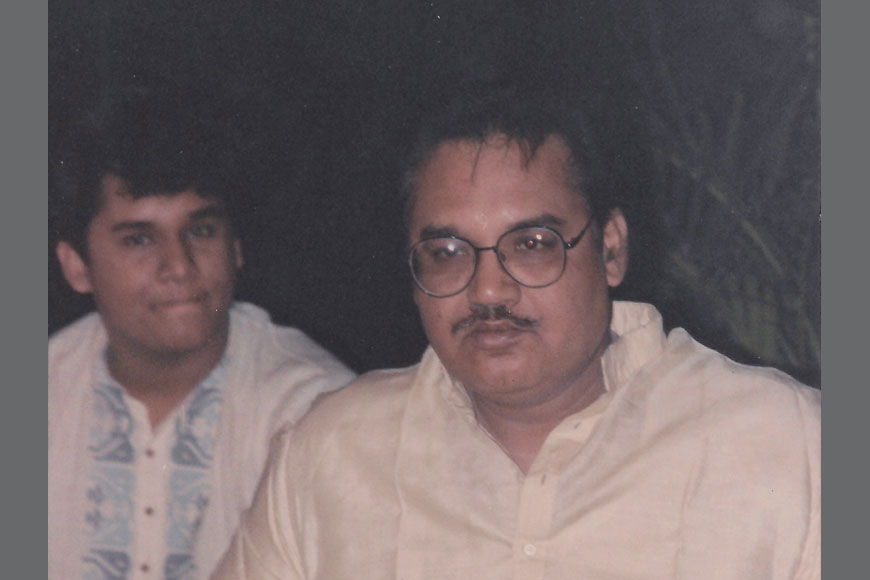 Santiniketan's Dinendranath Tagore, or Dinu da knew the perfect way of singing Rabindranath Tagore's songs and had a deep impact on Mohan Singh's gayaki. At the age of 46, Mohan Singh's anchor was his Dinu da. Singh believed music has no genre – be it Dhrupad, Kheyal, Rabindrasangeet or Nazrulgeeti. All are same. It is the artist who needs to decide how a particular song should be sung, or how the gayaki should be.
However, each song has an identity of its own, that cannot be ruined. Like one cannot infuse the gayaki of kheyal in Rabindrasangeet. 'What is the dimension of the notes used?' It indeed takes a long time to understand and comprehend Tagore's songs. To his sons, Mohan Singh always tried to impart the connect with the creator, or Tagore himself. His elder son Bikram not only loved classical and Rabindrasangeet, but also did painting and was an avid reader. He excelled in all. Since childhood, his teacher was well known Rabindrasangeet exponent Kanika Bandopadhyay. He called her Mohor Pishi. Bikram was very talented. He could sing ten songs within hours for a CD recording. He had applied for a post in Visva Bharati, but did not get through. He was sad about it.
Sutapa Bhattacharya was a teacher with the Bengali Department of Visva Bharati and used to take out a newspaper called Shojon. Bikram had edited the paper twice. At Bhattacharya's place there would be regular literary meets. During one such meet, Bhattacharya asked Bikram to make tea and gave him just 5 minutes to do so.
Bikram was very happy to do the task, however this would be the first time he would be making tea and felt a bit nervous. Hence, he needed to take a stock of the time, he kept on looking for a watch or clock in the house. He himself never wore a watch. The whole search was so hilarious that everyone laughed. Probably, time always stood still before Bikram. No wonder, when he died and left all in tears, even the doctors could not fathom the cause of his death. Bikram smilingly left, with time standing still and bowing before him.
Transcribed from an original interview of Mohan Singh Khangura taken by Arpita Chatterjee