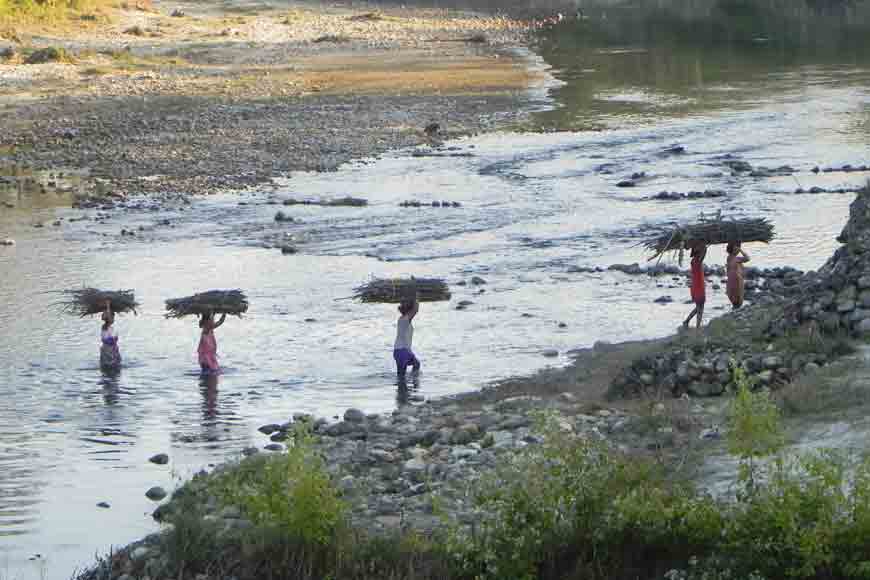 To call the Dooars in North Bengal a nature-lover's paradise is but an understatement. Hemmed in on all sides by dense forests and rivers, this vast terrain is a balm for the jaded urban souls. A short sojourn in this magical land --- and the trick is done – the mind gets soothed and our senses lie detoxed.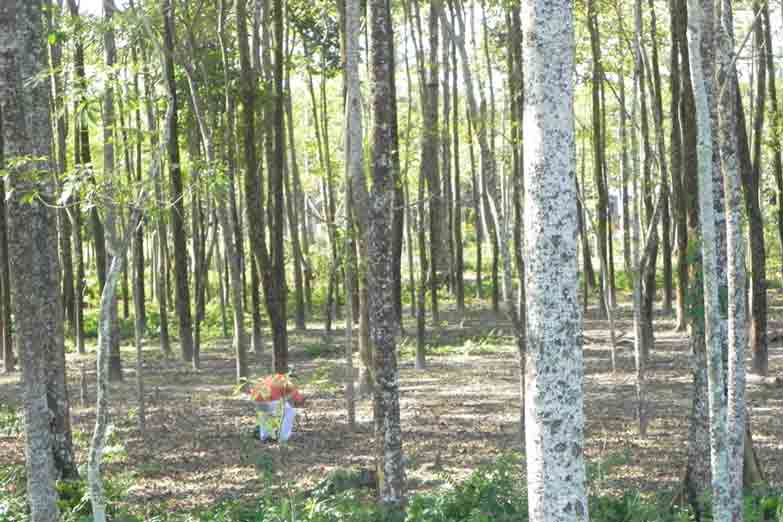 Sisamara forest
A new, off-beat and lesser known destination in Dooars is Sisamara, 28 km from Falakata in Alipurduar district on the margins of South Jaldapara Wildlife Sanctuary. The river Sisamara divides the quiet, non-descript village Natunpara from the forest. This village just a few years back, had been a free territory for wild animals from the dense Jaldapara Wildlife Sanctuary. Now a mud-embankment somewhat deters the entry of rhinos and bisons, but marauding elephants are still very much a part of life there. Villagers spend sleepless nights, trying to protect fruits and crops, specially paddy during the harvesting season.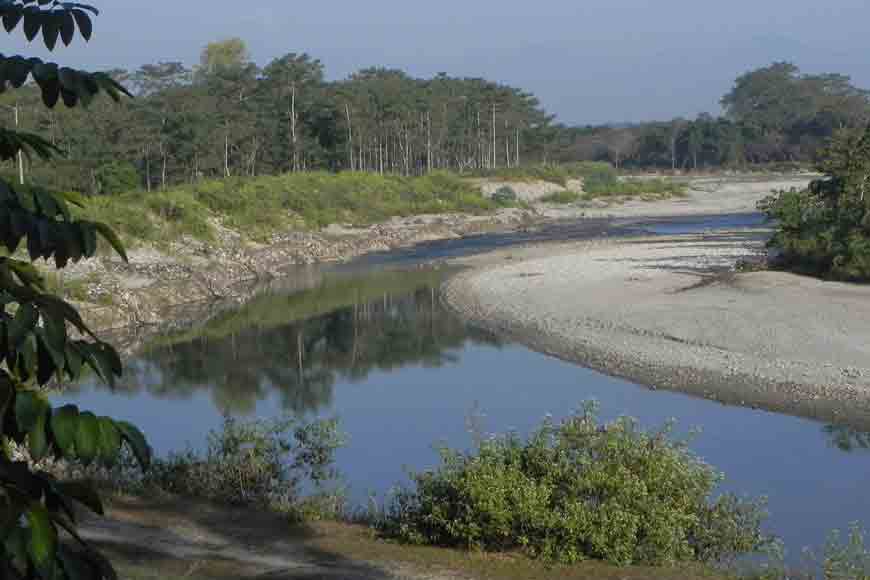 Sisamara river
Its here that a newly built lodge has come up named Bananto Nibash. Owned by a local youth, it stands on the embankment overlooking the river and the mysterious forest beyond. Sighting of wildlife like elephants, bisons and rhinos drinking water is quite a possibility from the balcony. The only sound one hears throughout the day is that of the chirping of innumerable winged friends as this place is a birdwatcher's paradise.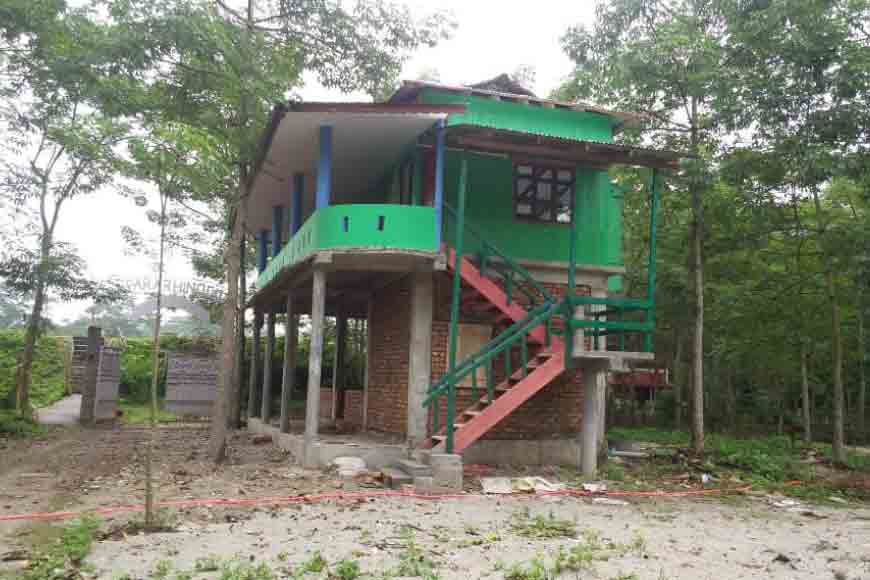 The house with a rustic appeal
The owner Ranabir Biswas is a village youth, a matriculate, smart, intelligent and confident. He has seen struggle all along. The most tragic part of his story is that his father had been trampled to death by a lone elephant in the very courtyard of his home, in front of his eyes twenty years ago. But surprisingly he has never harboured any deep-rooted animosity towards pachyderms that are an integral part of the landscape in this area. Biswas believes humans have encroached upon the territory of wild animals and hence this conflict is quite natural. I was impressed by his wisdom, something rare to come by.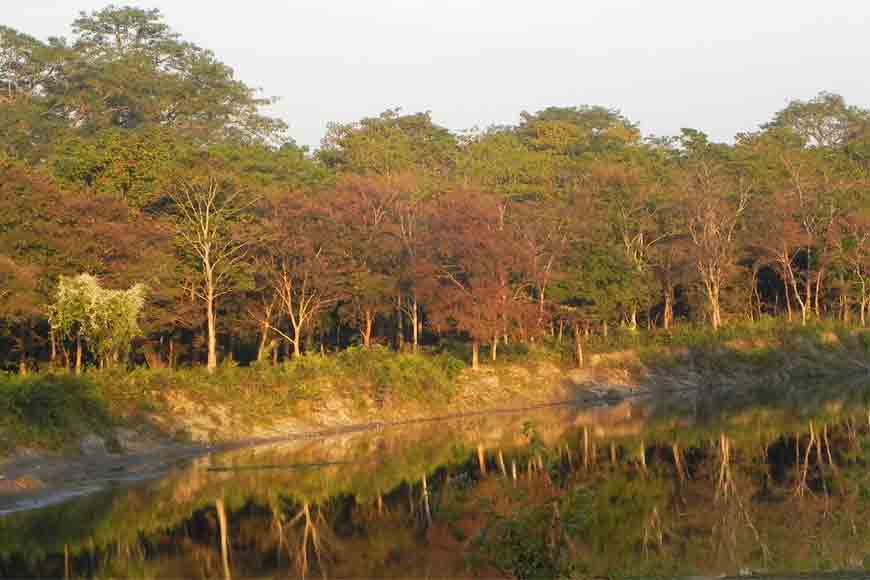 The picturesque scape at Sisamara
When in the early dawn the all-pervading stillness is broken by the cacophony of birds, or when the terrain is bathed in the silvery glow on a full-moon night, standing at the balcony of Bananto Nibash and staring out at the eerie darkness of the forest, helps one to unwind. Pristine Sisamara is anytime the place to be, where one is at last, face to face with one's self.
Story Tag:
Tourism in Bengal, North Bengal Tourism