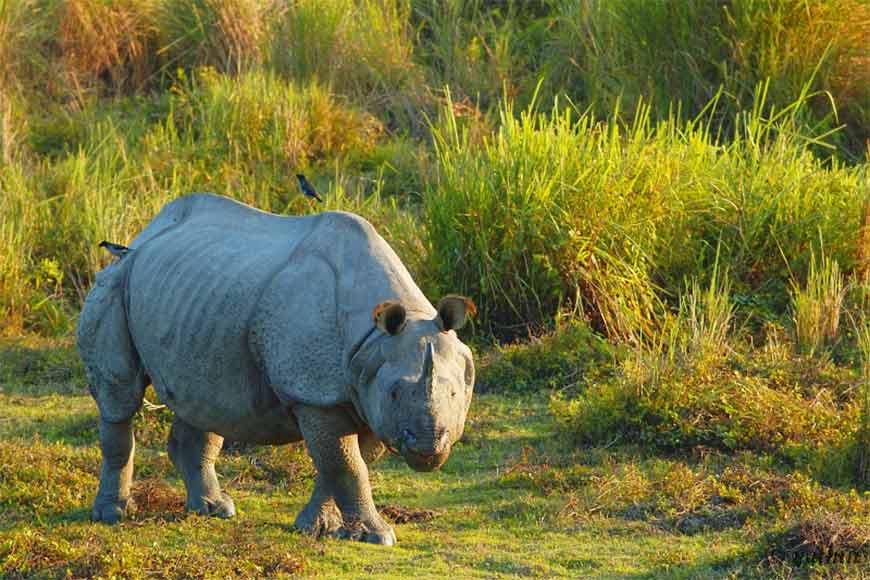 So inextricably is the name of Jaldapara linked to the Indian one-horned rhinoceros that one often tends to overlook the other attractions that the national park offers. Of course, the rhi-noceros is practically the entire reason why Jaldapara National Park exists, but there is much more to it, as a visit there will tell you.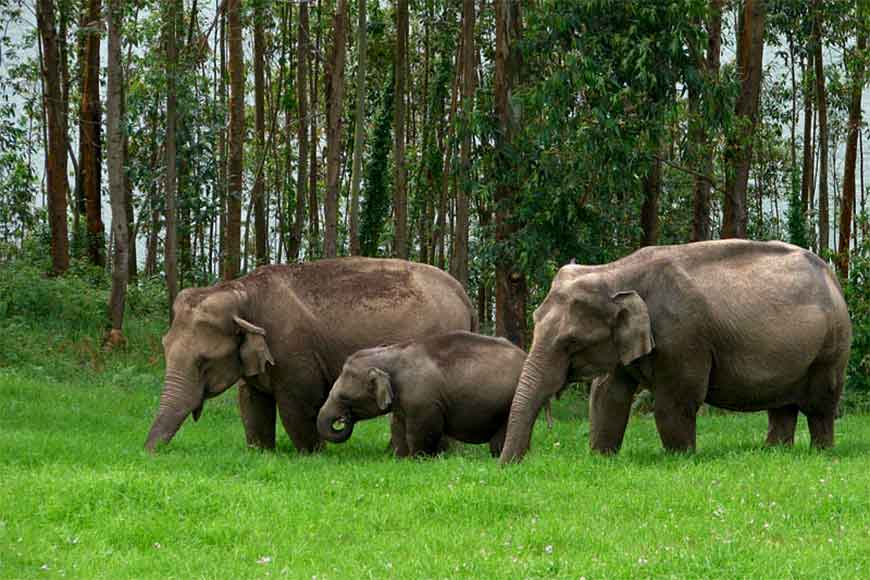 A family of three
Situated in Alipurduar subdivision of Jalpaiguri district, Jaldapara Wildlife Sanctuary is about 124 km by road from Siliguri. Set up in 1941, the principal aim of the sanctuary was to protect the one-horned rhinoceros, which was even then threatened with extinction. Declared a national park in 2004, Jaldapara today has the largest population of one-horned rhinos in India, outside of Assam's Kaziranga National Park.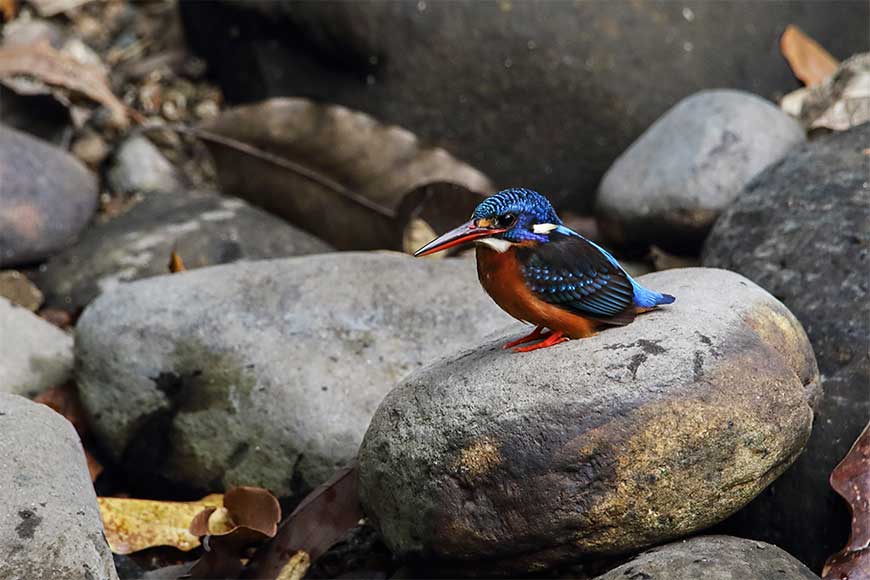 Blue eared Kingfisher found in the forests of Alipurduar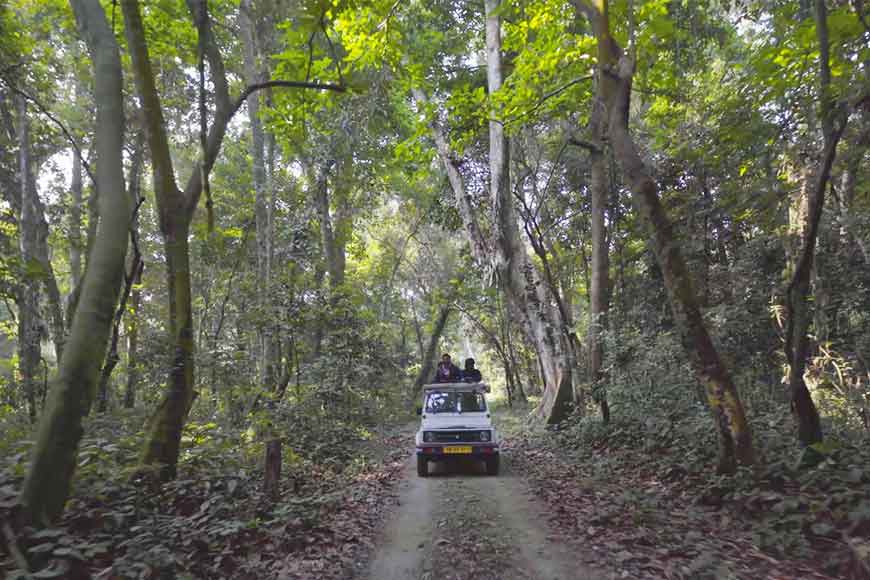 Chilapata Jungle Safari
However, once you arrive at Jaldapara, you should spend a few hours simply drinking in the breathtaking beauty of the natural surroundings. On the one hand, there are the foothills of the Eastern Himalayas and the splendid Dooars, and on the other, the gorgeous Torsa river, flowing right through the sanctuary. Spread across nearly 217 sq km of expansive grassland (comprising mostly elephant grass), Jaldapara also has vast tracts of riverine forests.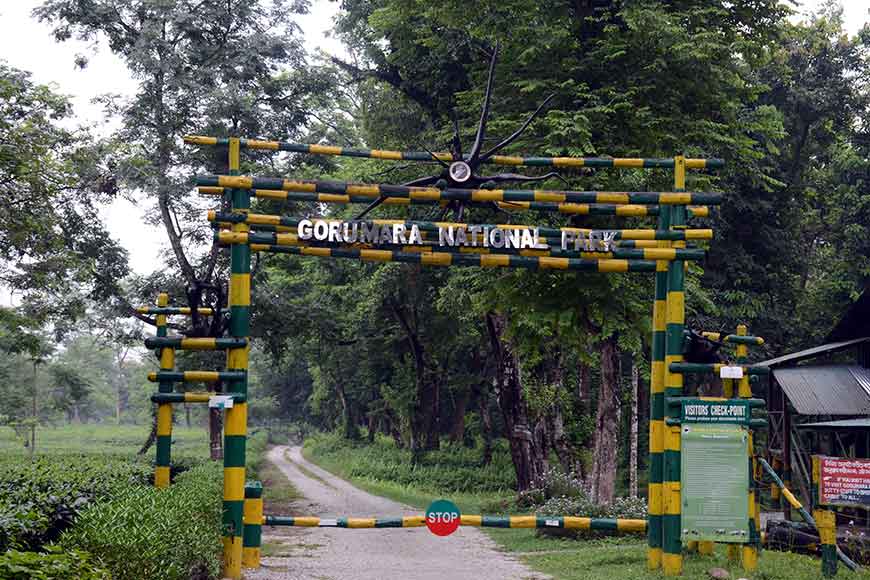 Entrance of the Gorumara National Park
Close by are two fascinating attractions – the Chilapata Forest, which is actually an elephant corridor between Jaldapara and Buxa Tiger Reserve on the Bhutan border; and Gorumara National Park, once again famed for its population of one-horned rhinos.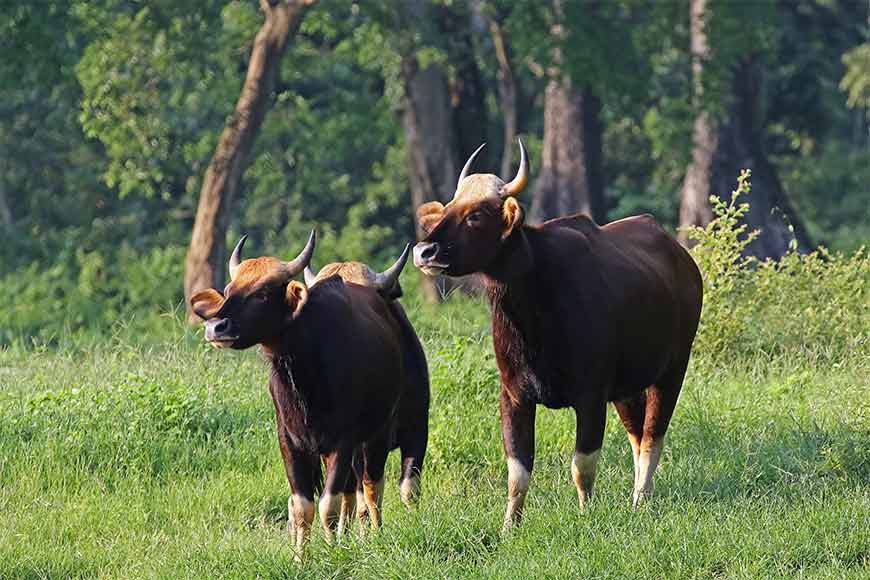 Gaur at Jaldapara
Torsa is not the only river which services Jaldapara, though. The sanctuary is also drained by the Malangi, Hollong, Chirakhawa, Kalijhora, Sissamara, Bhaluka, and Buri Torsa, whose streams are as lovely as their names. As a result of this drainage, the sanctuary boasts a rich diversity of plant life, which in turn provides shelter for an exciting variety of animal species scattered among woods, grasslands, perennial streams, sandy river banks, and tall grass.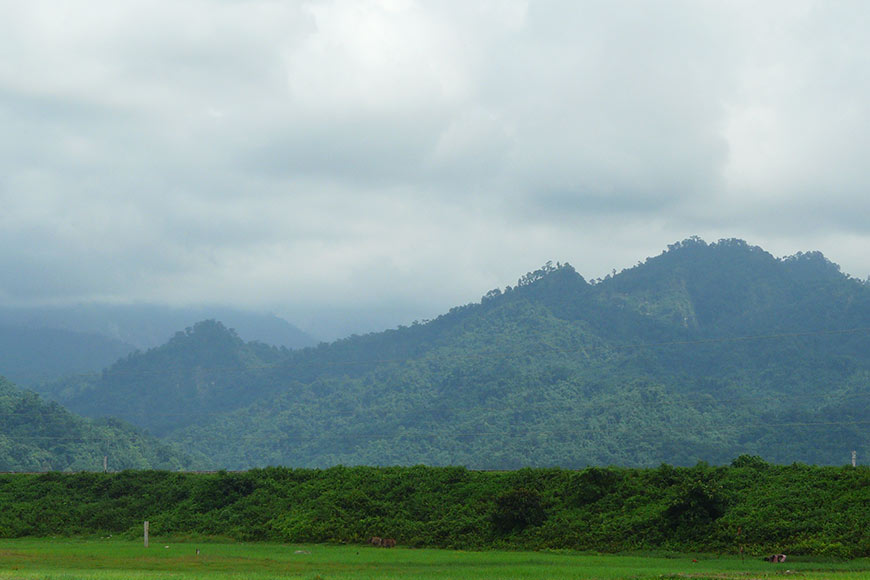 The green highlands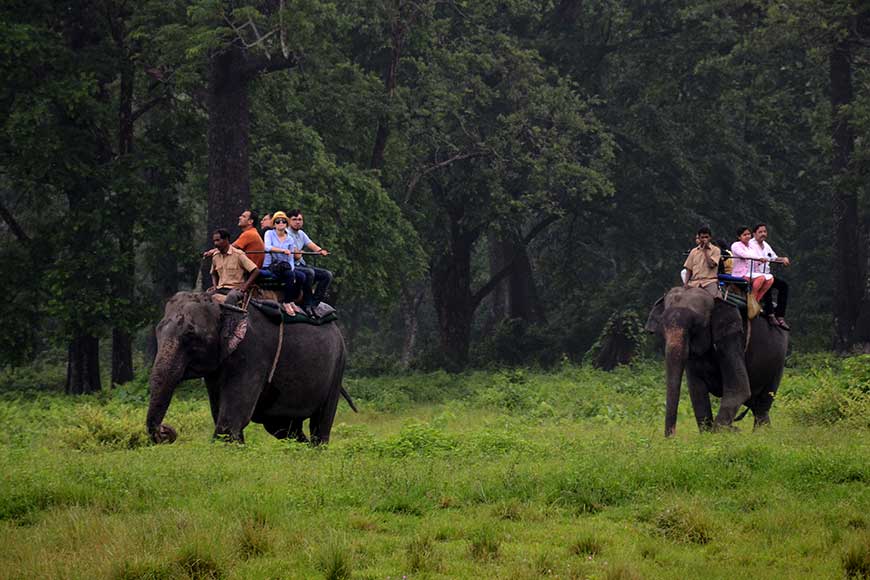 The Jaldapara Jungle adventure
Among these species are the Indian leopard, Indian elephant, Sambar (among the world's largest deer species), barking deer (Muntjac), spotted deer (Chital), hog deer, wild boars, and Gaur (the magnificent Indian bison). If you are really fortunate, you can even catch a glimpse of the Royal Bengal Tiger. These and other treasures will open up to you once you take the sanctuary's famed elephant safari at dawn.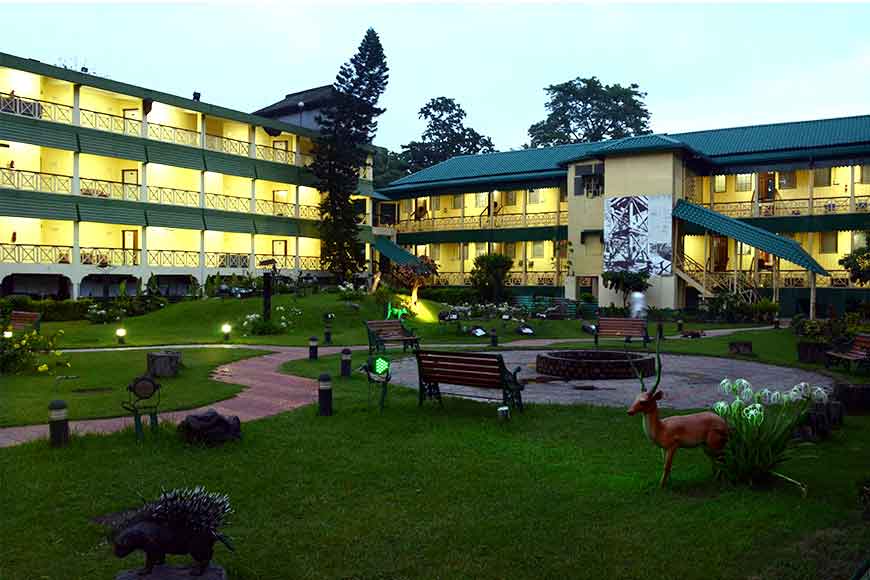 The Tourism Property at Jaldapara
Jaldapara is a bird watcher's paradise, too. One of the very few places in India where the no-toriously elusive Bengal Florican may be sighted, it is also home to the crested eagle, Pallas' fish eagle, shikra, Finn's weaver, jungle fowl, peafowl (peacock), partridge, and lesser pied hornbill. Reptiles such as pythons, monitor lizards, kraits, cobras, geckos, and about eight species of fresh water turtles may also be seen here.
How to get there
By Air: The nearest airport is Bagdogra, from where you must make a road trip. The distance is approximately 130 km.
By Train: There are various options here – take a train from Howrah to New Jalpaiguri (NJP), from where you can hire a car; or alight at New Mal junction and drive 73 km to Jaldapara. Alternatively, all mail and express trains also stop at Birpara/Hasimara railway stations, which are well connected to Jaldapara by road.
By Road: If you take a road route, Madarihat is your entry point on NH 31 (Siliguri-Hasimara section). North Bengal State Transport Corporation buses, Bhutan Government buses, and minibuses are available from Siliguri to Alipurduar via Madarihat. You can also drive straight from Kolkata to Jaldapara, either in your own vehicle or courtesy the state government's AC bus service from Dharmatala.
Where to stay
For bookings at the government-run Aranya Tourism Property (Jaldapara Tourist Lodge), call +91 81455 84286 or +91 94348 60604 or (03563) 62230
For further details, contact:
Tourism Centre (Kolkata)
3/2, B.B.D. Bag (East), Kolkata - 700 001
Phone: (033) 2243 6440
Toll Free No.: 1800 2121 655
E-mail: tourismcentrekolkata@gmail.com
Regional Tourist Office/ Booking Office
(033) 2243 6440/ +91 90733 86803/86804/27315
Story Tag:
Jaldapara, Bengal Tourisim