Soccer's greatest fan Pannalal Chatterjee, who witnessed Maradona's 'Hand of God' passes away!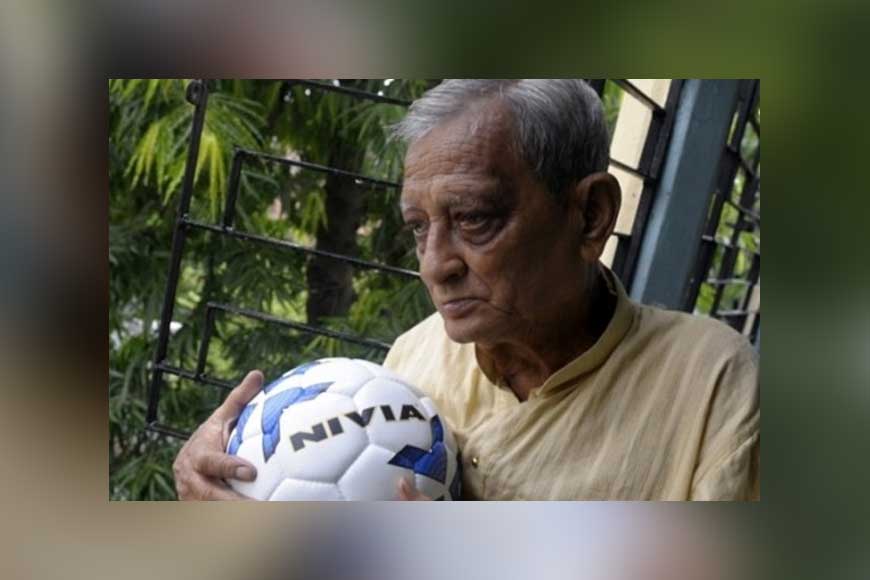 He had witnessed Diego Maradona's famous 'God's hand' goal. He was also witness to 10 more World Cup Soccer Matches and was branded as India's ambassador at World Cup Soccer arenas for his die hard enthusiasm to be present at all World Cup Soccers with his wife Chaitali. He had decided to be present at the 2022 World Cup Soccer too despite his ailing health. However, he died on Tuesday at the age of 86. Bengal will miss one of the greatest soccer fans of all time.
Popularly known as 'Panu da', Chatterjee died at the Kothari Hospital in Kolkata's Alipore, and is survived by his 78-year-old wife. His passing was mourned on social media by football fans, for all knew him as the man who kept no stone unturned to be present at each and every World Cup Soccer match. The journey started in 1982 in Spain, and began because the football-crazy couple were spending a summer with a friend in London and decided to make the trip to watch the World Cup. In an interview Chatterjee told the media: 'We were in London and managed a ticket to a match in Spain. We were bowled over by the carnival atmosphere of our maiden outing at the World Cup and vowed to travel to every World Cup thereafter. So far we have managed to keep our promise.'
Over 10 World Cups, the couple witnessed the famous 'Hand of God' from Diego Maradona, posed for a photograph with Brazilian legend Pele and even saw the 7-1 crushing of their beloved Brazilian team by Germany. 'Watching the 'Hand of God' occurring right before my eyes, well, how can you expect anything else to top that memory,' Chaitali had told the PTI before leaving for the 2018 World Cup, when asked about her favourite memory.
Pannalal was a former employee of the Kolkata Port Trust and whatever they saved was always spent on travel. For this childless couple, Football was like a child. Pannalal wasn't much of a football player, but credited his stint with Kalighat and Kidderpore clubs in the Calcutta Football League with helping him understand the game better. He was also the youngest governing body member of the Indian Football Association (IFA) in 1971. They carried the tri-colour Indian flag to every World Cup. He always had a dream to see World Cup being played in India someday. Even if that dream comes true, Chatterjee would no more be there to witness it!
Image Source: I-League Twitter