Solar-powered refrigerated vans deliver daily supplies to Kolkata's elderly population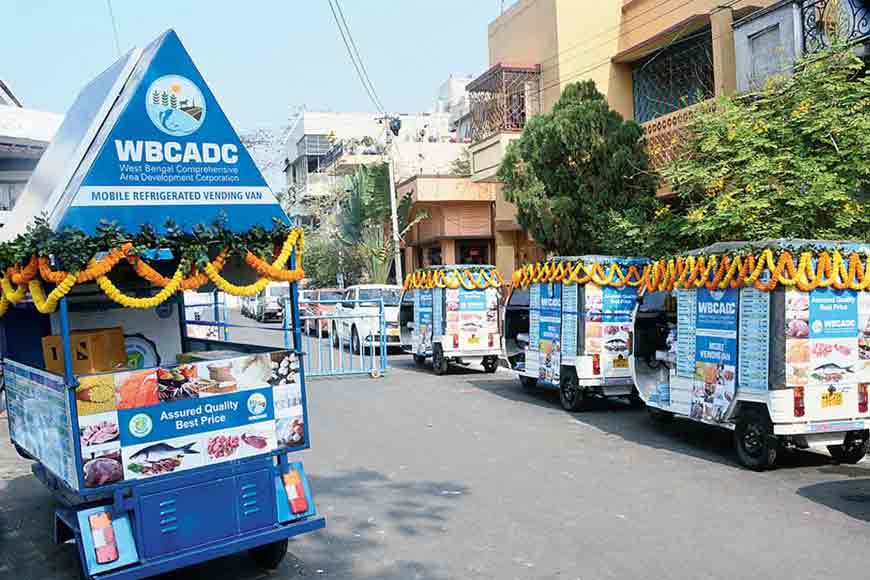 The West Bengal Comprehensive Area Development Corporation (WBCADC) has introduced solar-powered and electric vans to sell fresh vegetables, staple grains, fish, meat and other kitchen essentials in different parts of Kolkata. They are even using their mobile vans to deliver groceries and other essentials to the elderly across Kolkata, many of whom are staying alone and cannot go out to shop for bare essentials.
Initially, the department used to sell seeds among organic farming enthusiasts, but when they started having surplus production, they decided to market that among urban consumers. Six of their vending vans were officially flagged off on February 26 this year, which initially used to ply around the popular bazaars, offering customers a wide range of organic foods to choose from. But as the lockdown began, they are helping the State government to deliver groceries and essentials to the doorstep of senior citizens.
In addition to their mobile vans, WBCADC has also collaborated with 17 retail chains, who are facilitating the delivery programme on two-wheelers. The entire operation starts from 7 am every day and continues till late evening until the last customer is served. For ordering essentials for the elderly or differently-abled in Kolkata, you can WhatsApp on 9163123556 or send an email to hq.wbcadc@gmail.com.